A few frills, a reasonable price and a solid network make Cricket Wireless an attractive prepaid cell phone option. Cricket Wireless plans range from no data to unlimited data, with a few options in between.
---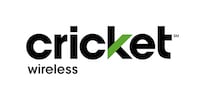 AT A Glance
Plans start at $30 a month for 2GB
Notables: AT&T's solid network and coverage; cheap family plans
Cricket Wireless cell phone plans
Monthly plans
You can save $5 per month, per line on plans $40 or higher if you opt for automatic payments.
2GB: $30
5GB: $40
Cricket Core (Unlimited): $55
Cricket More (Unlimited + 15GB mobile hot spot): $60
Really get to know your money
NerdWallet gives you a complete view of your money, bills, debts and spending — all in one place.
Data speed on Cricket's plans, including the standard unlimited plan is capped at 3Mbps, which is slower than the 4G LTE speeds most smartphone users expect. Data speed is not capped on the Cricket More plan.
Family plan: Cricket offers a Group Save discount on it's 5GB and unlimited plans, which is an attractive feature for people shopping for a family cell phone plan.
How Cricket Wireless compares on prices
2GB or less
3-5GB
6-9GB
10-25GB
Unlimited
*Google Fi customers pay $20 for unlimited talk and text. Data is billed at a rate of $10 per gigabyte.
**Republic Wireless customers pay $15 for unlimited talk and text. Data is billed at a rate of $5 per gigabyte.
AT&T Prepaid
$35 (2GB)
$50 (8GB)
$65
Boost Mobile
$10 (1GB)

$15 (2GB)
$25 (5GB)
$35 (10GB)

$45 (15GB)
$50
Cricket Wireless

$30 (2GB)
$40 (10GB)
$55
Google Fi*

$20 (talk, text and Wi-Fi)

$30 (1GB)

$40 (2GB)
$50 (3GB)

$60 (4GB)

$70 (5GB)
$80 (6GB+)

$70
Metro by T-Mobile

$30 (2GB)
$40 (10GB)
$50
Net10
$20 (2GB)
$35 (5GB)
$40 (10GB)
Republic Wireless**

$15 (talk, text and Wi-Fi)

$20 (1GB)

$25 (2GB)
$30 (3GB)

$35 (4GB)

$40 (5GB)

$45 (6GB)

$50 (7GB)

$55 (8GB)

$60 (9GB)
$65 (10GB)

$90 (15GB)
Straight Talk Wireless
$30 (1,500 minutes, unlimited texts and 100MB data)
$35 (5GB)
$45 (25GB)
$55
T-Mobile prepaid
$40 (10GB)
$50
Ting
$10 (talk and text)
$25 (5GB)
$45 (with 12GB of hotspot)

$60 (with 30GB of hotspot)
Total Wireless
$25 (talk and text only)
$35 (5GB)
$50
Tracfone
$20 (1GB)

$25 (2GB)

$30 (3GB)
U.S. Cellular prepaid
$30 (talk and text only)
$40 (5GB)
$55
Verizon prepaid

$35 (talk and text only)
$40 (5GB)
$50 (15GB)
$65