Metro by T-Mobile (formerly MetroPCS) offers prepaid, no-contract plans, including two unlimited options. T-Mobile has merged with Sprint, but for now it's business as usual for Metro prepaid customers.
---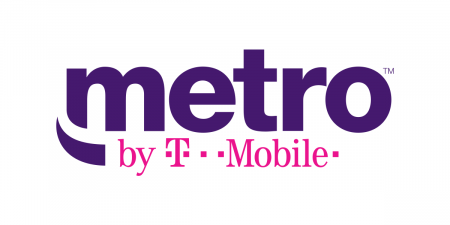 AT A Glance
Plans start at $30 for 2GB
Notables: Inexpensive plans; data may be slowed to serve T-Mobile customers
Metro by T-Mobile cell phone plans
Metro by T-Mobile keeps its plans simple. The carrier gives customers a handful of options, including two unlimited data plans.
2GB: $30
10GB: $40
Unlimited: $50 (includes 5GB mobile hot spot data, 100GB Google One)
Unlimited: $60 (includes 15GB mobile hot spot data, 100GB Google One and Amazon Prime)
The 10GB plan includes unlimited music streaming from select services, but does not include mobile hot spot access. The two unlimited plans offer Google One storage and automatic backup on a capable Android device. Amazon Prime membership included in the $60 unlimited plan is for new Prime subscribers.
Family plan: Metro customers can have up to five lines on one account, with a $10, $20 or $30+ discount for each additional line, depending on the plan.
How Metro by T-Mobile compares on price
2GB or less
3-5GB
6-9GB
10-25GB
Unlimited
*Google Fi customers pay $20 for unlimited talk and text. Data is billed at a rate of $10 per gigabyte.
**Republic Wireless customers pay $15 for unlimited talk and text. Data is billed at a rate of $5 per gigabyte.
AT&T Prepaid
$35 (2GB)
$50 (8GB)
$65
Boost Mobile
$10 (1GB)

$15 (2GB)
$25 (5GB)
$35 (10GB)

$45 (15GB)
$50
Cricket Wireless

$30 (2GB)
$40 (10GB)
$55
Google Fi*

$20 (talk, text and Wi-Fi)

$30 (1GB)

$40 (2GB)
$50 (3GB)

$60 (4GB)

$70 (5GB)
$80 (6GB+)

$70
Metro by T-Mobile

$30 (2GB)
$40 (10GB)
$50
Net10
$20 (2GB)
$35 (5GB)
$40 (10GB)
Republic Wireless**

$15 (talk, text and Wi-Fi)

$20 (1GB)

$25 (2GB)
$30 (3GB)

$35 (4GB)

$40 (5GB)

$45 (6GB)

$50 (7GB)

$55 (8GB)

$60 (9GB)
$65 (10GB)

$90 (15GB)
Straight Talk Wireless
$30 (1,500 minutes, unlimited texts and 100MB data)
$35 (5GB)
$45 (25GB)
$55
T-Mobile prepaid
$40 (10GB)
$50
Ting
$10 (talk and text)
$25 (5GB)
$45 (with 12GB of hotspot)

$60 (with 30GB of hotspot)
Total Wireless
$25 (talk and text only)
$35 (5GB)
$50
Tracfone
$20 (1GB)

$25 (2GB)

$30 (3GB)
U.S. Cellular prepaid
$30 (talk and text only)
$40 (5GB)
$55
Verizon prepaid

$35 (talk and text only)
$40 (5GB)
$50 (15GB)
$65