Straight Talk Wireless contracts with each of the major wireless carriers, so you can get prepaid cell phone service on the AT&T, Sprint, T-Mobile or Verizon network, but for a fraction of the price offered by the Big Four.
Finding out which network will be your home network can take some sleuthing, though, unless you bring your own phone and purchase a Straight Talk SIM card. Just check in advance to ensure your phone is compatible.
---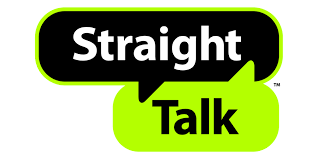 AT A Glance
Plans start at $30
Strengths: Partners with each of the four major carriers
Weaknesses: Lack of plan features; poorly rated customer service
Straight Talk cell phone plans
Monthly plans
1,500 minutes and 100MB: $30
3GB: $35
25GB: $45
25GB + international calling: $60
Unlimited: $55
It's worth noting that the 25GB plan is essentially unlimited. Most carriers cap their unlimited plans at around 25GB and will slow a customer's speeds if they exceed that amount. Straight Talk's unlimited plan has a cap of 60GB, at which point the carrier "reserves the right to review your account for usage in violation of Straight Talk's terms and conditions."
NerdWallet makes managing your finances easy.
Keep track of your spending, credit score, and even find fresh ways to save.
International calling: The international plan covers calls to some international destinations, including Mexico, Canada, China and India. But customers on the international plan are limited to 15 unique international telephone numbers during their 30-day plan cycle.
Discounts: Straight Talk customers can earn bonus data or additional discounts by setting their accounts to refill automatically. Customers can also purchase select plans in three-month, six-month and yearlong increments. Buying in bulk will save you as much as $45 over the monthly plan cost.
Family plan: Straight Talk has limited options for family plans. Customers can get a multi-line discount one plan: The unlimited plan, which is $90 for two lines.
» MORE: NerdWallet's picks for best family cell phone plans
How Straight Talk compares on price
2GB or less
3-5GB
6-9GB
10-25GB
Unlimited
*Google Fi customers pay $20 for unlimited talk and text. Data is billed at a rate of $10 per gigabyte.
**Republic Wireless customers pay $15 for unlimited talk and text. Data is billed at a rate of $5 per gigabyte.
AT&T Prepaid
$35 (2GB)
$50 (8GB)
$65
Boost Mobile
$10 (1GB)

$15 (2GB)
$25 (5GB)
$35 (10GB)

$45 (15GB)
$50
Cricket Wireless

$30 (2GB)
$40 (10GB)
$55
Google Fi*

$20 (talk, text and Wi-Fi)

$30 (1GB)

$40 (2GB)
$50 (3GB)

$60 (4GB)

$70 (5GB)
$80 (6GB+)

$70
Metro by T-Mobile

$30 (2GB)
$40 (10GB)
$50
Net10
$20 (2GB)
$35 (5GB)
$40 (10GB)
Republic Wireless**

$15 (talk, text and Wi-Fi)

$20 (1GB)

$25 (2GB)
$30 (3GB)

$35 (4GB)

$40 (5GB)

$45 (6GB)

$50 (7GB)

$55 (8GB)

$60 (9GB)
$65 (10GB)

$90 (15GB)
Straight Talk Wireless
$30 (1,500 minutes, unlimited texts and 100MB data)
$35 (5GB)
$45 (25GB)
$55
T-Mobile prepaid
$40 (10GB)
$50
Ting
$10 (talk and text)
$25 (5GB)
$45 (with 12GB of hotspot)

$60 (with 30GB of hotspot)
Total Wireless
$25 (talk and text only)
$35 (5GB)
$50
Tracfone
$20 (1GB)

$25 (2GB)

$30 (3GB)
U.S. Cellular prepaid
$30 (talk and text only)
$40 (5GB)
$55
Verizon prepaid

$35 (talk and text only)
$40 (5GB)
$50 (15GB)
$65