Verizon is nearly synonymous with cell phone service. The carrier, which has been in the wireless game since 1995, has more than 100 million customers. And its wireless network spans nearly the entire United States, which means it has service in places other carriers don't. That access can come at a premium, though.
---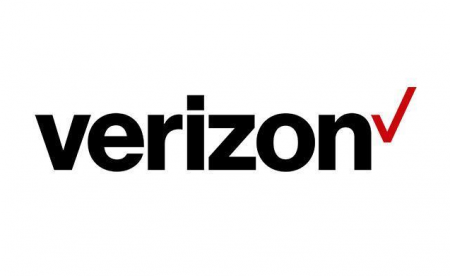 At A Glance
Plans start at $55 for 2GB of data
Notables: Top-rated network; unlimited high-definition video streaming and mobile hot spot included on unlimited plan
Verizon cell phone plans
Verizon's current plans, which have monthly data allowances, range from Small (2 gigabytes) to Large (8GB); plus there are two unlimited-data options. All plans include unlimited minutes and text messages. Prices listed below are for one line and include a charge for the data package plus a $20 line-access charge.
Small (2GB): $55
Medium (4GB): $70
Single line plan (5GB): $60
Large (8GB): $90
Do you know where your money is going?
NerdWallet tracks your spending and spots ways to save – for free.
An autopay discount of $5 per month is available on the single line plan. But there's a catch: You can't use a credit card for autopay.
VERIZON Unlimited PLANS
Verizon's no longer offers its "unlimited everything" plan. Instead, the carrier has three unlimited plans, which come with some restrictions. You can save $5 per month on any unlimited plan if you opt for automatic payments. As with the 5GB plan, you have to use a debit card or checking account to get the autopay discount.
Go Unlimited ($80): Streaming limited to standard definition, or at a 480 pixel display, and throttles mobile hot spot speeds to 600 kilobits per second, which is frustratingly slow.
Beyond Unlimited ($90): Includes 15GB of high-speed mobile hot spot usage per month; if you exceed that allowance, hot spot speeds drop to 600Kbps. Video streaming is in HD, but at 780p rather than the full 1080p. You likely won't notice the difference on your smartphone, though.
Above Unlimited ($100): Includes 20GB of high-speed mobile hot spot usage per month; if you exceed that allowance, hot spot speeds drop to 600Kbps. As with the Beyond Unlimited plan, HD video streams at 780p. Above Unlimited customers also get 5 TravelPasses per month good for international travel in more than 130 countries. The passes give you unlimited 2G data and 512MB of high-speed data.
All unlimited plans cap high-speed data usage at 22GB per month. If you go over the limit, your speeds could be reduced to ease network congestion. This is standard among unlimited plans.
verizon family plans
You can turn any Verizon plan into a family plan, except for the 5GB single line plan. Additional lines for regular plans cost $20 each on top of the base plan price. Verizon's unlimited plans are priced differently. You can learn more about Verizon's family plans here.
Verizon prepaid plans
Verizon offers several prepaid plans, all of which are billed monthly, similar to traditional plans. The main difference is that prepaid plans don't require a credit check. You can learn more about Verizon's prepaid cell phone plans here.
Verizon unlimited plan: How it compares on price
Prices listed are for the least expensive plan when more than one unlimited plan is available. The pricing doesn't include taxes, fees or autopay discounts.
Monthly price comparison
1 line
2 lines
3 lines
4 lines

*Restricted LTE data download speeds.

T-Mobile
$75
$130
$155
$180
Sprint
$65
$110
$135
$160
AT&T*
$80
$145
$165
$180
Verizon
$80
$140
$165
$180
U.S. Cellular
$75
$140
$180
$200
Boost
$50
$80
$110
$140
MetroPCS
$50
$80
$110
$140
Cricket*
$55
$100
$135
$170
A good friend alerts you to major changes. Become a NerdWallet member for free today and we'll notify you if your monthly bills increase.