Get preapproved for a mortgage
Serious about homebuying? Getting preapproved with a mortgage lender may be your next step. Just know it involves some paperwork and adds a hard inquiry to your credit report.
For preapproval, consider these lenders
Specializes in serving minorities, low-income, and other underserved borrowers
Offers multiple down payment assistance and grant programs including 0% down CalHFA program
Online application, nationwide branch locations, and phone and email support with extended hours
Read our New American Funding review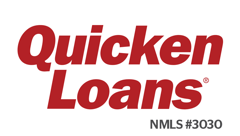 Largest FHA lender in the nation with a 1% down payment program for qualified buyers
Allows you to complete the process entirely online and gives a loan decision in minutes
Offers live chat and customer support with extended hours
Read our Quicken Loans review
Offers 3% down payment program for qualified buyers
Customer support available through call, email and chat
Will match the lowest rate or give customers $1,000
Read our Amerisave review
What is a mortgage preapproval and why does it matter?
A mortgage preapproval is a letter from a lender indicating the type and amount of loan you can qualify for. The preapproval letter is issued after the lender has evaluated your financial history — including pulling your credit report and score.
Getting preapproved for a mortgage helps you shop for homes within your means and shows you're a serious buyer.
Getting preapproved also helps you find a mortgage lender that can work with you to select a home loan with an interest rate and other terms suited to your needs.
» MORE:
Learn how to get preapproved
What is the difference between pre-qualification and preapproval?
A pre-qualification is like an audition, while a preapproval is a dress rehearsal for an actual loan application.
Without digging too deeply into your financial details, a lender can estimate how much mortgage you'll likely qualify for and some preliminary loan terms. This is commonly referred to as mortgage pre-qualification. It's based on your estimated credit score and other details you provide the lender, such as the purchase price of a home you would like to buy, your down payment, your monthly debts and how you would want to structure your loan (length, fixed- or adjustable-rate interest, and so on).
With a preapproval, you complete a full application with supporting documentation, The lender pulls your credit report and score and puts an offer in writing to give you a loan at a given interest rate.
Even with a mortgage preapproval, your loan still has to go through underwriting — a final stage of due diligence before issuing the loan — after you have a home under contract.
» MORE:
Learn the difference between pre-qualification and preapproval
When should I get preapproved for a mortgage?
The best time to get preapproved is just before you start shopping for homes. By verifying how much you're qualified to borrow, preapproval helps you decide what you can afford. (However, you may not want to spend as much on a home as the amount you can borrow.) A mortgage preapproval letter also puts you a step ahead of other prospective buyers who aren't yet preapproved.
How long does a mortgage preapproval last?
The time frame varies by lender, but commonly a mortgage preapproval is good for 90 days. The preapproval letter may have an expiration date on it. If you're still shopping for homes after that point, you can ask the lender to renew the preapproval. You may need to provide updated information, and the lender may check your credit again.
Why should I get preapproved by more than one lender?
Shopping around enables you to compare all-in costs and get the best deal.
Yet half of home buyers consider just one lender when applying for a mortgage, according to NerdWallet's 2019 Home Buyer Report, based in part on an analysis of the National Survey of Mortgage Originations.
By comparing five lenders, NerdWallet found that a buyer could save $430 in interest, on average, in the first year of homeownership alone. Across all home sales, Americans could save $776 million in one year.
Will getting preapproved by multiple lenders hurt my credit score?
A lender's request to review your credit report counts as a "hard inquiry." Hard inquiries can lower your credit score if they're a result of trying to open a bunch of new credit lines in a short time. But multiple hard inquiries as a result of rate shopping for a home loan generally don't hurt your credit score.
FICO, one of the largest credit scoring companies, recommends confining rate shopping to a relatively narrow period, such as 30 days.