Your personalized rates
Shop the latest mortgage and refinance rates and get quotes tailored to you.
Refine results
NerdWallet reviewed lenders:
Based on your ZIP code, credit score, loan amount, and other criteria.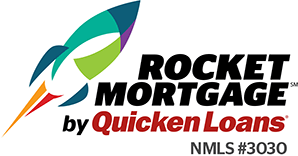 Personalized rate in minutes, locked in with a simple and fast online application.
Quick custom rates, apply online.

Good for low-income borrowers. Offers down payment assistance and grants.
Good for low-income borrowers.
About These Rates: The lenders whose rates appear on this table are NerdWallet's advertising partners. NerdWallet strives to keep its information accurate and up to date. This information may be different than what you see when you visit a lender's site. The terms advertised here are not offers and do not bind any lender. The rates shown here are retrieved via the Mortech rate engine and are subject to change. These rates do not include taxes, fees, and insurance. Your actual rate and loan terms will be determined by the partner's assessment of your creditworthiness and other factors. Any potential savings figures are estimates based on the information provided by you and our advertising partners.
Mortgage rate trends (APR)
NerdWallet's mortgage rate insight
The average rate on a 30-year fixed-rate mortgage was unchanged, the rate on the 15-year fixed was unchanged and the rate on the 5/1 ARM was unchanged, according to a NerdWallet survey of daily mortgage rates published Tuesday by national lenders. A basis point is one one-hundredth of one percent. The average rate on the 30-year fixed is four basis points higher than one week ago.
Mortgage rates today (APR)
Loan type
Average
rate
Change
1 day
Change
1 year
30-year fixed
4.88%
15-year fixed
4.39%
5/1 ARM
4.97%
Data source: NerdWallet Mortgage Rate Index
Shop for a Mortgage on NerdWallet
What's a mortgage rate?
A mortgage rate is the amount of interest paid on the mortgage, quoted as an Annual Percentage Rate (APR). Current rates are 4.88% for a 30-year fixed, 4.39% for a 15-year fixed, and 4.97% for a 5/1 adjustable-rate mortgage (ARM).
Compare current mortgage rates
The more lenders you check out when shopping for mortgage rates, the more likely you are to get a lower interest rate. Getting a lower interest rate could save you hundreds of dollars over a year of mortgage payments — and thousands of dollars over the life of the mortgage. Yes, finding the best mortgage interest rate is a big deal.
With NerdWallet's easy-to-use mortgage rate tool, you can find the best home loan interest rate for you, whether you're a first-time homebuyer looking at 30-year mortgage rates or a long-time homeowner comparing refinance mortgage rates.
How to find the best mortgage rates
Start with the "Loan Purpose" box above and fill in as many of the fields as you can to get the most accurately personalized quotes. For best results, try different scenarios. See how the mortgage rates differ from each lender, depending on your down payment or credit score. That can be a real eye opener.
And if you qualify, remember to check the "Military/Veteran" box, too. Qualified borrowers can get a VA mortgage with no down payment and low rates, too. Definitely worth checking into.
If you want to do some serious mortgage rate research, click on the "Advanced" link just above "Get Rates." That's where you can provide information on annual income, debt, property type and other factors that affect the mortgage rate you'll be quoted from each lender.
You can also select different loan programs and compare 30-year mortgage rates to 15-year mortgage rates. Fixed and adjustable rate options are available as well.
Mortgage interest rates on demand
When you click "Get Rates" you'll instantly find pages of home loan results from a variety of mortgage lenders. If you see an interest rate you like, you can click to view the details or head straight to the mortgage lender's website.
But don't just stop at one lender. Most people do, but shopping at least three lenders can save you more than $3,500 in just the first five years of your loan, according to research conducted by the Consumer Financial Protection Bureau.
Check out our other mortgage and refinance tools