Ally Bank Review: Checking, Savings and CDs
Ally Bank is a popular online bank among people seeking strong rates and convenient customer service.
Many or all of the products featured here are from our partners who compensate us. This influences which products we write about and where and how the product appears on a page. However, this does not influence our evaluations. Our opinions are our own. Here is a list of our partners and here's how we make money.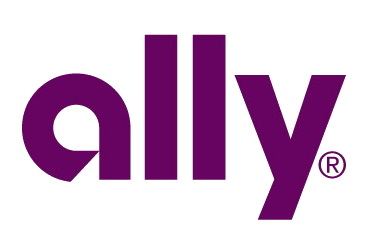 Savings

Checking

Certificates of deposit

Money market

Customer experience

Overdraft fees
Overall institution rating
The bottom line:
Ally Bank is online-only; the money it saves on overhead, it can pass to customers in the form of high interest rates and minimal fees. For example, the bank doesn't charge overdraft fees. It also has convenient customer service options and is ideal for people who don't need branch access for their banking.
Best for: Those who want competitive rates, minimal fees, easy access to customer support and don't need to deposit cash or access in-person services.
Pros
Competitive rates on savings and some CDs.

Large, free, nationwide ATM network.

No minimum opening deposits.
Full review
Savings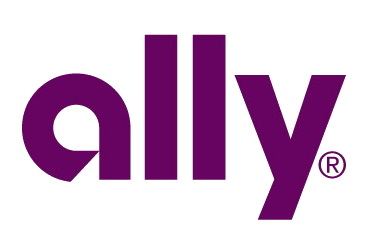 Ally Bank Savings Account
With $0 min. balance for APY
Ally's savings account offers a rate of 4.25%, much higher than the national average of 0.46%, and interest is compounded daily, which means you'll make a bit more money on interest compared with accounts that compound monthly.
Checking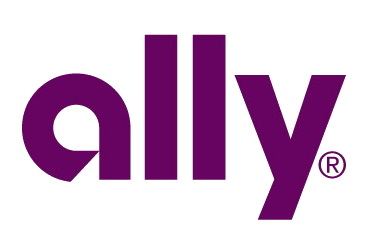 Ally Bank Spending Account
With $0 min. balance for APY
Ally offers an interest-bearing checking account with no monthly fees and free access to over 43,000 ATMs nationwide. Ally will also reimburse you up to $10 per statement cycle for any fees you're charged using an out-of-network ATM in the U.S.
Note that Ally doesn't accept cash deposits. Your options for adding money to your account include online or mobile check deposit, setting up direct deposit, setting up a wire transfer or sending a check by mail. Ally allows customers to deposit up to $50,000 per day and $250,000 per month via its mobile deposit feature.
Certificates of deposit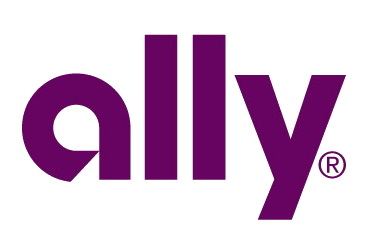 Competitive rates and no minimum. Ally offers three types of CDs, including the High-Yield CD options listed above. There's no minimum deposit requirement for any of these certificates of deposit. You can compare Ally CDs to our list of the best CD rates.
Variety of CD types and terms. Ally has CDs with terms from three months to five years. Its two- and four-year Raise Your Rate CDs let you bump up your APY once or twice, depending on the term length, to the rate currently on offer for new CDs. And there's also an 11-month CD with no early withdrawal penalty. These two types of CDs did not factor into our star ratings.
See the list of Ally Bank CD rates
Money market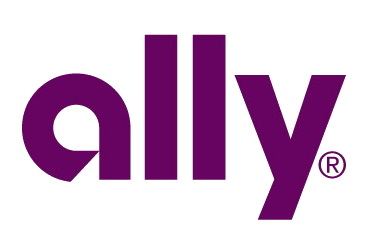 Ally Bank Money Market Account
With $0.01 min. balance for APY
Ally's Money Market Account earns a strong APY on any balance. It also offers customers a debit card and the ability to write checks. (An MMA is a type of savings account, but some MMAs offer debit cards and checks, which is not typical for regular savings accounts.) There is no minimum deposit requirement or monthly fee.
This account was not factored into Ally's overall institution rating because we think the bank's regular savings account is a stronger offering for most people. However, if you are in the market for an MMA — say, you want a savings account that also has check-writing privileges — it is worth a look. Read more about MMAs in our primer on money market accounts.
Customer experience
Ally is available online only, so you won't get in-person service. But there are plenty of ways to get your questions answered — by phone, email, regular mail, chat or X (Twitter) — and Ally's thorough help center will likely answer many frequently asked questions. Ally's app gets mixed ratings: It has a high rating on iOS but fewer than four stars on Android.
Overdraft fees
Ally doesn't charge overdraft fees. The bank offers $100 in temporary overdraft coverage for no fee. Generally, customers will qualify for the service 30 days after depositing at least $100 total into their checking account. Overdraft coverage can increase to $250 if the customer receives a direct deposit of at least $250 for two consecutive months. To maintain this amount of coverage, customers need to have at least one direct deposit every 45 days.
Customers can also enroll in a service that allows them to make free overdraft protection transfers from a linked Ally savings or money market account. Customers who are enrolled in this service and also meet the qualifications for the temporary overdraft coverage will have transfers made in $100 increments from their linked account as necessary. If you don't have enough in your linked accounts to cover a transaction, Ally will activate its temporary overdraft coverage.
Transactions are approved or declined at the bank's discretion, and customers who do overdraft will have 14 days to bring their balance back to positive before their account will be limited. Transactions that are eligible for overdraft coverage include debit card purchases, automatic payments (such as those for subscription services), personal checks and transfers initiated at other banks. Zelle payments, ATM withdrawals and wire transfers are ineligible for overdraft coverage, and transactions that would overdraft the account by more than the $100 or $250 limit will be declined, too.
You won't be able to escape fees entirely at Ally, but at least the bank clearly highlights what you'll owe for certain services and transactions. That kind of transparency isn't always so easy to come by with banks.
How does Ally Bank compare?
SoFi Checking and Savings

Member FDIC

CIT Bank Platinum Savings

Member FDIC

APY 

4.60%SoFi members with Direct Deposit or $5,000 or more in Qualifying Deposits during the 30-Day Evaluation Period can earn 4.60% annual percentage yield (APY) on savings balances (including Vaults) and 0.50% APY on checking balances. There is no minimum Direct Deposit amount required to qualify for the stated interest rate. Members without either Direct Deposit or Qualifying Deposits, during the 30-Day Evaluation Period will earn 1.20% APY on savings balances (including Vaults) and 0.50% APY on checking balances. Interest rates are variable and subject to change at any time. These rates are current as of 10/24/2023. There is no minimum balance requirement. Additional information can be found at http://www.sofi.com/legal/banking-rate-sheet.

With $0 min. balance for APY

APY 

5.05%

With $5,000 min. balance for APY

Bonus 

$300

Earn up to $300 with direct deposit. Terms apply.
Methodology
NerdWallet's overall ratings for banks and credit unions are weighted averages of several categories: checking, savings, certificates of deposit or credit union share certificates, banking experience and overdraft fees. Factors we consider, depending on the category, include rates and fees, ATM and branch access, account features and limits, user-facing technology, customer service and innovation. The stars represent ratings from poor (one star) to excellent (five stars). Ratings are rounded to the nearest half-star. How we rate banks, credit unions and other financial service providers.
Frequently asked questions
Ally Bank is part of Ally Financial Inc. Ally originally launched in 1919 as GMAC, a division of GM, to allow auto dealers to finance their inventory and keep up with demand from consumers. The company rebranded as Ally Financial in 2010.
Ally is one of our top overall institutions. While there's no one bank that's best for everyone, Ally offers excellent checking and savings accounts along with a stellar banking experience.
Ally does not accept cash deposits. You can deposit funds in other ways, including online or mobile check deposit, online transfers, direct deposit, wire transfers or even mail.