Editorial Review
Capital One 360 Bank Review: Checking, Savings and CDs
If you want a consumer-friendly online bank that doesn't have monthly services fees, Capital One could suit you well.
At NerdWallet, we strive to help you make financial decisions with confidence. To do this, many or all of the products featured here are from our partners. However, this doesn't influence our evaluations. Our opinions are our own.
Overall bank rating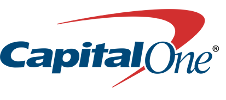 Savings

Savings

Checking

Checking

CD rates

CD rates

Banking experience

Banking experience

Overdraft fees

Overdraft fees
The bottom line: Capital One 360 offers a top-of-the-line banking experience with strong customer support and streamlined ways to manage your money online. Its checking and savings accounts also earn solid rates and don't charge monthly fees. Capital One also has flexible overdraft options, though its overdraft charge is high.
Pros
High interest rates and low fees.

Excellent savings and short-term CD options.

Tool helps track savings goals.
Cons
Opt-in overdraft fees can be steep.

Longer term CD rates are only average.
Full review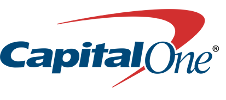 Capital One 360 Performance Savings™
APY
1.50%
With $0 minimum balance
The Capital One 360 Performance Savings Account interest rate is 1.50% APY, significantly higher than the national average of 0.07%. There's no deposit required to open one, and no monthly maintenance fee necessary to keep it.
The account has also features that help you manage and save your money, such as automated savings and a goal tracking tool.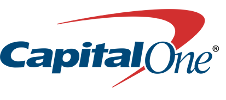 Capital One 360 Checking®
Monthly Fee
APY
0.20%
With $0 minimum balance
It's somewhat rare to find a checking account that pays interest, but Capital One 360 Checking does: 0.20% on all balances, and there's no monthly fee to boot. There's also no opening balance requirement, and in addition to Capital One-branded ATMs, you have free access to the Allpoint network, for a total of over 39,000 ATMs.
But don't expect a bank branch on every corner. Capital One's 360 accounts are primarily online, with deposits available through bank transfers, mobile apps and direct deposit. If you're close to a Capital One-branded ATM, however, you can make a check or cash deposit there.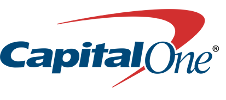 1-year APY
3-year APY
5-year APY
Minimum Deposit
There's no minimum balance required to open a CD, and if you end up withdrawing early, the most you pay is six months' worth of interest, even for five-year terms. Some banks charge a year or more of interest.
But some of the bank's CD rates aren't competitive. 360's five-year CD pays only 1.40% APY, which is somewhat higher than some brick and mortar banks, but online banks typically pay more. And terms of nine months or less earn yields that are lower than the yields on its savings account, so you may be better off leaving your money in standard savings.
Banking experience
Capital One 360 accounts boast some of the best mobile experiences for a bank, with app store ratings averaging 4.7 out of 5 stars. And if you need to talk to a person, reps are available by phone seven days a week, including evening hours. Chat is also available for logged-in customers, and there's support via Twitter as well. The bank also has around 40 Capital One Cafés in select states. These locations are hybrid offices where you can explore banking options, speak to a representative, open an account, get coffee and use free Wi-Fi.
But if you want to visit a branch, there's scattered brick-and-mortar coverage. Branches are located in fewer than 10 states plus Washington, D.C.
Overdraft fees
The bank charges a whopping $35 overdraft fee per item, up to four items a day.
But it also offers free transfers from your savings account or a line of credit to cover an overdraft — some banks charge for this service. Or, if you don't want your transactions to be declined, sign up for the "Next Day Grace" program, and the bank will consider approving an overdraft transaction without a transfer. There are two versions, standard and plus, which differ slightly based on which transaction types can be covered. You have one business day to make a deposit large enough to bring your account up to a positive balance and avoid the overdraft fee. Many banks offer fewer options for dealing with overdrafts.
How does Capital One compare?
APY

1.70%

With $0 minimum balance

APY

1.50%

With $0 minimum balance

APY

1.60%

With $0 minimum balance
RATING METHODOLOGY
NerdWallet's overall ratings for banks and credit unions are weighted averages of several categories: checking, savings, certificates of deposit or credit union share certificates, banking experience and overdraft fees. Factors we consider, depending on the category, include rates and fees, ATM and branch access, account features and limits, user-facing technology, customer service and innovation. The stars represent ratings from poor (one star) to excellent (five stars). Ratings are rounded to the nearest half-star.