Carvana Review 2023: Financing, Buying, Selling
Carvana is an online used-car retailer that also offers financing for the cars it sells.
Many or all of the products featured here are from our partners who compensate us. This may influence which products we write about and where and how the product appears on a page. However, this does not influence our evaluations. Our opinions are our own. Here is a list of our partners and here's how we make money.
Our Take
The Nerdy headline:
Best for used-car shoppers wanting an online car buying, selling and financing experience through one company.

---
Pros & Cons
Pros
Offers pre-qualification with a soft credit check.
Customer service available seven days a week.
Allows co-signers in most states.
Application process 100% online including document upload.
Cons
Maximum APR possible is higher than many other lenders.
Only finances vehicles sold through Carvana.
Not available in Alaska or Hawaii.
Buyers have reported problems receiving titles for purchased vehicles.
Full Review
How does Carvana work?
Carvana is an online-only used car retailer that also offers financing and warranties for the vehicles it sells. Online car buyers can choose a car from the Carvana website, select financing terms and complete loan paperwork — all from home.
Carvana keeps an inventory of more than 25,000 vehicles, most with low mileage. Each receives a 150-point inspection and comes with a free Carfax vehicle history report. Carvana prices are non-negotiable.
When buying a car outside Carvana's local markets, you pay shipping costs. If you're trading or selling, you must take your vehicle to one of Carvana's service areas.
This review looks first at Carvana in recent news, Carvana financing options and then buying or selling through Carvana.
Carvana in the news
Carvana made headlines in late 2022 for falling stock prices and employee layoffs, leading some analysts to question the company's future. In 2023, Carvana began showing signs of a turnaround after cost-cutting measures and debt restructuring. In early August, Carvana announced an improved profit outlook for the third quarter of the year.
In 2022, Carvana was also in the news following numerous consumer complaints and lawsuits about not providing titles for purchased cars in a timely manner. The company says title problems have been resolved, but it would still be a good idea to request proof of title before signing to buy a car from Carvana.
Carvana financing
Carvana makes loans directly to consumers, unlike most car dealers that instead arrange financing through a bank or other lender. Carvana does offer third-party financing, but it says 80% of its buyers use Carvana in-house financing.
Carvana has no minimum credit score or credit history requirements and says it extends credit to customers with a broad range of credit profiles. This includes car buyers with bad credit — typically FICO scores below 630 — who may have trouble getting loans from traditional dealerships and lenders.
Carvana does require that borrowers have an annual gross income of at least $4,000 and no active bankruptcies. Carvana shoppers can pre-qualify with a soft credit inquiry, which does not affect credit scores.
Carvana recently began allowing co-signers in the majority of states to help borrowers qualify, and will soon allow co-signers in all 50 states. If Carvana doesn't currently allow co-signers in your state, you can finance with an outside lender that allows co-signers. You'll need to provide the lender's information to Carvana when you begin the buying process. Carvana has a list of lenders it does not work with, including Chase Bank, Wells Fargo and Ally Bank.
Carvana may be a good fit for those who:
Want a streamlined process for buying and financing a car. Carvana enables car buyers to browse and select used cars, arrange financing and schedule pickup or delivery from one website.

Have good or excellent credit. While Carvana does provide financing for car buyers with bad credit, loans for these borrowers may have a much higher APR than rates available from other lenders.

Want more choices when buying a used car. Carvana provides access to a large inventory of used vehicles, along with a seven-day, money-back guarantee.
Carvana financing at a glance
Note that Carvana serves as a direct lender but also allows third-party financing. Information below pertains to Carvana financing.
Origination fee: No origination fee. Other fees related to a vehicle purchase can include tax, title, registration and sometimes shipping.

Personal information needed: For the initial application, applicants will need their address, email, birthdate, employment status and income. Social security number will be needed after accepting the financing offer.

Pre-qualification available: Yes, applicants can receive a pre-qualification offer in two minutes with a soft credit inquiry. Offers are good for 45 days.

Online, in-person or both: Process is 100% online, including document upload.

Approval speed: Two to three minutes from application submission.

Funding: Same day as loan closing.

Minimum FICO credit score: No minimum but the average credit score for approved applicants is 580 on the FICO scale.

Minimum credit history: None.

Minimum annual gross income: $4,500.

Maximum debt-to-income ratio: Did not disclose.

Bankruptcy-related restrictions: No active bankruptcies.

States covered: All except AK and HI.

Maximum vehicle age: 10 years.

Maximum vehicle mileage: 100,000 miles.

Other vehicle restrictions: Only vehicles purchased through Carvana.

Loan amount minimum: $1,000.

Loan amount maximum: $100,000.

Maximum loan-to-value ratio: Did not disclose.

Loan terms: 12-72 months.

Rate discount: No rate discount, but there is a $10 discount on monthly payments with automatic payment.

Greater-than-minimum payments: Yes, and can be made through automatic payment. The payment overage goes toward the next payment, but borrowers can request that it be applied to principal.

Biweekly payments: Accepted but not through automatic payment.

Late payment fee: Yes, there is a $5 late payment fee with a grace period of 16 days.

Prepayment penalty: None.

Co-applicants allowed: Allows co-signers in most states. Does not allow co-borrowers. Co-applicants can apply at the same time.

Payment options: Mailed-in check, phone, online portal, mobile app, through website, ACH (electronic bank-to-bank) or through the loan servicer website at bridgecrest.com.

Selected payment due date: Yes, after the first payment a borrower can choose the due date, but only twice during the loan term. To do so, they must call loan servicer Bridgecrest at 1-800-967-8526.

Hardship plans: Yes. Options may include skipped loan payments or extended loan terms.

Assistance provided: During the application process, borrowers work with a Carvana representative. Afterward, loan servicing (payments, questions, issues, etc.) transfers to Bridgecrest, a third-party servicer, although Carvana can still be contacted.

Availability: Carvana is available Monday-Sunday, 7 a.m.- midnight ET by text, 7 a.m. - 8:30 p.m. ET by online chat or 8 a.m. - 9 p.m. ET by phone (800-333-4554).

Contact options: During the application process, Carvana can be contacted by phone, website chat or text. Afterward, contact options are phone, email, chat through website or online portal and website form.
Buying a car from Carvana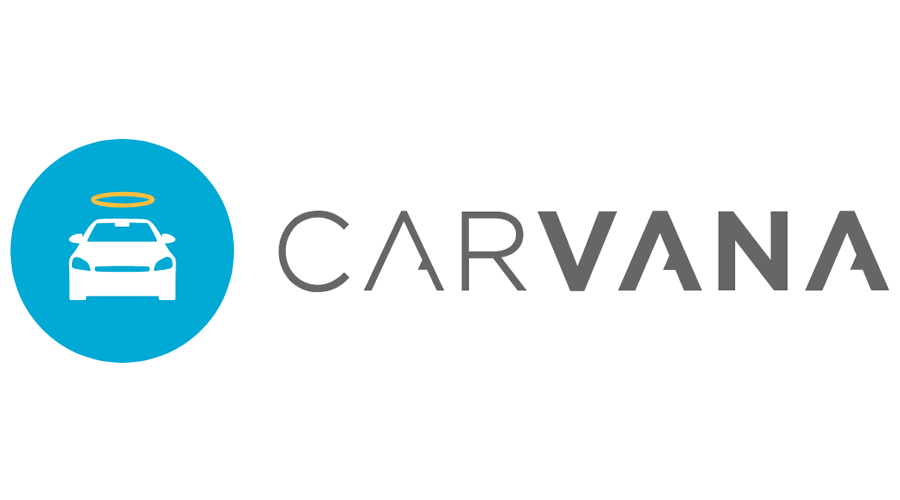 No-haggle pricing. No negotiations on sales or trade-in offers.

7-day money-back guarantee.

Delivery fees up to $599 outside local Carvana markets.

Does not accept credit cards for down payments.
Carvana keeps an inventory of more than 25,000 vehicles, most with low mileage. You can verify a vehicle's condition with a free Carfax report, 360-degree photos and the results of Carvana's 150-point inspection process. All vehicles have clean titles, no reported accidents, fire, frame or flood damage.
Carvana operates in every state except Alaska and Hawaii. If you live in one of Carvana's local markets, you may be able to pick up a car from a Carvana "vending machine." Otherwise you will pay to have a car shipped to you.
Buyers in several states have reported persistent issues getting titles for their Carvana vehicles, leaving them unable to register and legally drive their cars. NerdWallet recommends requesting proof of title availability before signing to buy a car through Carvana. 
Does Carvana sell new cars?
Carvana sells used cars, but much of its inventory is low-mileage, late-model vehicles.
Can you negotiate with Carvana?
No, Carvana says it does not negotiate on pricing.
Costs and fees
No deposit is required to hold a vehicle. A "Purchase Pending" message signals an order in process for a listed vehicle. Carvana does accept $100 deposits by credit card to hold vehicles not yet prepared for sale.
There is a nonrefundable delivery charge of up to $599 that appears automatically if you select a car that requires shipment. You can also filter for free delivery.
Guarantees and warranties
Carvana offers a seven-day money-back guarantee, with a limit of 400 miles. A returned vehicle may be exchanged for another vehicle or for a refund, minus delivery fees. NerdWallet strongly recommends you pay for a vehicle inspection during this period.
For all cars purchased through Carvana, any balance of the factory's warranty carries over. Also, Carvana offers a 100 day/4,189-mile warranty against mechanical and electrical failures on all vehicles.
Does Carvana accept credit cards for down payments? No. You can link a bank account, set up an ACH withdrawal from your bank account, or use a cashier's check.

Is extended warranty coverage available? Yes, it's called CarvanaCare, and it has a $0 deductible on covered repairs; price varies by vehicle and coverage level.

Is gap insurance available? Yes.
See what you could save on car insurance
Easily compare personalized rates to see how much switching car insurance could save you.
Matches provided by Insure.com
Selling or trading in a car with Carvana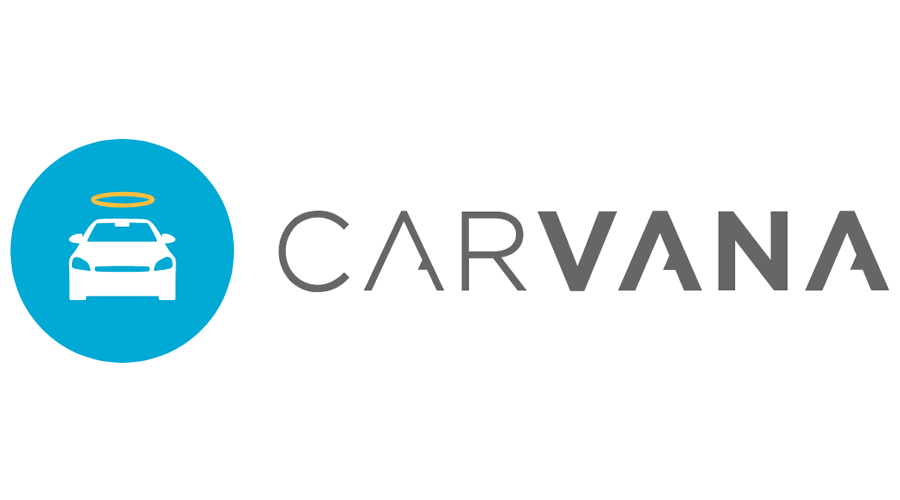 No negotiations on sales or trade-in offers.

Offers are good for 7 days.

No free pickup outside local Carvana markets.

Leased cars, negative equity accepted.
If you're looking to sell your car online, Carvana accepts trade-ins and buys cars outright. Trading in a car may reduce the amount of sales tax you pay.
You'll need to provide your car's 17-digit VIN or license plate number, mileage, vehicle options, and loan or lease information. You'll also need to provide your ZIP code and email address, and fill out a condition questionnaire.
Carvana operates in every state except Alaska and Hawaii. If you're trading or selling a car, you must get your vehicle to one of Carvana's service areas.
Can you negotiate with Carvana?
No. Carvana says it makes its best offer upfront and will not match another price or negotiate. If Carvana makes an offer on your car, that offer is good for seven days.
Will Carvana buy my car if I owe on it?
If you owe more than Carvana offers, you will need to provide a cashier's check for any shortage. If you're trading the car for a Carvana vehicle, you may be able to finance the negative equity by increasing your loan amount by up to $2,500.
Does Carvana buy leased vehicles?
Yes, if the leasing company allows third-party transactions. If not, you can buy out your lease at its residual price, obtain a new title in your name, and get a new offer.
Other car-selling details

Does Carvana have restrictions on trade-in vehicles? Yes, cars must be newer than model year 1992, safe to drive, and have a working odometer. If you live outside a Carvana delivery market, you'll need to get to one, even if you're purchasing a Carvana car. Carvana buys cars with previous accidents or branded titles but does not sell them on its site.

What more is needed to complete a sale? A photo showing current odometer reading, and driver's license photos of persons listed on the title and registration. If you own the car, you'll need a picture of the front and back of your paper title. If your title still reflects a lien, you'll need to upload a lien release document. If you have a loan, you'll need a photo of your registration and of the 10-day payoff statement from the lender.

Will Carvana pick up my car? In markets it serves locally, yes. Otherwise you will need to drive to meet a Carvana representative in one of the areas it does serve.
How do we review direct lenders for auto loans?
NerdWallet's review process surveys companies that offer any combination of new car purchase loans, used car purchase loans, auto refinance loans (traditional and/or cash-out) and lease buyout loans. These companies include direct lenders and aggregators; the latter group doesn't have in-house loan products but matches borrowers to third-party lenders within a network. Our aim is to provide an independent assessment of providers to help arm you with information to make sound, informed judgements on which ones will best meet your needs. We adhere to strict guidelines for editorial integrity.
Our survey for direct lenders has different questions than the survey for aggregators, but each includes more than 60 data points. NerdWallet independently confirms product details and, when necessary, follows up with company representatives. At least two writers and an editor verify the facts for every lender review to ensure data are accurate.
To receive a star rating, a lender must respond to NerdWallet's annual auto loans survey. Star ratings are then assessed from poor (one star) to excellent (five stars).
Frequently asked questions
Founded in 2012, Carvana is an online car retailer based in Tempe, Arizona. The company is not accredited by the Better Business Bureau.

In late 2022, Carvana made the news for financial issues and falling stock prices, causing concern about the auto retailer's future. In 2023, Carvana's future seemed less in question, as the company began a turnaround and stock prices started to rebound.

Can Carvana car prices be negotiated?

Carvana does not offer price matching or negotiation on any car purchases, sales or trade-ins.

Does Carvana financing require a down payment?

Car buyers can either make a down payment or use a trade-in as down payment. The amount depends on factors such as the applicant's credit history, annual income and vehicle price.