BB&T Bank Personal Loans: 2021 Review
BB&T personal loans have low rates and can be secured or co-signed, though they're primarily available only on the East Coast.
Many or all of the products featured here are from our partners who compensate us. This may influence which products we write about and where and how the product appears on a page. However, this does not influence our evaluations. Our opinions are our own. Here is a list of our partners and here's how we make money.
Our Take
The bottom line: BB&T Bank offers a low-rate personal loan to good- and excellent-credit borrowers, but it lacks some benefits of other lenders.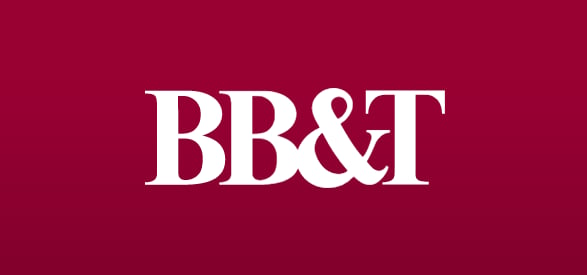 Min. Credit Score
Est. APR
Loan Amount
Pros & Cons
Pros
Competitive rates among good-credit lenders.

No origination or prepayment fees.

Able to fund loans within one business day.

Offers co-signed and secured loan options.
Cons
Requires an in-person visit.

Available in a limited number of states.

No rate discount for autopayments.
Compare to Other Lenders
Loan Amount

$3,500 - $40,000

Loan Amount

$2,000 - $40,000
Get more smart money moves — straight to your inbox
Become a NerdWallet member, and we'll send you tailored articles we think you'll love.
Full Review
To review BB&T's personal loans, NerdWallet collected data from the lender's website, confirmed details with several customer service representatives and compared the lender with others that seek the same customer or offer a similar personal loan product. Loan terms and fees may vary by state.
BB&T is merging with SunTrust Bank to form Truist Financial Corporation. Product details may change.
BB&T Bank offers personal loans with competitive rates and fast funding, but the loans don't include some features that are common among other lenders, like pre-qualification or an autopay discount.
The bank's locations are primarily along the East Coast, and while you don't have to be an existing customer to borrow, you do have to visit a branch to close the loan. Borrowers can choose a repayment term between two and five years, according to BB&T loan officers.
BB&T follows underwriting standards similar to other bank lenders and will consider credit information, income and debts on your application. If you're an existing customer, your relationship with the bank will be considered in a loan decision, several loan officers say.
BB&T is best for borrowers who:
Have good or excellent credit (690 or higher FICO) and little debt.

Live near a BB&T location.

Don't mind a hard credit pull before seeing your rate.
Reports payments to three credit bureaus.

APRs are low among lenders targeting similar borrowers.

No origination or prepayment fees.

No rate discount for autopayments.

Offers multiple loan types.

Funds loans the same or next day.

Offers refinancing option.

Loans available in AL, FL, GA, IN, KY, MD, NJ, NC, OH, PA, SC, TN, TX, VA, WV and Washington, D.C.

Rates, fees, terms aren't easily discoverable on website.

No FAQ to answer borrower questions.

Offers mobile app to manage loan.

Offers multiple customer contact channels available during business hours.
Low rates: BB&T's annual percentage rates are some of the lowest among bank and good-credit lenders. Qualified borrowers may be able to borrow up to $50,000 at single-digit interest rates.
Fast funding: BB&T loan officers say they can fund a loan as quickly as the same business day someone is approved. Quick funding comes with an inconvenience, though: Applicants have to visit a branch to close the loan. It's rare for large banks to require an in-person visit to borrow.
No origination or prepayment fees: While few lenders charge prepayment fees on personal loans, origination fees are still somewhat common. BB&T charges neither, so you won't pay any fees if you make your monthly payments on time.
Secured and co-signed loan option: Applicants who add a co-signer with better credit and a higher income may qualify for a lower rate or higher loan amount. The lender also offers secured loans, which would require a CD account as collateral for existing customers or a vehicle title for new customers.
Direct payment to creditors: If you consolidate credit cards and other high-interest loans with BB&T, the lender will send the funds directly to your other creditors, leaving you with just your loan payment. In some cases, the lender may require some or all of the loan proceeds be sent to creditors.
Transparency: The BB&T website includes a product page that explains some ways to use a personal loan, including debt consolidation and home improvement projects, but little else. Displaying loan amounts, rates, terms and fees help borrowers evaluate the loan and compare it with other options.
No option to pre-qualify: Unlike many of its competitors, BB&T doesn't allow borrowers to pre-qualify and see their potential loan amount, rate and monthly payment. Pre-qualifying will not affect your credit score, and doing so with multiple lenders is the best way to compare loans.
No rate discount for autopayments: This lender doesn't offer a rate discount for setting up autopay. Many lenders will discount your rate by 0.25% to 0.5% to encourage on-time payments.
How to qualify for a BB&T loan
BB&T doesn't disclose much about how to qualify for its personal loan product, but here's what loan officers have said:
Minimum credit score: 700. This lender uses the FICO credit scoring model.

Maximum debt-to-income ratio: 40%.
Loan example: A four-year, $10,000 loan with a 17.4% APR would have monthly payments of $291. You'd pay $3,968 in total interest on that loan.
You can apply in person at a BB&T branch or a loan officer can send you an application via email. In both cases, you must visit a branch to close the loan.
Pre-qualify on NerdWallet
NerdWallet recommends comparing loans to find the best rate for you. Pre-qualifying may get you personalized rates from multiple lenders that partner with us. Pre-qualifying will not impact your credit.
Personal Loans Rating Methodology
NerdWallet's ratings for personal loans award points to lenders that offer consumer-friendly features, including: soft credit checks, no fees, transparency of loan rates and terms, flexible payment options, accessible customer service, reporting of payments to credit bureaus, and financial education. We also consider the number of complaints filed with agencies like the Consumer Financial Protection Bureau. This methodology applies only to lenders that cap interest rates at 36%, the maximum rate financial experts and consumer advocates agree is the acceptable limit for a loan to be affordable. NerdWallet does not receive compensation of any sort for our reviews. Read our editorial guidelines.
Find the Best Personal Loan