HSBC Personal Loans: 2020 Review
HSBC offers personal loans to good-credit borrowers. You can pre-qualify on the lender's website and pick your payment date.
Many or all of the products featured here are from our partners who compensate us. This may influence which products we write about and where and how the product appears on a page. However, this does not influence our evaluations. Our opinions are our own.
Our Take
The bottom line: The HSBC personal loan is an option for good-credit borrowers. You don't have to bank with HSBC to get a loan with the company.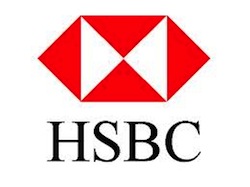 Min. Credit Score
Est. APR
Loan Amount
Pros & Cons
Pros
No origination fee.

Able to fund a loan by the next business day.

Soft credit check with pre-qualification for new customers.
Cons
Requires an in-person visit for existing customers.

Does not offer direct payment to creditors for debt consolidation loans.

No co-sign or secured loan option.
Compare to Other Lenders
Loan Amount

$5,000 - $100,000

Loan Amount

$3,500 - $40,000

Min. Credit Score

680580 minimum VantageScore® 3.0 and 680 minimum FICO® 9.0.
Get more smart money moves — straight to your inbox
Become a NerdWallet member, and we'll send you tailored articles we think you'll love.
Full Review
To review HSBC, NerdWallet collected more than 30 data points from the lender, interviewed company executives and compared the lender with others that seek the same customer or offer a similar personal loan product. Loan terms and fees may vary by state.
HSBC Bank is a personal loan option to consider if you have good credit. The bank was founded in Hong Kong in 1865, is headquartered in London and now operates in 64 countries and territories.
HSBC tested its U.S. personal loan with existing customers in May 2019 before opening it up to the public in July, says Marcos Meneguzzi, head of cards and unsecured lending at HSBC.
HSBC's personal loan may be a good fit if:
You have a good to excellent credit score (690 and above). A majority of HSBC's existing customers have scores of at least 720, says Meneguzzi. But the bank may accept scores of 680 or below, depending on the applicant's financial condition.

You have experience with credit. More than half of existing HSBC customers who were given early access to personal loans used them to consolidate debt, says Meneguzzi.

You already have an HSBC account. HSBC customers are allowed to borrow higher loan amounts and may receive a lower minimum rate than applicants who are new to HSBC.
Other features to consider with an HSBC personal loan:
First payment date extended: You have 50 days until the first payment is due instead of the typical 30. HSBC wants to give borrowers more time to organize their cash flow right after taking a loan, says Meneguzzi. Also, when you accept the loan, you can choose a monthly payment date.
Customer perks: HSBC customers can get their funds as soon as the same day, while new customers can get funded by the next day. HSBC Premier or Advance customers can borrow higher loan amounts (up to $50,000). However, existing customers have to apply at a branch while new applicants can apply online.
Credit scores: All borrowers receive a free copy of their FICO score in their monthly statement, the bank says.
Loan example: For a borrower with good credit, a $15,000 personal loan with a repayment term of three years at 18.0% APR would carry monthly payments of $542, according to NerdWallet's personal loan calculator.
How to apply for an HSBC loan
New applicants and existing customers can apply online. Loans aren't available in Wisconsin.
Check rates from other lenders
NerdWallet recommends comparing loans to find the best rate, terms and features for you. Click the button below to pre-qualify and receive a personalized rate from multiple lenders that partner with NerdWallet.
Before you shop for a personal loan
Personal Loans Rating Methodology
NerdWallet's ratings for personal loans award points to lenders that offer consumer-friendly features, including: soft credit checks, no fees, transparency of loan rates and terms, flexible payment options, accessible customer service, reporting of payments to credit bureaus, and financial education. We also consider the number of complaints filed with agencies like the Consumer Financial Protection Bureau. This methodology applies only to lenders that cap interest rates at 36%, the maximum rate financial experts and consumer advocates agree is the acceptable limit for a loan to be affordable. NerdWallet does not receive compensation of any sort for our reviews. Read our editorial guidelines.
Find the Best Personal Loan