LendUp Installment and Single-Payment Loans: 2021 Review
LendUp is available to borrowers with bad credit, but its small, short-term loans carry high rates.
Many or all of the products featured here are from our partners who compensate us. This may influence which products we write about and where and how the product appears on a page. However, this does not influence our evaluations. Our opinions are our own. Here is a list of our partners and here's how we make money.
Our Take
The bottom line: LendUp offers loans with high APRs and short repayment terms. Look for cheaper options.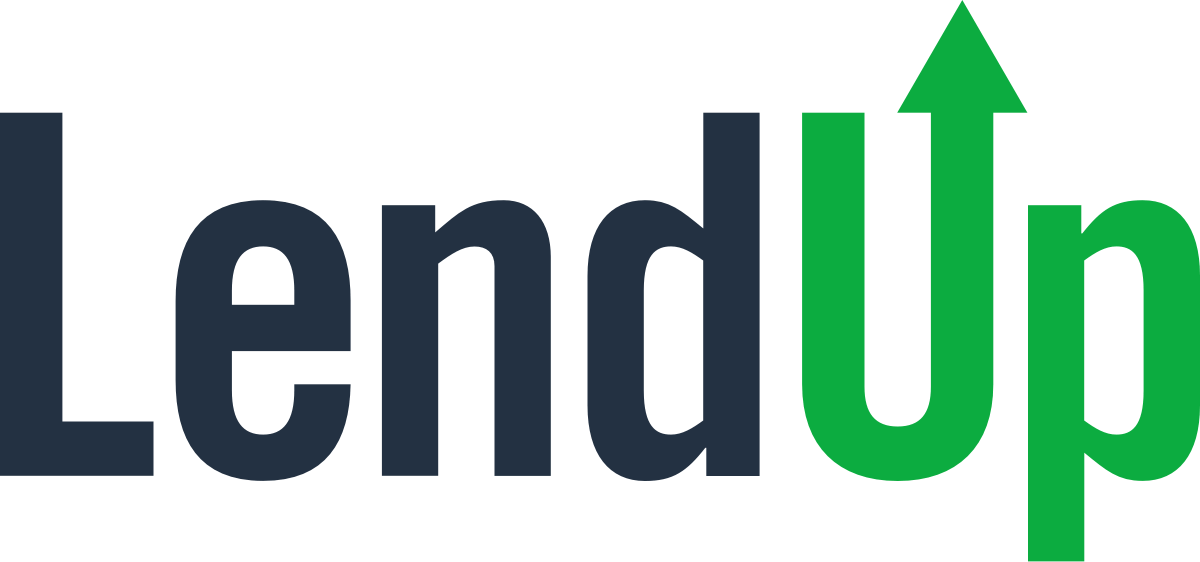 Min. Credit Score
Est. APR
Loan Amount
Pros & Cons
Pros
Funds loans as quickly as the next business day.

Offers online educational resources.
Cons
Offers a product similar to a payday loan.

Installment loan rates are high compared to other installment loans.

Available in a limited number of states.
Compare to Other Lenders
Loan Amount

$300 - $10,000

Loan Amount

$1,500 - $20,000
Get more smart money moves — straight to your inbox
Become a NerdWallet member, and we'll send you tailored articles we think you'll love.
Full Review
When to consider: An absolute last resort in a true emergency. Exhaust all other options first.
LendUp offers two types of loans: a single-payment loan that works similarly to a payday loan and a multi-payment loan, which is a short-term installment loan. The single-payment loan is repaid in full at once, while the installment loan is repaid in equal payments over time.
Both have high annual percentage rates and short repayment terms. The single-payment loan is available in seven states and the installment loan is available in four.
The company markets itself as an alternative to payday loans. A spokesman for the company said some regulators may classify the lender as a payday lender because of the terms, rates and loan amounts it offers. The single-payment loan shares many features with payday loans, and NerdWallet recommends you seek alternatives to such loans.
When NerdWallet initially reviewed LendUp, the company offered loans with APRs below 36% and amounts up to $1,000. The company says the reduced loan amounts and increased rates it now offers are a reaction to the economic downturn caused by the COVID-19 crisis.
NerdWallet doesn't recommend loans with APRs above 36%, which is the maximum rate deemed affordable by financial experts and consumer advocates.
Consumer-friendly features:
Some installment loan payments are reported to the three major credit bureaus.

Option to extend single-payment loan.

Free financial education courses available to customers and non-customers.

Partnerships with free credit counseling services.

Option to reduce your rate on subsequent loans.

Funds loans the business day after a borrower is approved.
Requirements: LendUp does a soft credit pull to review borrowers' financial histories. To get a loan from LendUp, you need:
A bank account that accepts ACH transfers.

Employment or income verification in some states.

To live in one of the states where LendUp operates.
The installment loan has lower rates than the single-payment loan, but the rates are still high, and repayment terms are short for small-dollar loans.
The repayment terms on LendUp's installment loan are capped at four months and borrowers can't get more than $400 at a time.
Borrowers also can't change the repayment terms on an installment loan. The lender recommends borrowers who struggle to repay contact LendUp directly.
States available: This loan is available in California, Louisiana, Missouri and Texas.
Credit reporting: Some installment loans are reported to credit bureaus Equifax, Experian and TransUnion. Payments reported as on-time can help you build credit, but late payments will hurt your credit.
A $300 loan with a 120% APR repaid over two months would cost $345.72. The repayment would be split into two payments of $172.86.
This loan, while less expensive than a LendUp single-payment loan, is an expensive option for a small amount of money. You likely have cheaper alternatives.
LendUp single-payment loans
The LendUp single-payment loan shares many features with payday loans. Terms, rates and amounts on a LendUp single-payment loan vary widely by state; however, the most you can borrow at once is $500, according to the lender's website.
APRs on the loan can range from 150% to 1,250% depending on your state and the repayment term you choose.
You may have an option to repay your loan in seven days, 14 days or a month. In Texas, for example, the only option is 14 days.
Single-payment loan extension: Once a borrower chooses the repayment date, he or she may be able to revise it. Extending a loan's term means interest can accrue over a longer period and can make the loan more expensive in the end.
States available: This loan is available in California, Louisiana, Mississippi, Missouri, Tennessee, Texas and Wisconsin.
Credit reporting: The lender doesn't report on-time or late payments on the single-payment loan to credit bureaus, so your credit score won't be directly affected by the loan.
Single-payment loan example
LendUp assigns a fee to each loan that varies by the amount you borrow. For example, in Tennessee, a $250 loan repaid over 14 days has a fee of $42. That comes out to a 433% APR.
That same loan with a 36% APR would only cost about $3 in interest. Instead of $292, you'd pay $253 at the end of the loan.
In a 2020 lawsuit, the Consumer Financial Protection Bureau alleged that LendUp had issued loans that violated the Military Lending Act beginning in October 2016. The law prevents lenders from issuing loans with annual percentage rates above 36% to active-duty service members and their dependents. According to the lawsuit, LendUp made over 4,000 loans with higher rates to more than 1,200 protected borrowers.
LendUp says it remedied the issue in 2017 and refunded all interest and fees on the loans, adding that it no longer makes loans to active-duty service members.
In 2016, the CFPB and the California Department of Business Oversight ordered the company to pay a total of $6.33 million in refunds and fines for misleading borrowers and violating California installment and payday loan laws.
Among other issues, the CFPB says LendUp promised borrowers that a loan with the company could help improve their credit through on-time payments reported to the three major credit bureaus, but LendUp didn't properly report those payments for at least two years.
The company also failed to disclose some fees in its APR, making the loan look cheaper than it was. LendUp was ordered to refund $1.83 million to more than 50,000 borrowers.
The company has said the issue dates back to its early years as a startup and has since been fixed. The CFPB continues to publish consumer complaints about LendUp's credit reporting.
The LendUp Ladder and how it works
To earn points and move up the LendUp Ladder, you need to make on-time payments and watch financial education videos.
Depending on your state's laws, graduating between loan tiers makes you eligible for lower rates, larger loan amounts and the option to have your payment activity reported to the credit bureaus. LendUp says borrowers typically move up the ladder after taking two or three loans.
Even with rate-reduction incentives, NerdWallet does not recommend long-term, high-rate loans or taking loans on a repeat basis. For some borrowers, such loans can become unaffordable, and you may end up paying more in interest than the original amount you borrowed.
OppLoans offers comparable APRs on an installment loan, but lends higher amounts of money. Like LendUp, OppLoans doesn't use the three major credit bureaus to qualify a borrower for its loan, but it does have a monthly income requirement. This lender reports all payments to Equifax, Experian and TransUnion.
Oportun has lower APRs, with a maximum of 36%, and offers much higher loan amounts. This lender is focused on helping borrowers establish credit, so it doesn't require a credit score, but if you have one it'll be considered on a loan application. Oportun also allows co-signers.
LendUp is not a good idea if you:
Are trying to build credit: A secured credit card, a credit-builder loan or paying off existing debt are faster and cheaper ways to build credit. See ways to build credit. If you don't know your credit score, get a free score on NerdWallet.

Can get cash elsewhere: NerdWallet recommends exhausting cheaper alternatives first, even in an emergency.
Before you take a LendUp loan:
Exhaust all other options: If you can't find an alternative that works for you, see if you can buy time from your creditor, work out a payment plan or face the short-term financial consequences of not paying, such as a late fee.

Compare the cost of taking the loan with the cost of not taking it: Calculate the overall cost of not having funds for your purpose, then weigh that against the typical cost of this loan in your state.

Learn about high-cost loans: Loan options and alternatives can be overwhelming. Knowing the warning signs of predatory lending can help you steer clear of the most harmful products.
If you take a LendUp loan
A LendUp loan should be your last resort. After considering alternatives and weighing the costs, you may decide that taking a LendUp loan is your best option. In that case, do what you can to carve out room in your budget to pay the loan off as quickly as possible. For most people, this loan is too expensive to be a long-term or repeat solution.
Personal Loans Rating Methodology
NerdWallet rates lenders that offer high-interest personal loans separately from other lenders due to the consumer risk associated with these loans. We define high-interest loans as those with rates that exceed 36%, which is the maximum rate financial experts and consumer advocates agree is the acceptable limit for a loan to be affordable. The maximum allowable rating for high-interest lenders that we review is four stars. We award points to lenders that offer loans that minimize harm to consumers through affordability, transparency and practices that prioritize consumers' needs. This includes: checking credit and reporting payments to credit bureaus, monthly payments that don't exceed 5% of a borrower's monthly income, fully amortizing repayments, transparency of loan rates and fees, and accessible customer service and financial education. NerdWallet does not receive compensation for our star ratings. Read our editorial guidelines.
Find the Best Personal Loan