Edly Review: Private Student Loans
Edly offers income-based private student loans to students within two years of graduation.
Many or all of the products featured here are from our partners who compensate us. This may influence which products we write about and where and how the product appears on a page. However, this does not influence our evaluations. Our opinions are our own. Here is a list of our partners and here's how we make money.
Our Take
The bottom line:
Edly offers income-based repayment student loans to students within two years of graduation. The maximum lifetime funding amount is $25,000. That makes Edly a good option if you are close to graduation and would pay less overall than with a standard private student loan or if you can't qualify for a loan with a co-signer.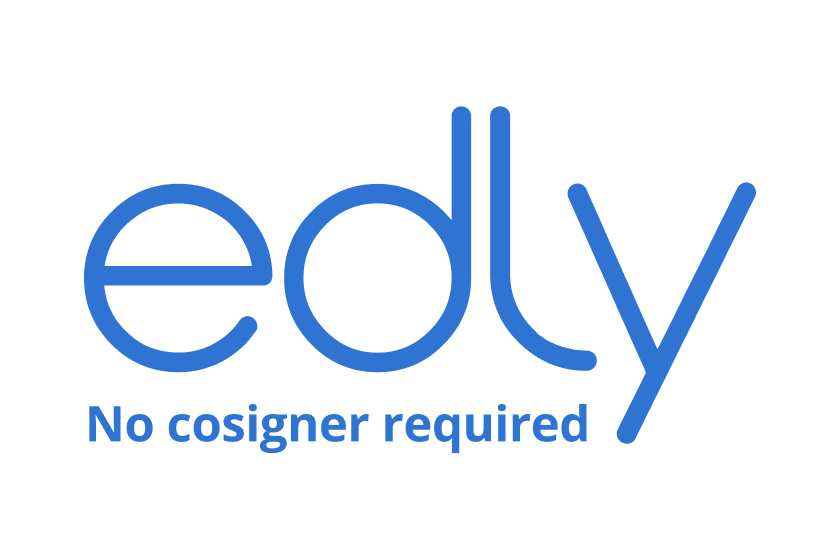 Edly Private Student Loan
Pros & Cons
Pros
No credit history required.

Available to students without a co-signer.

No payment required if borrower's income is less than $30,000 per year.
Cons
Borrowers have to repay 2.25X the borrowed amount if they want to pay off the loan early.

Not available to freshmen and sophomores receiving a four-year degree.

Not available to borrowers in Colorado, Iowa, Maine, Vermont and West Virginia.
Full Review
Since late 2021, Edly, in partnership with FinWise Bank (member FDIC) has offered income-based repayment, or IBR, student loans. Edly private student loans are available to undergraduate juniors and seniors, graduate students and certificate-seekers at more than 1,700 schools.
Edly purchased Avenify, a company offering income share loans for nursing school, in January 2022.
Similar to an income share agreement, or ISA, Edly's IBR loan asks borrowers to agree to pay a percentage of their post-graduation salary or a predetermined length of time to satisfy repayment. Edly's IBR has many protections and disclosures associated with standard private student loan products. They also feature maximum repayment and maximum APR caps, which prevent unpaid balances growing endlessly. Edly says its median offered income-based repayment rate is 6.97%, though it can range from 1.96% to 20%.
You can receive between $5,000 and $25,000 from Edly, but you must be within two years of graduation to qualify. Specifically, borrowers can get $15,000 per academic year and $10,000 for summer sessions. Approved programs include STEM, nursing, education, business, public administration, journalism, homeland security, teaching and public policy. The loan can also be used for community college and select professional certificate programs, like coding bootcamps.
You don't need a co-signer for Edly loans, but you could end up paying way more than you would with a traditional student loan depending on your offer. How much you'll pay depends on the loan's specific terms and your post-graduation income. Compare the potential costs of an Edly loan with other private loan offers to get the best deal possible. Edly says it aims to release a new loan product for borrowers with co-signers in June 2023.
Exhaust federal loans before turning to any alternative funding option, especially if you plan to participate in a loan forgiveness program such as Public Service Loan Forgiveness. Federal student loans don't require a co-signer, either.
Say you plan to become a registered nurse and earn $83,000, the average salary for RNs in 2021. If you took out a $20,000 Edly student loan with an income-based repayment rate of 5.8%, you would repay $24,070 over five years (assuming annual salary increases of 2%). That would be similar to repaying a loan with a 4% interest rate, which is lower than many private lenders offer.
But if your income share were 7.5%, you would repay $31,125 over that same period — the equivalent of a student loan with an interest rate of 11.13%.
No matter your income-based repayment percentage, you won't pay more than 2.25 times what you borrowed. So on a $20,000 loan, your repayment can be as high as $45,000.
However, if you earn less than $30,000 a year, you won't have to make payments at all. Any months you aren't required to make payments still count toward the cap repayment period — the maximum period you can be responsible for the loan — of 120 months (10 years). If you are making payments, the term is 60 or 84 months. If an Edly loan is not repaid after 120 months, the remaining balance is canceled with no further repayment obligation.
If you want to repay an Edly loan early, you will have to pay up to the repayment cap, which is 2.25 times the borrowed amount. If your goal is to repay the debt early, consider other private student loans.
Edly Income-based Repayment Loans at a glance
Median income share of 6.97%.

Payments aren't due if you earn less than $30,000.

Total payments are capped at 2.25 times the amount borrowed.

Two repayment terms: 5 or 7 years.

No maximum length of time for hardship forbearances.
More options to repay student loan early.

Offer product to students in more states.
Estimate the cost of an income share agreement
Edly income-based repayment loan details
How to apply for an Edly income share agreement
Visit Edly's website to apply. Before taking out an Edly ISA or any other type of private student debt, exhaust your federal student loan options first.
Compare your projected costs under Edly's IBR loan with other private student loan options to ensure you get the best deal possible. In addition to how much you'll repay, look at lenders' repayment alternatives and the flexibility they offer to borrowers who struggle to make payments.
Student loan ratings methodology
Our survey of more than 29 banks, credit unions and online lenders offering student loans and student loan refinancing includes the top 10 lenders by market share and top 10 lenders by online search volume, as well as lenders that serve specialty or nontraditional markets.
We consider 40 features and data points for each financial institution. Depending on the category, these include the availability of biweekly payments through autopay, minimum credit score and income requirement disclosures, availability to borrowers in all states, extended grace periods and in-house customer service.
The stars represent ratings from poor (one star) to excellent (five stars). Ratings are rounded to the nearest half-star.