Use your purchasing power for
good
When you make smart, socially conscious financial decisions, you can reach your goals while affirming your values. Read on for socially responsible investing and banking resources — including articles, videos, and podcasts — created by our Nerds.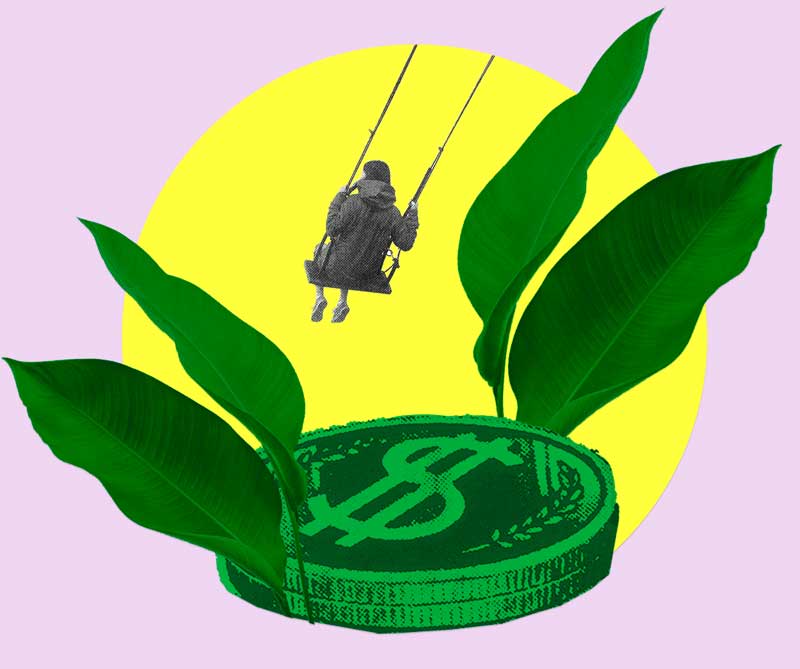 Build your portfolio — and a brighter future
Investing in socially conscious companies isn't just good for the world — it can be good for your portfolio, too.
Check out these popular articles on meeting your investment goals while powering positive change.
Socially conscious banking is smart banking
With the right strategy, you can find a bank or lender that aligns with your practical needs and your personal values. Read these trending articles to learn more.
Ready to give back — and get ahead?
These additional resources can help you plan your next financial decision.
Socially responsible investing and banking, simplified — thanks to our money Nerds.
Generational Wealth and How You Can Close The Gap With Investing
What Is Ethical Investing and How Do You Do It?
Socially Conscious Money Moves When You Can't Donate
ESG is Changing Investing
Eco-Friendly Credit Cards Explained
Bank Deposits Can Help Your Community and the World
NerdWallet's Sean Pyles and Liz Weston discuss wealth inequality, ESG investing, and more on our weekly podcast.
Smart Money Podcast: Taking On the Racial Wealth Gap
Smart Money Podcast: Combating Inflation, and Saving for Retirement Amid Climate Change
Want to explore socially responsible finance beyond investing and banking? We've got you covered.