What Is Sustainable Investing?
Sustainable investing doesn't need to be complicated: Funds, stocks and robo-advisors make it easy.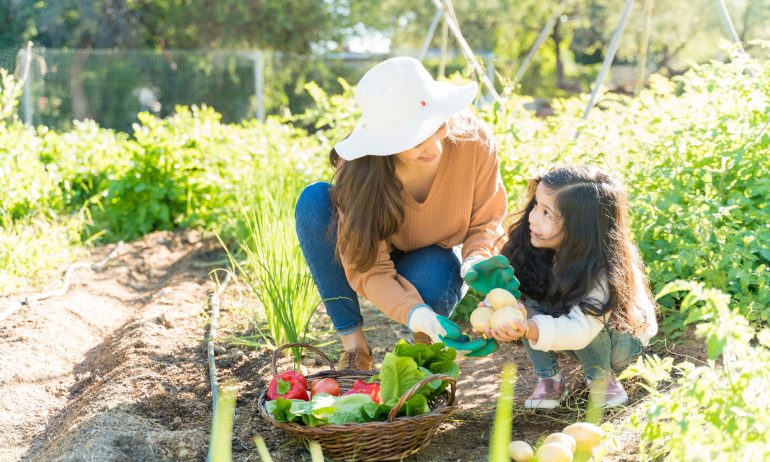 Many or all of the products featured here are from our partners who compensate us. This influences which products we write about and where and how the product appears on a page. However, this does not influence our evaluations. Our opinions are our own. Here is a list of our partners and here's how we make money.
---
The investing information provided on this page is for educational purposes only. NerdWallet, Inc. does not offer advisory or brokerage services, nor does it recommend or advise investors to buy or sell particular stocks, securities or other investments.
Sustainable investing is an investment strategy that considers environmental and social impact in addition to financial returns.

Sustainable investing often utilizes ESG criteria to grade investments.

Sustainable investing has become more popular and less expensive.
Investing in a greener planet and more equitable society sounds good on paper, but what does it mean in practice? Historically, adding sustainable investments to your portfolio was no easy task: Fees were high, funds were few and far between, and 401(k)s didn't offer them. Now, fees have dropped and there are more sustainable funds than ever.
Sustainable investing definition
Sustainable investing considers a company or investment's impact on the environment and society in addition to financial returns. Sustainable investing often uses environmental, social and governance (ESG) criteria when evaluating an investment. Sustainable investing often includes green energy investments, such as wind or solar.
What is a sustainable investing strategy?
A sustainable investing strategy is any method of investing that considers an investment's impact in addition to its financial return. Sustainable investing strategies can really vary: For one person, it may mean investing a set amount of money at a certain cadence (such as monthly) into an ESG fund. For another, it could mean researching every company they plan on investing in to ensure those companies' missions align with the investor's values.
Why is sustainable investing important?
While no investment's success is guaranteed, the performance of sustainable funds has often been similar to the performance of traditional funds, and some research has shown that sustainable funds may perform better.
Sustainable funds may offer investors less downside risk than traditional funds, even in crashing markets. According to Morningstar data, 24 out of 26 ESG index funds (funds that consider environmental, social and governance factors) outperformed comparable conventional funds during the first quarter of 2020, just as the market was dipping due to the COVID-19 pandemic.
What is the difference between sustainable investing, ESG investing and impact investing?
Not much. Sustainable investing goes by many names, including ethical investing, socially responsible investing, green investing, impact investing and ESG investing. Most of these are general terms that mean the same thing: an investment strategy that factors in positive impact in addition to financial returns.
How each strategy achieves that goal can vary. Some "sustainable" portfolios only include positive-impact investments, while others simply exclude negative-impact investments. Still others use both inclusionary and exclusionary methods. The various names (socially responsible, sustainable, impact) are often used interchangeably, without much consensus on which are exclusive, which are inclusive and which are both. That's why it's important to understand a fund or advisor's methodology for choosing particular investments: Some may simply exclude investments in tobacco and firearm companies and call that portfolio "sustainable" or "socially responsible" — without actually including any "sustainable" assets.
The one exception is ESG investing. ESG is a system for how to measure the sustainability of an investment in three specific categories: environmental, social and governance. Often, "socially responsible investments" are judged using an ESG-based grading system. For example, if you're creating an impact portfolio with a social justice focus, you may look for investments that receive a high score in the "S" category.
Advertisement
Fees 

$0

per trade for online U.S. stocks and ETFs

Fees 

$0

per trade. Other fees apply.

Promotion 

None

no promotion available at this time

Promotion 

None

no promotion available at this time

Promotion 

Get up to $600 or more

when you open and fund an E*TRADE account
Sustainable investing in the news
Previous legislation has made it difficult for sustainable funds to be included in workplace retirement plans, but the Biden administration has announced that it won't enforce a previous ruling that largely excluded ESG funds from 401(k)s.
Aron Szapiro, head of policy research for investment advice company Morningstar, thinks access to ESG funds in employer plans is a good step.
"I don't think there's much of an argument to be made for restricting these funds," Szapiro says.
Plan participants seem to agree: According to a 2021 survey by investment management firm Schroders, when participants know their defined contribution plan offers ESG options, 9 out of 10 say they invest in them.
Support the social and environmental initiatives you believe in, all while building your portfolio.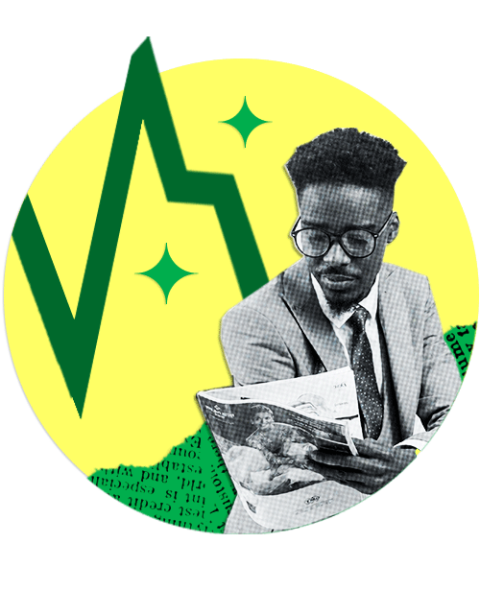 Best sustainable investments
Considering the wheels of legislation and bureaucracy turn slowly, it may be a while before sustainable investments are routinely available within workplace retirement plans. If you're eager to get into sustainable investing, here are some ways to do it now.
ESG funds are mutual funds that are graded using ESG principles. ESG funds invest in companies with business practices that allow them to have a sustainable and societal impact in the world. Some ESG funds are broadly focused, while others are fairly specific. For example, the SPDR S&P 500 Fossil Fuel Reserves Free ETF allows investors to invest in companies that don't own fossil fuel reserves.
» Easy, sustainable and diversified. Explore ESG funds
And according to Marguerita Cheng, a certified financial planner, chartered SRI (sustainable, responsible and impact investments) counselor and CEO of Blue Ocean Global Wealth in Gaithersburg, Maryland, sustainable investors can really tailor their portfolios to their values.
"What may be socially responsible for one person may not be for another, because this is very personal. So people have the ability to focus on issues near and dear to their heart, whether that's gender equality, companies that provide domestic benefits, that champion LGBTQ communities or that support Black Lives Matter."
Cheng also points out that ESG ETFs, or exchange-traded funds, have become more popular, since they make sustainable investing more accessible and affordable than other types of mutual funds. ETFs can be traded on an exchange like a stock, but offer the diversification of a mutual fund.
Individual stocks are typically riskier than funds since they don't have the diversification of holding multiple companies, but they do let you have full control over which companies you're investing in. For example, you can find renewable energy stocks if you're passionate about green energy, or invest in companies with a diverse set of board members.
When you're considering adding a stock to your portfolio, you'll want to look at more than just its performance. Think about what the company does or makes and how that could impact the environment and local communities. Look up its ESG score and check out its employee reviews on a third-party site such as Glassdoor.
3. Robo-advisors that offer sustainable investments
If picking and choosing your own investments isn't your idea of a good time, don't worry — you don't have to. Robo-advisors use computer algorithms to build and manage an investment portfolio based on your timeline, risk tolerance and other personal factors. Robo-advisors often charge a fee that's a fraction of the cost of working with a traditional financial advisor. And more robo-advisors than ever now offer automated sustainable investment portfolios for no additional charge.
These portfolios go by many names, such as impact portfolios or socially responsible portfolios. But no matter what they're called, almost all of them are made with ESG funds and exchange-traded funds.
Here are some robo-advisors that offer socially responsible portfolios:
Betterment: Provides three impact portfolios to choose from: Broad Impact, Climate Impact and Social Impact.

Wealthfront: Offers a pre-made socially responsible portfolio. You can customize any portfolio with socially responsible ETFs.

Merrill Edge Guided Investing: Clients can invest in an ESG portfolio and request restrictions on certain ETFs.
Make an impact with your sustainable investments
If you invest in sustainable funds or stocks, you may be able to help the companies you've invested in make decisions by exercising your proxy vote. As a shareholder, you have the ability to vote on certain issues at shareholder meetings.
Voting your proxy can have a significant impact on a company's decisions. According to Cheng, palm oil is one such example. "People always use palm oil, it's everywhere, but because of shareholder advocacy and proxy voting, investors were able to make sure there was less deforestation [linked to the palm oil industry] in Southeast Asia. They could see the impact that they were having — that there was less pollution and fewer greenhouse gases."
As an investor, you can also request an impact report that will detail the effect your investment has had on the real world.
» Learn more: What are ETFs?
Frequently asked questions
What can sustainable investing accomplish?
Is sustainable investing an asset class?
Neither the author nor editor held positions in the aforementioned investments at the time of publication.
Track your net worth and use our Nerdy tools to learn about how to save more for retirement.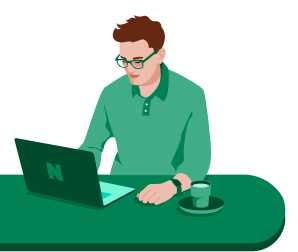 Get more smart money moves – straight to your inbox
Sign up and we'll send you Nerdy articles about the money topics that matter most to you along with other ways to help you get more from your money.