The Best Budget Apps for 2024
These budget apps vary in their scope, methods and features — but they all rank high among users.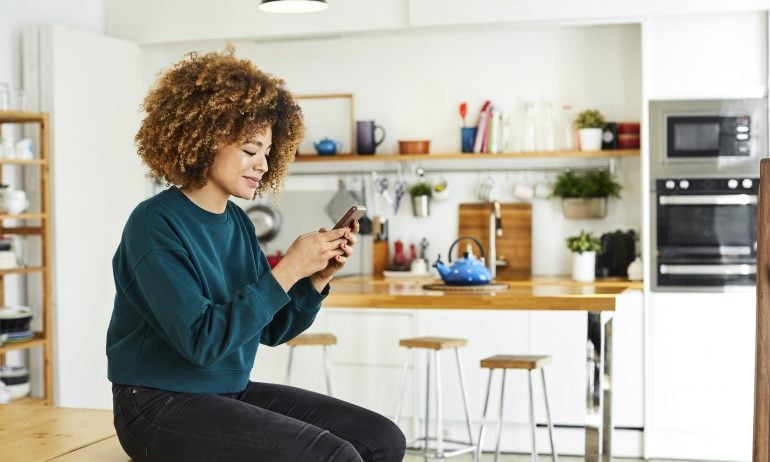 Many or all of the products featured here are from our partners who compensate us. This influences which products we write about and where and how the product appears on a page. However, this does not influence our evaluations. Our opinions are our own. Here is a list of our partners and here's how we make money.
Basic budget apps typically connect with your financial accounts, track spending and categorize expenses so you can see where your money is going. But many apps do much more than that.
First, a few notes: Mint, a popular choice, will be shut down by owner Intuit as of Jan. 1, 2024, so it's not included here. And although NerdWallet's free app includes budgeting features (see a comparison of NerdWallet vs. Mint), we chose not to include ourselves in the list in order to present an unbiased view. (If you'd like to see what others are saying, check out this review in The Wall Street Journal.)
YNAB, for hands-on zero-based budgeting
Why we recommend it: This app is designed so that users plan ahead for their financial decisions, rather than track past transactions. YNAB follows the zero-based budgeting system, which has you make a plan for every dollar you earn.
As soon as you get paid, you tell YNAB how much of your income should go toward various categories, including spending, savings and debt. The idea is that you become more intentional with your money when you're prompted to actively decide what to do with it.
With all this decision making, YNAB is about as hands-on as you can get. To help users trek up that learning curve, YNAB's website offers many educational resources describing exactly how to budget and use the app.
YNAB allows you to link your checking and savings accounts, as well as credit cards and loans. The app works on the phone, desktop, iPad, Apple Watch and Alexa.
Why you may want to think twice: You have to be committed to keep up with YNAB. By design, it works best for users who want to get hands-on while planning for their money. Also, its price is high compared to the other apps on our list.
Cost: Pay either $14.99 per month or $99 per year, although you can try it out in a free 34-day trial. College students can use YNAB for free for a year.
Goodbudget, for hands-on envelope budgeting
Why we recommend it: Goodbudget is more about planning for your finances than tracking previous transactions. This app is based on the envelope budgeting system, in which you portion out your monthly income toward specific spending categories (called envelopes).
This app doesn't connect your bank accounts. You manually add account balances (that you can pull from your bank's website), as well as cash amounts, debts and income. Then you assign money to envelopes.
You can access the app from your phone and the web. You'll also find many helpful articles and videos that help you use the app.
Goodbudget offers a free version that allows one account, two devices and limited envelopes. Its paid version, Goodbudget Plus, allows unlimited envelopes and accounts, up to five devices and other perks.
Why you may want to think twice: Because you can't sync financial accounts, you must enter every expense. If you're not up for that work, the app probably won't be effective.
Cost: Goodbudget is free. Goodbudget Plus is $8 per month or $70 per year.
Before you build a budget
NerdWallet breaks down your spending and shows you ways to save.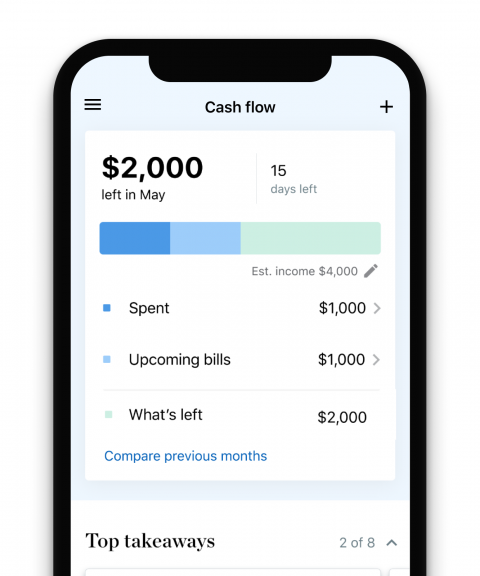 EveryDollar, for simple zero-based budgeting
Why we recommend it: This apps offers a zero-based budgeting framework that's simpler (and perhaps easier to manage) than YNAB.
Let's start with the straightforward free version of EveryDollar. You don't sync accounts, but rather manually enter incoming and outgoing money throughout the month. You also categorize line items in your budget and set reminders for bill payments.
The premium, paid version of EveryDollar includes those features but also allows you to connect with your bank account. Your transactions automatically appear in the app, which also provides custom reports and recommendations based on your habits. You can also connect your saving and investing accounts.
Why you may want to think twice: The free version of EveryDollar is pretty bare-bones, and the premium version is pretty pricey. Also, the app's website offers few resources to help you understand how to use the app before signing up for a trial. Over the past couple of years, its overall rating on Google Play has fallen from 4 to 3.3.
Cost: The basic version of EveryDollar is free. You can try the premium version for free for 14 days. After the trial, you can pay $79.99 a year or $17.99 a month.
Empower Personal Dashboard, for tracking wealth and spending
Why we recommend it: Empower Personal Dashboard, formerly Personal Capital, is primarily an investment tool, but its free app includes features helpful for budgeters looking to track their spending.
You can connect and monitor checking, savings and credit card accounts, as well as IRAs, 401(k)s, mortgages and loans. The app provides a spending snapshot by listing recent transactions by category. You can customize those categories and see the percentage of total monthly spending each category represents.
Empower also serves up a net worth and portfolio tracker. The app can be accessed through both phone and desktop.
Why you may want to think twice: If your goal is to plan out your spending and saving, you may want to go another route. This app's budgeting features helped it make the list, but its investment tools are what make it unique. Other apps have more in-the-weeds budgeting capabilities.
Another app worth checking out is Copilot (iOS only). That app tracks investments, in addition to tracking and categorizing expenses.
PocketGuard, for a simplified budgeting snapshot
Why we recommend it: PocketGuard's catalog of features isn't the most robust on our list, but that's part of why we like it. The app is big on simplifying.
You can connect your bank accounts, credit cards, loans and investments and track bills. With that intel, the app shows how much you have left to spend after setting aside funds for necessities, bills and goals.
PocketGuard also tracks your net worth and gives you the option to not link your accounts and instead track your finances manually. The paid version, PocketGuard Plus, offers a debt payoff plan, the option to export your transactions and other features.
Why you may want to think twice: This app does a lot of work for you. That's good for a mostly hands-off experience, but less so if you want to plan for your money. Also, user reviews in Google Play have declined in the past year from 4.4 to 3.7.
Cost: Basic PocketGuard is free. PocketGuard Plus is $7.99 per month, $34.99 per year or $79.99 for a lifetime purchase.
How's your financial health?
Check how you're doing on the key elements of personal finance, and learn ways to build your score.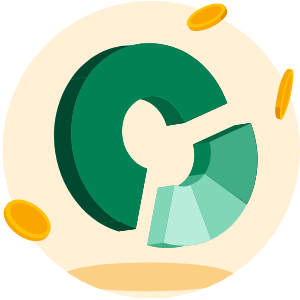 Honeydue, for budgeting with a partner
Why we recommend it: Honeydue is designed so you and your partner can view both your financial pictures in one app. Both partners can sync bank accounts, credit cards, loans and investments. (Although you can choose how much you share with your significant other.)
The free budget app automatically categorizes expenses, but you're also able to create custom categories. Together, you can set up monthly limits on each of these categories, and Honeydue will alert you when you or your partner is nearing them.
Honeydue also sends reminders for upcoming bills and lets you chat and send emojis.
Why you may want to think twice: Like a few other apps on our list, Honeydue leans more toward reflecting and learning about past transactions, rather than planning ahead for expenses. It's also lost ground on Google Play ratings, dropping to 3.3 from 4.1 two years ago.
Budgeting resources from NerdWallet
The free NerdWallet app lets you track your cash flow, including how your spending fits into the 50/30/20 budget guidelines. You can also see your net worth and debt, and monitor your credit score.
We also offer other free options you can try:
Methodology to identify the best budget apps
To come up with the list above, we looked for apps that allowed users to do the following:
Sync several types of financial accounts (and opt out of syncing).

Plan ahead for financial decisions versus simply tracking past transactions.

See their expenses categorized in order to understand spending patterns.

Track bills and receive alerts for upcoming due dates.

Share financial information with partners.

Access the app via both the mobile app and desktop.
We also also looked for nice-to-have features, such as showing credit score and net worth, as well as investment trackers and detailed help guides. And we noted apps that were free or relatively inexpensive.
The experiences of real users matter, too. So we read reviews of the apps in the iOS App Store and Google Play, noting complaints and kudos. We only included apps that received at least 4.5 stars out of 5 in the iOS App Store or at least 3 out of 5 on Google Play, as well as at least 1,000 reviews. Those ratings were checked and updated on Nov. 2, 2023.

Find and move all your old 401(k)s — for free.
401(k)s left behind often get lost, forgotten, or depleted by high fees. Capitalize will move them into one IRA you control.