Goodbudget Review: A Hands-On Digital Envelope System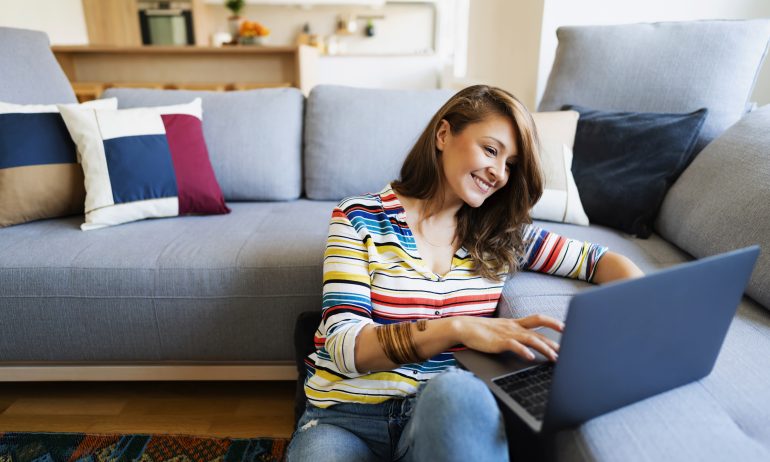 Many or all of the products featured here are from our partners who compensate us. This influences which products we write about and where and how the product appears on a page. However, this does not influence our evaluations. Our opinions are our own. Here is a list of our partners and here's how we make money.
There are many ways to approach building a budget. One traditional method, known as the envelope system, involves physically dividing your cash into separate envelopes for expenses like groceries and your cell phone bill.
Goodbudget is a virtual — and less risky — way to do this. This website and mobile app let you specify how you want to spend or save your funds. The basic free membership is an effective way for rookies to control and track their finances, but folks with expansive budgets might want to upgrade to the paid membership.
Goodbudget is a budgeting service that helps you log and allocate your finances. You can access it via your web browser or download the free app on iOS and Android devices from the App Store and Google Play store. You just need an email address and password to sign up. Your account syncs between the app and website, so you can easily manage your budget at home or on the go.
Goodbudget puts a modern twist on the old envelope tactic. The idea is to divvy up your money into digital "envelopes," or categories based on wants and needs. For example, you set aside $100 in one envelope each month to use for eating out and $150 in another envelope for gas. You can choose from pre-labeled envelopes or create your own.
Most envelopes are for your frequent expenses like rent, groceries and entertainment. Goodbudget also offers envelopes specific to annual expenses, such as holiday shopping or property taxes, as well as envelopes for goals, like saving for a new car.
Start by creating your envelopes, then manually inputting your income, cash amounts, debts and balances from each of your financial accounts. (Check the websites of your financial institutions to find up-to-date balances.) With all that information, you'll decide how much money should be dedicated to each envelope.
Every time you spend or receive money, log it in your Goodbudget account and see how that affects your budget. For example, say you allot $200 per month to your groceries envelope. You make a trip to the grocery store and spend $50 on food. Afterward, you would input the store name and the amount you spent, and select your groceries envelope. That $50 would be taken out of the envelope, and you'd have $150 left to spend on groceries for the month.
Each envelope's balance is represented by a colorful bar on your home screen that adjusts to reflect your activity. Green means you have money left in the envelope; red indicates you've gone over budget.
Unlike many other budget apps, Goodbudget doesn't sync with your bank account and track transactions for you. So that $50 grocery bill wouldn't be automatically logged in the app. However, you can view the transactions you manually logged and compare them to those in your bank statement. You would first download a recent history of transactions from your bank's website and upload that file to Goodbudget. The app would then spit out a list of the transactions from the bank document and try to match them to those you had manually logged. This feature can help you spot expenses you had forgotten to record, as well as errors, like if that grocery bill was actually $60.
In the next section, you'll learn the difference between Goodbudget's free and paid versions. But both versions let you do a lot, like edit your budget as needed and transfer money between envelopes. You can also schedule future transactions and set email notifications for them. So, for example, you could schedule your mortgage payments and have Goodbudget remind you of that transaction a couple of days before it happens.
There are two Goodbudget plans: a free plan and a paid Plus plan that costs $7 per month or $60 per year. Here are the other main differences:
Accounts. The free version allows only one financial account, and the Plus version allows unlimited accounts. So those who want to monitor their spending from checking or savings accounts, as well as from a credit card, can do so only if they pay for the Plus plan.

Devices. With the free version, you can access Goodbudget from up to two devices, while the Plus plan allows five devices.

Envelopes. Users of the free version can use up to 10 regular envelopes and 10 envelopes specifically for goals and annual expenses. Plus subscribers have unlimited envelopes of both kinds.

History. For free users, Goodbudget stores a year's worth of transaction history. Plus subscribers get seven years tracked.

Support. Plus members get priority email support.
Before you build a budget
NerdWallet breaks down your spending and shows you ways to save.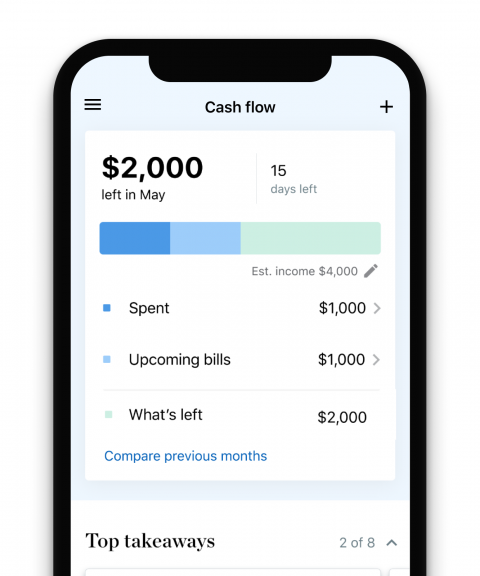 Users say Goodbudget is easy to use for the most part, according to reviews posted in the App Store and Google Play store. But some users point out that there's a learning curve, and we also had to poke around a bit to get familiar with the service. We recommend consulting the user guides and instructional videos on the Goodbudget website before you get started.
Goodbudget helps put your spending in perspective because it lets you break down your budget by expense and view personalized reports. Also, you can play around with your envelopes, adjusting allowances as you see fit.
The ability to access the same Goodbudget account from multiple devices is useful for partners who want to share their activity. (Note that there are also a few specialty budget apps for couples.)
The free version isn't a realistic option for everyone. Some users find it doesn't include enough envelopes and dislike that it restricts them to one financial account. Of course, the paid plan lifts these restrictions, but paying for a budgeting service may seem counterproductive.
Also, entering purchases takes time and diligence; even if you import files from your bank account, you still have to categorize each transaction manually.
Goodbudget seems to be an effective budgeting tool for many people — as of this writing, it has 4.7 stars out of 5 in the App Store — but it's also high-maintenance. It doesn't automatically sync with your bank accounts or credit cards, which means you have to manually enter all of your transactions to stay up to date. It's a helpful tool for beginners looking for a hands-on approach to budgeting.
The free version of the app is limiting and might be too basic for most users. The Plus version will provide a more accurate, all-encompassing picture of your finances. But paying to use a budgeting tool may not be the best option for those trying to watch their spending.
Other tools to help you budget