What is an IRA? Guide to Individual Retirement Accounts
An individual retirement account offers valuable tax benefits for retirement savers. Here's how IRAs work.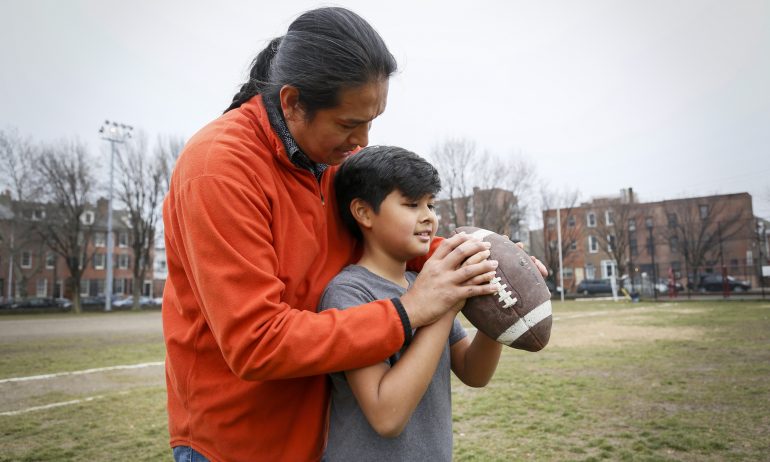 Many or all of the products featured here are from our partners who compensate us. This may influence which products we write about and where and how the product appears on a page. However, this does not influence our evaluations. Our opinions are our own. Here is a list of our partners and here's how we make money.
---
The investing information provided on this page is for educational purposes only. NerdWallet does not offer advisory or brokerage services, nor does it recommend or advise investors to buy or sell particular stocks or securities.
An individual retirement account (IRA) is a tax-advantaged investment account that helps you save for retirement. There are four popular types of IRAs — traditional, Roth, SEP and SIMPLE — and all offer tax benefits that reward you for saving. You can open an IRA at banks, robo-advisors and brokers, and your contributions may be tax-deductible, or withdrawals may be tax-free.
Some people might hear IRA and think Irish Republican Army, that's not what we're talking about here. We're describing the retirement accounts the IRS officially calls .
Investing in an IRA allows your money to grow and compound, says certified financial planner Matt Aaron, founder of Washington, D.C.-based Lux Wealth Planning, an affiliate of Northwestern Mutual. You can invest in stocks, bonds and other assets. How your account balance grows over time depends on how you invest and how much you contribute to the IRA. (See for simple investment strategies.)
"You have to always take into consideration your financial situation and risk tolerance, but anybody who doesn't need the money in the next five years, should be more equity-oriented," Aaron says. That means investing in stocks and having an IRA.
"That's the way you outperform ," he says.
IRAs have annual contribution limits. Generally, you (or your spouse) must have earned income to contribute to an IRA. There are withdrawal rules. You may face a 10% penalty and a tax bill if you withdraw money before age 59 1/2, unless you qualify for an exception.
» Are you on track for retirement? Check our
"The main benefit of an IRA is your ability to have more investment options and choices," says Aaron, the certified financial planner.
A or may not provide enough retirement income. Putting the maximum contribution amount in an IRA can help you prepare for retirement, save on taxes and access investment options your workplace retirement plan might not offer.
"There is a lot more flexibility in what you can do," Aaron says.
And, Aaron says, you can use your IRA money on other things, such as a first-time home purchase, college, or a qualifying disability.
There are four popular types of IRAs: traditional, Roth, SEP and SIMPLE. Here's an overview:
Contributions to traditional IRAs are often tax-deductible. For example, contributing $6,000 to a traditional IRA could reduce the amount of your taxable income by $6,000. However, withdrawals from traditional IRAs in retirement are taxable as ordinary income. The contribution limit for traditional IRAs in 2020 and 2021 is $6,000 per year. People 50 and older can contribute up to $7,000 per year.
If you're married and you or your spouse has a retirement plan at work, the amount of your traditional IRA contribution that you can deduct is reduced, or eliminated altogether, once you hit a certain income. You can still make contributions, but they won't be tax-deductible. If you and your spouse don't have retirement plans at work, then you can deduct your IRA contribution no matter how much your income.
How much of your traditional IRA contributions can you deduct from your taxes? These income limits apply only if you (or your spouse) have a retirement plan at work.
Generally, you can take distributions from a traditional IRA starting at age 59 1/2. If you take money out before then, you may have to pay a 10% penalty (there are some exceptions). You must start taking required minimum distributions when you reach age 70 1/2 or 72, depending on your birthday.
Contributions to Roth IRAs are not tax-deductible, but withdrawals from Roth IRAs are tax-free and there are no taxes on investment gains. It's an attractive option for investors who have a long time before they retire, Aaron says.
"The question is, do you want to pay your taxes now or later? For me, I'd rather pay taxes now," he says.
He thinks of a Roth IRA as paying taxes on the seed vs. paying taxes on the harvest.
"I don't have the magic ball and I can never say I know what's going to happen in the future, but if taxes go up, and you're taking that money out in the future, you get to potentially minimize the taxes you pay."
In 2021, the annual contribution limit is $6,000 ($7,000 if 50 or older) for modified adjusted gross incomes below $140,000 (single filers) or $208,000 (married filing jointly).
Generally, SEP IRAs are IRAs for self-employed people or small-business owners with few or no employees. Similar to traditional IRAs, the contributions are tax-deductible. Investments grow tax-deferred until retirement when distributions are taxed as income.
In 2021, contributions are limited to 25% of compensation or $58,000, whichever is less. In 2020 the limit was 25% of compensation or $57,000. There's no catch-up contribution at age 50+ for SEP IRAs, and SEP IRAs require minimum distributions beginning at age 72. SEP IRAs require proportional contributions for each eligible employee if business owners contribute for themselves.
SIMPLE IRAs (Savings Incentive Match Plan for Employees Individual Retirement Accounts) are for small businesses with fewer than 100 employees. Similar to traditional IRAs, the contributions are tax-deductible. Investments grow tax-deferred until retirement when distributions are taxed as income. Employee contribution limits for a SIMPLE IRA in 2021 are $13,500 per year for those under age 50. People age 50 and older can make an additional $3,000 catch-up contribution. Employer contributions are mandatory.
You can. You can get the full employer match on your 401(k), and open an IRA to boost your retirement savings.
If you don't get an employer match, if you plan to max out your 401(k), or if your 401(k) has narrow investment options or high fees, it might be a good idea to invest primarily in an IRA.
The big difference between an IRA and a 401(k) is that employers offer 401(k)s, while you would open an IRA yourself through a broker or bank. As Aaron noted, IRAs typically offer more investment options; 401(k)s allow higher annual contributions.
If you have an old 401(k), you can also move that money into a . A benefit of a rollover IRA is that when done correctly, the money keeps its tax-deferred status and doesn't trigger taxes or early withdrawal penalties.
Two popular ways to get an IRA are through brokers and robo-advisors.
See our guide to  for more information on moving money into your account.
NerdWallet editor Pamela de la Fuente contributed to this report.