15-year fixed refinance rates
Find and compare the best 15-year fixed refinance rates from lenders in your area.
Refine results
NerdWallet reviewed lenders:
Based on your ZIP code, credit score, loan amount, and other criteria.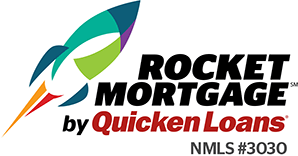 Personalized rate in minutes, locked in with a simple and fast online application.
Quick custom rates, apply online.

Top mortgage lender with an all-digital lending platform.
Top lender, all-digital platform.
Mortgage rate trends (APR)
NerdWallet's mortgage rate insight
The average rate on a 30-year fixed-rate mortgage fell three basis points, the rate for the 15-year fixed was unchanged and the rate for the 5/1 ARM rose one basis point, according to a NerdWallet survey of daily mortgage rates published Friday by national lenders. A basis point is one one-hundredth of one percent. The average rate on the 30-year fixed is 13 basis points lower than a week ago.
Mortgage rates today (APR)
Loan type
Average
rate
Change
1 day
Change
1 year
30-year fixed
4.73%
15-year fixed
4.28%
5/1 ARM
4.8%
Data source: NerdWallet Mortgage Rate Index
15-Year Fixed Refinance Rates
Looking for a long-term mortgage with an unchanging rate for the life of the loan? NerdWallet's mortgage rate tool can help you find competitive 15-year fixed mortgage rates for your refinance. Just enter some information about the type of loan you're looking for (without dishing on personal details), and you'll get a customized rate quote in minutes.
What is a 15-year fixed-rate mortgage?
A 15-year fixed-rate mortgage maintains the same interest rate and monthly payment over the 15-year loan period. The 15 year fixed-rate mortgage allows the borrower to pay off the mortgage faster and typically has a low interest rate. But monthly payments are usually higher than with other mortgages.
When should you consider a 15-year fixed-rate mortgage?
The main draws of 15-year fixed-rate loans are their lower interest rates and the fact that they'll be paid off more quickly. Like any fixed-rate loan, they also offer stability; the monthly payment won't change no matter what happens to inflation or market interest rates.
But the monthly payment will be much higher than that of a 30-year loan for the same property due to the shorter term, and that will make it harder to qualify for the loan.
Learn more about 15-Year fixed-rate loans:
Check out our other mortgage and refinance tools