Best of
11 Best Lenders for FHA Loans in April 2020
At NerdWallet, we strive to help you make financial decisions with confidence. To do this, many or all of the products featured here are from our partners. However, this doesn't influence our evaluations. Our opinions are our own.
FHA loans in 2020 offer several benefits including low rates and low down payments. If you're interested in an FHA loan, we'll help you choose the right lender for you. Compare some of the best FHA lenders across several categories.
Summary of Best Lenders for FHA Loans in April 2020
| Lender | Best For | Minimum Credit Score | Minimum Down Payment | Learn More |
| --- | --- | --- | --- | --- |
| Quicken Loans | customer service | 620 | 3% | |
| Rocket Mortgage | online experience | 620 | 3% | |
| Fairway Independent Mortgage | FHA overall | N/A | 3% | |
| New American Funding | nontraditional credit histories | 620 | 3% | Read review |
| Vylla | nontraditional credit histories | 620 | 3% | Read review |
| PrimeLending | FHA refinance | 620 | 3% | Read review |
| Guild Mortgage | online experience | 620 | 3% | Read review |
| Citibank | first-time home buyers | N/A | 3% | Read review |
| Flagstar | first-time home buyers | 620 | 3% | Read review |
| Navy Federal | low down payment | N/A | 0% | Read review |
| Bank of America | low down payment | 620 | 3% | Read review |
Quicken Loans: NMLS#3030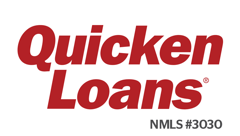 Rocket Mortgage: NMLS#3030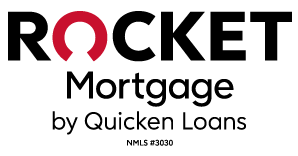 Fairway Independent Mortgage: NMLS#2289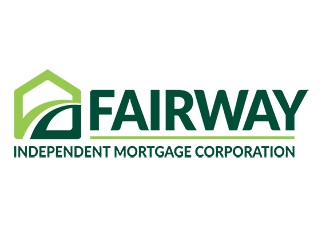 New American Funding: NMLS#6606
PrimeLending: NMLS#13649

Guild Mortgage: NMLS#3274
Citibank: NMLS#412915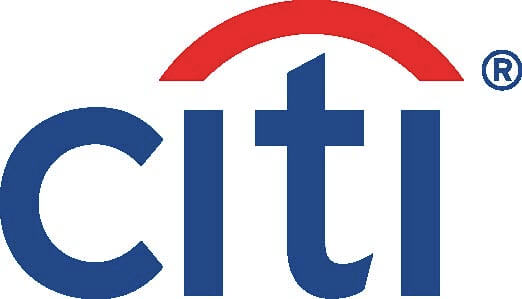 Flagstar: NMLS#417490

Navy Federal: NMLS#399807

Bank of America: NMLS#399802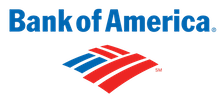 FHA loan FAQ
How do you apply for an FHA loan?
Applying for an FHA loan isn't especially different from what you'd do for a conventional mortgage. You don't apply to the Federal Housing Administration itself; you'll work with a mortgage lender that likely offers other types of loans in addition to FHA loans.
The key difference is that your mortgage will be insured by the FHA. That backing makes lenders more willing to take on borrowers who might have a limited credit history or a down payment composed of gift money, for example.
» MORE: FHA vs. conventional loans
Who can qualify for an FHA loan?
To qualify for an FHA loan, you'll need a credit score of at least 500 if you're making a 10% down payment. To determine if you're eligible for the lowest down payment — just 3.5% — FHA underwriters will look for a score of 580 or higher. You'll also need to have a debt-to-income ratio of 50% or less.
» MORE: Debt-to-income ratio calculator
In addition to money for your down payment, you'll also need funds to cover FHA closing costs and an upfront mortgage insurance premium, which for FHA borrowers is 1.75% of the loan amount. Both the upfront insurance premium and the closing costs can be rolled into the total amount of the mortgage.
Bear in mind that these are the FHA's qualification guidelines; individual lenders may impose additional rules. That's another reason why it's worth comparing lenders. For example, if your credit score falls toward the low end of what's accepted or you have a nontraditional credit history, you may want to look to a lender like New American Funding, which offers manual underwriting.
Do you have to be a first-time home buyer for FHA?
No, you do not need to be a first-time home buyer to use an FHA loan. Lower credit score minimums and down payments certainly make FHA loans attractive to first-time home buyers, but current homeowners are eligible, too. In 2019, the most recent fiscal year for which data is available, about 83% of FHA purchase loans were made to first-time home buyers — which means 17% went to borrowers who were already homeowners. If this is your first rodeo, Citibank and Flagstar Bank are noted for being first-timer friendly as well as standout FHA lenders.
» MORE: How to qualify for first-time home buyer benefits
Can you get preapproval for an FHA loan?
Yes, you can get FHA loan preapproval. The process is similar to preapproval for other mortgage types, though you'll need to work with an FHA-approved lender. A lender with robust online functionality, like Quicken Loans, can speed the process by electronically accessing necessary info like your credit score, employment history and banking records.
A mortgage preapproval letter shows sellers that you're ready to commit: You've got a lender stating on paper (or digitally) that it is willing to loan you a particular amount of money and spelling out the conditions of the potential loan. Getting preapproved by more than one lender lets you compare not only rates but also all the fees and conditions each lender would apply.
» MORE: Learn how to get a mortgage preapproval
Can you get an FHA loan if you have student loans?
Yes, you can get an FHA loan even if you have student loan debt, though you'll still have to meet FHA debt-to-income requirements. FHA student loan guidelines state that lenders must include all student loans when calculating a borrower's debt-to-income ratio. If your payments are currently deferred, your lender will consider your "monthly obligation" to be 1% of your total student loan balance.
» MORE: How student loans impact getting a mortgage
Is an FHA loan a good idea for you?
Here are a few pros and cons to weigh:
PROS:
Lower minimum credit score requirements
Low down payments
203(k) mortgage options that incorporate renovation costs
CONS:
More from NerdWallet
Last updated on April 3, 2020
Methodology
NerdWallet's selection of mortgage lenders for inclusion here was made based on our evaluation of the products and services that lenders offer to consumers who are actively shopping for the best mortgage. The six key areas we evaluated include the loan types and loan products offered, online capabilities, online mortgage rate information, customer service and the number of complaints filed with the Consumer Financial Protection Bureau as a percentage of loans issued. We also awarded lenders up to one bonus star for a unique program or borrower focus that set them apart from other lenders. To ensure consistency, our ratings are reviewed by multiple people on the NerdWallet Mortgages team.
To recap our selections...
NerdWallet's Best Lenders for FHA Loans in April 2020