Best of
10 Best Mortgage Lenders of 2020 for Low or Bad Credit Score Borrowers
At NerdWallet, we strive to help you make financial decisions with confidence. To do this, many or all of the products featured here are from our partners. However, this doesn't influence our evaluations. Our opinions are our own.
A home loan with bad credit is possible, even if you're a first-time home buyer. Here are mortgage lenders that specialize in serving borrowers with low credit scores.
Summary of Best Mortgage Lenders of 2020 for Low or Bad Credit Score Borrowers
| Lender | Best For | Minimum Credit Score | Minimum Down Payment | Learn More |
| --- | --- | --- | --- | --- |
| Rocket Mortgage | online experience | 580 | 3% | |
| Quicken Loans | refinancing | 580 | 3% | |
| Vylla | low or bad credit scores overall | 500 | 3% | Read review |
| Network Capital | customer support | 600 | 3% | |
| HomeBridge | customer support | 550 | 3% | Read review |
| Mr. Cooper | refinancing | 620 | 3% | Read review |
| Citibank | low down payment | N/A | 3% | Read review |
| Navy Federal | low down payment | N/A | 0% | Read review |
| BNC National Bank | FHA loans | 580 | 3% | |
| New American Funding | low or bad credit scores overall | 580 | 3% | Read review |
Rocket Mortgage: NMLS#3030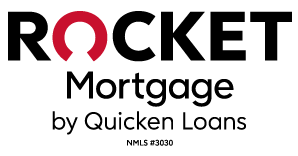 Quicken Loans: NMLS#3030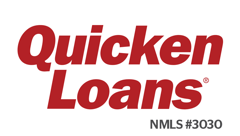 Network Capital: NMLS#11712

HomeBridge: NMLS#6521

Mr. Cooper: NMLS#2119
Citibank: NMLS#412915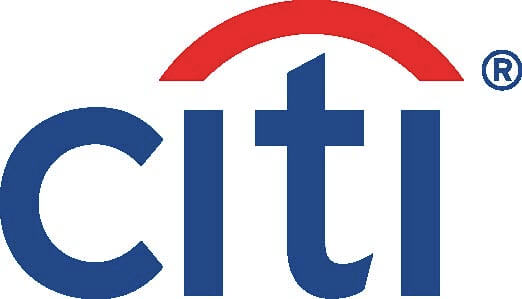 Navy Federal: NMLS#399807

BNC National Bank: NMLS#418467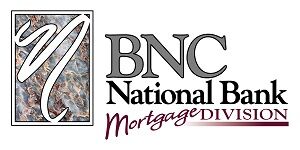 New American Funding: NMLS#6606
Low or bad credit score borrower FAQs
Can I get approved for a mortgage with a low credit score?
Absolutely you can. Lenders consider four primary factors when reviewing a mortgage application:
Your credit score.
The amount of debt you carry compared to the income you receive.
How much money you're putting down.
Your employment history.
Two or three positive factors might outweigh a negative one.
Federal and state programs can help borrowers with low or bad credit scores, especially if they're first-time buyers. Loans backed by the FHA allow for lower credit scores and are easier to qualify for than conventional loans.
Meanwhile, state-sponsored first-time home buyer programs offer down payment assistance and grants to enhance your borrowing power.
» MORE: Down payment assistance: How to get help buying a house
What is the best lender for bad credit home loans?
Finding the right lender for you is a matter of choosing the best mortgage for your needs, and then applying to lenders that specialize in that type of business.
If you have a military connection, you'll want a lender that underwrites mortgages backed by the Department of Veterans Affairs, or VA loans.
If you think an FHA home loan is the way to go, you'll seek out high-volume FHA lenders.
To drill down to your best loan options, use NerdWallet's credit score mortgage calculator to discover the loan products best suited for your situation.
» MORE: Get your credit score for free
Can I get approved for a home loan with a 500 credit score?
If you have a good job history and a bit of money saved for a down payment, it's possible to qualify for a mortgage with a credit score as low as 500. You'll want to talk to lenders specializing in FHA mortgages. Shop around and see which makes you the best offer.
With a FICO score of 500 to 579, you'll likely need to put 10% down to qualify. Improve your credit score to 580 or higher and you may qualify for a loan with a down payment as low as 3.5%.
» MORE: How much house can you afford?
What is the lowest credit score for a mortgage?
A credit score of 500 is the minimum most lenders will consider. The higher your credit score, the more loan options you'll have — and the lower your down payment can be.
» MORE: The credit score needed to buy a home
More from NerdWallet
Last updated on February 12, 2020
Methodology
NerdWallet's selection of mortgage lenders for inclusion here was made based on our evaluation of the products and services that lenders offer to consumers who are actively shopping for the best mortgage. The six key areas we evaluated include the loan types and loan products offered, online capabilities, online mortgage rate information, customer service and the number of complaints filed with the Consumer Financial Protection Bureau as a percentage of loans issued. We also awarded lenders up to one bonus star for a unique program or borrower focus that set them apart from other lenders. To ensure consistency, our ratings are reviewed by multiple people on the NerdWallet Mortgages team.
To recap our selections...
NerdWallet's Best Mortgage Lenders of 2020 for Low or Bad Credit Score Borrowers