What Is a Conventional Loan?
Conventional mortgages aren't federally guaranteed. Qualifying can be tougher than with government loans, but the options fit a wider range of buyers and properties.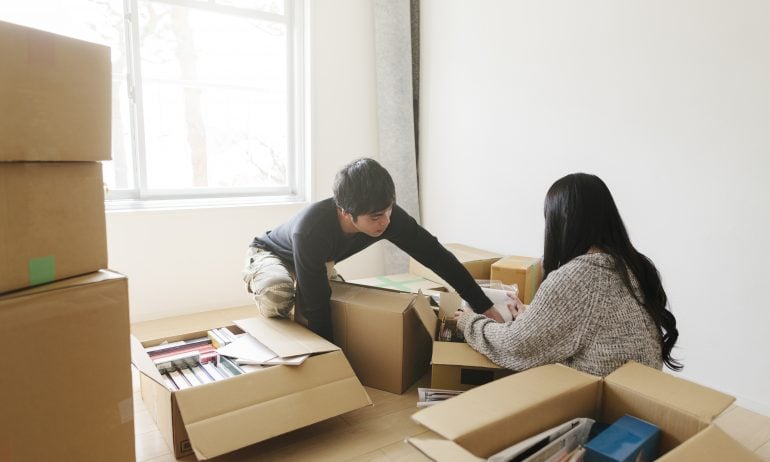 Some or all of the mortgage lenders featured on our site are advertising partners of NerdWallet, but this does not influence our evaluations, lender star ratings or the order in which lenders are listed on the page. Our opinions are our own. Here is a list of our partners.
"Conventional mortgage" or "conventional loan" is a term you're bound to encounter when you're shopping for a mortgage. After all, this common mortgage type is offered by most lenders.
Conventional loans are often the best option for borrowers with strong credit who can contribute a down payment of at least 3%, or perhaps quite a bit more. Find out what conventional means in the mortgage industry, and whether it might be the right type of home loan for you.
What is a conventional mortgage?
A conventional loan is a type of mortgage that isn't backed by a government agency, such as the Department of Veterans Affairs. Conventional mortgages often meet the down payment and income requirements set by Fannie Mae and Freddie Mac, and conform to the loan limits set by the Federal Housing Finance Administration, or FHFA.
You'll generally need a credit score of at least 620 to qualify for a conventional loan, though a score that's above 740 will help you get the best rate. Depending on your financial status and the amount you're borrowing, you may be able to make a down payment that's as low as 3% with a conventional loan. (Although be aware that a higher down payment may help get you a lower rate.)
Comparing government loans and conventional mortgages
Government-backed loans are insured by federal agencies. This insurance protects the lender if the borrower fails to repay the loan and is meant to encourage lenders to offer mortgages to a wider range of home buyers.
Conventional mortgages are offered by many lenders that also offer government-backed loans. Lenders generally view conventional loans as riskier because they're not guaranteed by the government, so conventional mortgages tend to have tougher requirements.
Mortgages backed by government agencies offer different qualifications that can make them more attractive to some home buyers.
Loans guaranteed by the Federal Housing Administration, or FHA loans, aim to make buying homes more affordable for low- to middle-income borrowers, with relaxed lending standards, down payments as low as 3.5% and competitive interest rates.

VA loans are guaranteed by the U.S Department of Veterans Affairs and are available only to active service members and veterans. VA loans can have down payments as low as 0%.

USDA loans, backed by the U.S. Department of Agriculture, are geared toward properties in areas designated as rural. The USDA also makes direct loans to some low-income borrowers.
Conventional loans aren't limited to borrowers based on income, location or military status. Anyone who is able to meet a lender's standards is eligible for a conventional mortgage.
What kinds of conventional loans are available?
Conventional mortgages fall into two categories: "conforming" and "nonconforming" loans.
Conforming loans follow the guidelines set by Fannie Mae and Freddie Mac, two government-sponsored enterprises that provide money for the U.S. housing market. The best-known rule has to do with the size of the loan. In 2022, the conforming loan limit for single-family homes in most of the continental U.S. is $726,200. Higher-cost areas, such as Hawaii and Alaska, have higher limits up to $1,089,300 for single-family homes.
Many nonconforming loans are jumbo loans, which are for home buyers who need to borrow an amount that's higher than the conforming limit for the area.
Other types of nonconforming loans include those made to borrowers with poor credit, high debt or recent bankruptcy, or on homes with a high loan-to-value ratio (usually up to 90% for a conforming loan).
Lenders typically charge higher rates for jumbos and other nonconforming loans. These loans may carry other fees or insurance requirements due to their riskier nature.
Advantages of conventional loans
Compared with government-backed loans, qualifying for a conventional mortgage may be tougher, but a conventional loan can be a good option for many home buyers.
More property types: In addition to jumbo loans for pricier homes, conventional loans can be used for a second home or an investment property.

More control over mortgage insurance: If your down payment on a conventional loan is less than 20%, you'll have to get private mortgage insurance. After your principal loan balance drops to 78% of the home's value, however, you can ask to cancel your PMI. In contrast, mortgage insurance premiums on FHA loans can last for the life of the loan.

No program-specific fees: Though you'll likely still pay fees to the lender, conventional loans don't have the additional program-specific costs of government-backed loans. For example, with an FHA loan you'll pay a 1.75% upfront mortgage insurance premium; VA loans have a funding fee of 1.4 to 2.3%, depending on your down payment.

More choices in loan structure: Though 30-year fixed-rate conventional mortgages are the most common, you can find other terms (like 15- or 20-year loans) as well as adjustable-rate mortgages. Since lenders don't have to stick to government-prescribed programs, they can create more options.
Mortgage loans from our partners