FHA mortgage rates
Find and compare the best FHA mortgage rates from 40+ lenders in your area.
Refine results
Based on your inputs, we recommend the following lenders because of their loan offerings, low rates, and easy online process.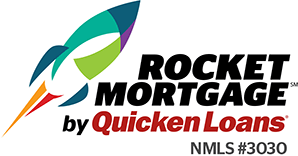 Personalized rate in minutes, locked in with a simple and fast online application.
Quick custom rates, apply online.
from Rocket
(888) 980-4498

Will match the lowest rate or give customers $1,000.
No origination or application fees.
Based on your info, our trusted lenders provided these quotes for mortgage rates in .
Save money by contacting 3 or more lenders
Mortgage rate trends (APR)
30-year fixed
15-year fixed
5/1 ARM
NerdWallet's mortgage rate insight
The average rate on the 30-year, fixed-rate mortgage dropped two basis points, while the 15-year fixed and 5/1 ARM were unchanged, according to a NerdWallet survey of daily mortgage rates published by national lenders Friday morning.
"
See full article
Mortgage rates today (APR)
Loan type
Average
rate
Change
1 day
Change
1 year
30-year fixed
4.0%
15-year fixed
3.45%
5/1 ARM
3.9%
Data source: NerdWallet Mortgage Rate Index
FHA Mortgage Rates
NerdWallet's mortgage rate tool can help you find competitive FHA mortgage rates tailored to meet your needs. Just enter some information about the type of loan you're looking for and you'll get a customized rate quote in minutes, without providing any personal information. From there, you can start the process of getting your home loan and be on your way to making offers. It's that easy.
What is an FHA loan?
An FHA loan is a mortgage the Federal Housing Administration insures. FHA loans require a smaller a down payment and lower closing costs and allow relaxed lending standards to help homeowners who don't qualify for a conventional mortgage.
When should you consider an FHA loan?
An FHA loan is the go-to mortgage for many Americans, especially first-time homebuyers and those who have a credit history that's weak or damaged. If your credit score is 'good' or 'fair' rather than 'excellent', if you've had financial difficulties in the past or if you just haven't had time to build a strong history of on-time payments, an FHA loan could be the answer to your mortgage needs. FHA loans are designed for people like you: With FHA backing, which protects the lender in case you default on your mortgage, lenders can broaden their credit standards. If you qualify, you can get a mortgage with as little as 3.5% down.
FHA loans do have up-front and ongoing additional costs built in: You'll have to pay mortgage insurance. This protects the lender's stake in the loan if you default and the premiums increase your monthly payments.
Learn more about FHA loans: