How to Get a Student Loan
Student borrowers can get federal student loans and private student loans, but start with federal ones.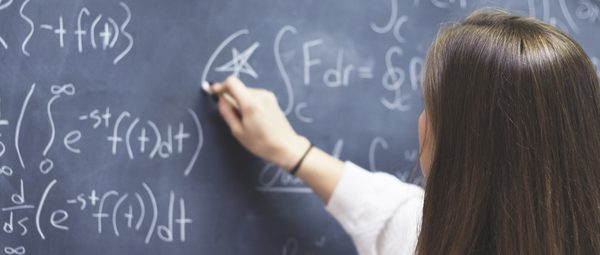 Many or all of the products featured here are from our partners who compensate us. This influences which products we write about and where and how the product appears on a page. However, this does not influence our evaluations. Our opinions are our own. Here is a list of our partners and here's how we make money.
Learn more about private student loans
Get pre-qualified in just 3 minutes with Credible
Check multiple student loan lenders to get accurate, pre-qualified rates with no impact to your credit score.
If you're an undergraduate, always start with federal loans. They don't require a credit history or a co-signer and they offer more generous protections for borrowers, such as income-driven repayment and loan forgiveness, than private student loans do.
Before you borrow, think ahead to how you'll repay debt. Put a dollar figure on it by using a student loan payment calculator. This is the bill you'll be paying every month for 10 years or longer. Borrow only what you need, and don't take on an amount or an interest rate you can't expect to handle right after graduation.
Here's how you can get federal and private student loans.
How to get a federal student loan
Start by submitting the FAFSA
Submit a Free Application for Federal Student Aid, or FAFSA, to find out how much financial aid you may qualify for, such as grants, scholarships and work-study, that won't have to be repaid. It takes about 30 minutes to complete. Each school you apply to will use the FAFSA to determine your financial aid; the gap between aid and cost of attendance is what you have to cover.
Borrow subsidized loans before unsubsidized
The FAFSA serves as your application for federal student loans as well. You'll be notified of what you can borrow in the financial aid award letter from any school that accepts you. There are two types of federal loans: subsidized and unsubsidized.
Subsidized federal loans go to undergraduate students with a financial need. The subsidy covers the interest on the loan while you're in school. Unsubsidized federal loans aren't based on need, and interest starts to accrue immediately.
How to get a private student loan
Consider private student loans to cover any remaining costs after grants, scholarships, work-study and federal loans. They're a viable option if you have good credit or a co-signer who does.
Where to get a private student loan
Banks, credit unions, state-based agencies and online lenders all offer student loans. Shop around with multiple lenders, weighing repayment flexibility and forbearance options as well as the interest rates offered.
Student loans from our partners

How to get approved for a private student loan
Most private lenders will require borrowers to have good credit and an income that can support loan payments while meeting other debts (in other words, a low debt-to-income ratio). If you don't meet those qualifications, you'll need a co-signer who can.
Private lenders don't technically list a co-signer as a requirement, but you'll have difficulty getting a private loan without one. About 87% of all new undergraduate private student loans had a co-signer for the 2020-21 academic year, according to a 2021 report by MeasureOne.
If you don't have a co-signer, a few private lenders gear loans toward independent students, but you'll pay more.
How parents can get student loans
How graduate students can get student loans
Get pre-qualified in just 3 minutes with Credible
Check multiple student loan lenders to get accurate, pre-qualified rates with no impact to your credit score.
Spot your saving opportunities
See your spending breakdown to show your top spending trends and where you can cut back.