Average Business Loan Rate: What to Know About Interest Costs
Understand interest costs and fees before you borrow to help choose the best option for your business.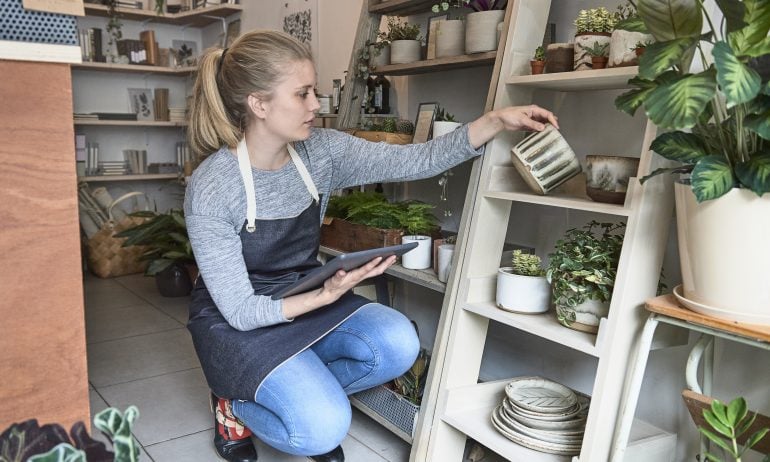 Many or all of the products featured here are from our partners who compensate us. This may influence which products we write about and where and how the product appears on a page. However, this does not influence our evaluations. Our opinions are our own. Here is a list of our partners and here's how we make money.
The average business loan interest rate ranges from 2.54% to 7.02% at banks, according to the most recent data from the Federal Reserve. But rates depend on many factors.
Understanding small-business loan costs can put you in a stronger position to choose the best option and save money as a business owner. Here's what to know about business loan rates and fees.
with Fundera by NerdWallet
What is the interest rate on a business loan?
The interest rate on a business loan is essentially how much a lender charges you for funding. To find low-interest business loans, shop around, because the following can affect the rates you're offered:
Other things that may influence interest rates on business loans include market conditions, the total amount borrowed and the length of the repayment period.
Is a small-business loan a fixed or variable interest rate?
A small-business loan may have a fixed or variable interest rate. With a fixed-rate loan, the interest rate and monthly payment don't change over the life of the loan, making it easier to budget for repayment.
Lump-sum term loans typically have fixed rates. This type of loan is best for one-time business purchases and long-term financing needs, like funding a major business expansion, buying real estate or refinancing debt.
A variable-rate loan may carry a lower initial rate than a fixed-rate loan, but that rate can rise or fall because it's tied to an underlying index that fluctuates with the market. This means your payments can vary, which can make budgeting tougher.
A business line of credit may come with a variable interest rate. It allows you to borrow money and pay it back continuously, like you would with a credit card. This type of loan is better for business owners who don't need a set amount of money, but need easy access to cash, whether it's for emergency funds or short-term working capital.
Business loan fees are often unavoidable and can make borrowing more expensive. Small-business lenders charge varying amounts for upfront fees depending on factors like the size of your loan, the length of the repayment term, your credit score and the type of business loan.
Here are some common fees that may be included with a small-business loan:
Origination fee. An upfront fee charged for processing a new loan.

Underwriting fee. Fees collected by underwriters who review and verify the documents you've provided, including financial statements, personal bank statements, credit reports and tax returns.

Closing costs. Fees associated with servicing the loan such as a loan-packaging fee, a commercial real estate appraisal or a business valuation.

SBA loan guarantee fee. SBA loans typically come with a guarantee fee of 0% to 3.75%, based on the size of the loan. Annual service fees may range from 0% to 0.55% depending on the size of the loan.
How to compare business loan rates
The best way to compare business loan rates is the annual percentage rate. It includes not just the interest rate, but also the associated loan fees mentioned above.
For example, let's say you have excellent credit and get approved for a $50,000 business loan with a five-year term and an APR of 15%. On this loan, you'll make monthly payments of $1,190 and pay a total of $21,370 in interest.
What if you shop around and find a loan with a lower rate? With an APR of 10%, your monthly payment would drop by $128 and you would save $7,629 in total interest costs, according to NerdWallet's business loan calculator.
What are current business loan interest rates?
| | | |
| --- | --- | --- |
| | | |
| | | |
| | | |
| | | |
| Invoice factoring or financing | | |
| | | |