How to Write a Successful Business Plan for a Loan
A business plan can help you obtain financing by highlighting the characteristics lenders use to assess borrowers.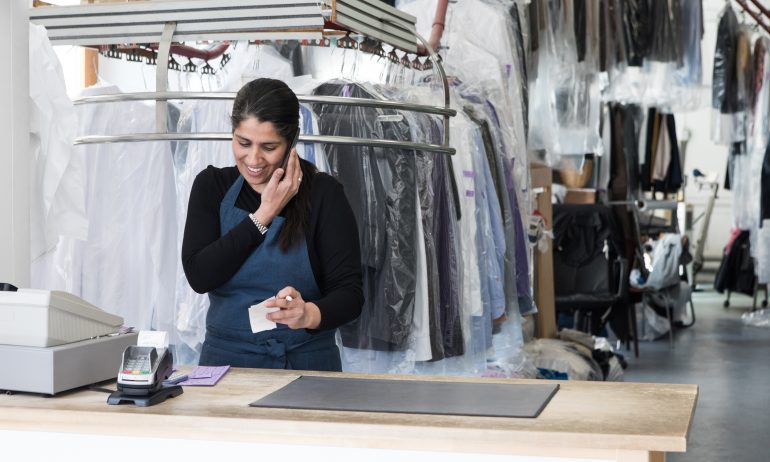 Many or all of the products featured here are from our partners who compensate us. This influences which products we write about and where and how the product appears on a page. However, this does not influence our evaluations. Our opinions are our own. Here is a list of our partners and here's how we make money.
A comprehensive and well-written business plan can be used to persuade lenders that your business is worth investing in and hopefully, improve your chances of getting approved for a small-business loan. Many lenders will ask that you include a business plan along with other documents as part of your loan application.
When writing a business plan for a loan, you'll want to highlight your abilities, justify your need for capital and prove your ability to repay the debt. 
Here's everything you need to know to get started.
with Fundera by NerdWallet
What does a loan business plan include?
A successful business plan for a loan describes your financial goals and how you'll achieve them. Although business plan components can vary from company to company, there are a few sections that are typically included in most plans.
These sections will help provide lenders with an overview of your business and explain why they should approve you for a loan. 
The executive summary is used to spark interest in your business. It may include high-level information about you, your products and services, your management team, employees, business location and financial details. Your mission statement can be added here as well.
To help build a lender's confidence in your business, you can also include a concise overview of your growth plans in this section.
The company overview is an area to describe the strengths of your business. If you didn't explain what problems your business will solve in the executive summary, do it here. 
Highlight any experts on your team and what gives you a competitive advantage. You can also include specific details about your business such as when it was founded, your business entity type and history.
Use this section to demonstrate the need for what you're offering. Describe your products and services and explain how customers will benefit from having them. 
Detail any equipment or materials that you need to provide your goods and services — this may be particularly helpful if you're looking for equipment or inventory financing. You'll also want to disclose any patents or copyrights in this section.
Here you can demonstrate that you've done your homework and showcase your understanding of your industry, current outlook, trends, target market and competitors.
You can add details about your target market that include where you'll find customers, ways you plan to market to them and how your products and services will be delivered to them.
Your marketing and sales plan provides details on how you intend to attract your customers and build a client base. You can also explain the steps involved in the sale and delivery of your product or service.
At a high level, this section should identify your sales goals and how you plan to achieve them — showing a lender how you're going to make money to repay potential debt.
The operational plan section covers the physical requirements of operating your business on a day-to-day basis. Depending on your type of business, this may include location, facility requirements, equipment, vehicles, inventory needs and supplies. Production goals, timelines, quality control and customer service details may also be included.
This section illustrates how your business will be organized. You can list the management team, owners, board of directors and consultants with details about their experience and the role they will play at your company. This is also a good place to include an organizational chart.
From this section, a lender should understand why you and your team are qualified to run a business and why they should feel confident lending you money — even if you're a startup.
In this section, you'll explain the amount of money you're requesting from the lender and why you need it. You'll describe how the funds will be used and how you intend to repay the loan.
You may also discuss any funding requirements you anticipate over the next five years and your strategic financial plans for the future.
When you're writing a business plan for a loan, this is one of the most important sections. The goal is to use your financial statements to prove to a lender that your business is stable and will be able to repay any potential debt. 
In this section, you'll want to include three to five years of income statements, cash flow statements and balance sheets. It can also be helpful to include an expense analysis, break-even analysis, capital expenditure budgets, projected income statements and projected cash flow statements. If you have collateral that you could put up to secure a loan, you should list it in this section as well.
If you're a startup that doesn't have much historical data to provide, you'll want to include estimated costs, revenue and any other future projections you may have. Graphs and charts can be useful visual aids here.
In general, the more data you can use to show a lender your financial security, the better.
Finally, if necessary, supporting information and documents can be added in an appendix section. This may include credit histories, resumes, letters of reference, product pictures, licenses, permits, contracts and other legal documents.
What lenders look for in a business plan
Lenders will typically evaluate your loan application based on the five C's — or characteristics — of credit: character, capacity, capital, conditions and collateral. Although your business plan won't contain everything a lender needs to complete its assessment, the document can highlight your strengths in each of these areas.
A lender will assess your character by reviewing your education, business experience and credit history. This assessment may also be extended to board members and your management team. Highlights of your strengths can be worked into the following sections of your business plan:
Capacity centers on your ability to repay the loan. Lenders will be looking at the revenue you plan to generate, your expenses, cash flow and your loan payment plan. This information can be included in the following sections:
Capital is the amount of money you have invested in your business. Lenders can use it to judge your financial commitment to the business. You can use any of the following sections to highlight your financial commitment:
Conditions refers to the purpose and market for your products and services. Lenders will be looking for information such as product demand, competition and industry trends. Information for this can be included in the following sections:
Marketing and sales plan.
Collateral is an asset pledged to a lender to guarantee the repayment of a loan. This can be equipment, inventory, vehicles or something else of value. Use the following sections to include information on assets:
Business plan for loan examples
Writing a business plan for a loan application can be intimidating, especially when you're just getting started. It may be helpful to use a business plan template or refer to an existing sample as you're going through the draft process.
Here are a few examples that you may find useful:
Resources for writing a business plan
U.S. Small Business Administration. The SBA offers a free self-paced course on writing a business plan. The course includes several videos, objectives for you to accomplish, as well as worksheets you can complete.

SCORE. SCORE, a nonprofit organization and resource partner of the SBA, offers free assistance that includes a step-by-step downloadable template to help startups create a business plan, and mentors who can review and refine your plan virtually or in person.

Small Business Development Centers. Similarly, your local SBDC can provide assistance with business planning and finding access to capital. These organizations also have virtual and in-person training courses, as well as opportunities to consult with business experts.

Business plan software. Although many business plan software platforms require a subscription, these tools can be useful if you want a templated approach that can break the process down for you step-by-step. Many of these services include a range of examples and templates, instruction videos and guides, and financial dashboards, among other features. You may also be able to use a free trial before committing to one of these software options.