VA mortgage rates
Find and compare the best VA mortgage rates from lenders in your area.
Refine results
NerdWallet reviewed lenders:
Based on your ZIP code, credit score, loan amount, and other criteria.

The nation's largest VA home purchase lender.
The nation's largest VA home purchase lender.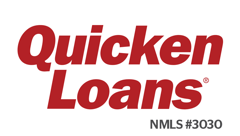 Great for FHA loans, low down payments and a seamless online experience.
FHA, low down payments, online.
Mortgage rate trends (APR)
NerdWallet's mortgage rate insight
The average rate on a 30-year fixed-rate mortgage was unchanged, the rate for the 15-year fixed fell one basis point and the rate for the 5/1 ARM was unchanged, according to a NerdWallet survey of daily mortgage rates published Friday by national lenders. A basis point is one one-hundredth of one percent. The average rate on the 30-year fixed is one basis point higher than a week ago.
Mortgage rates today (APR)
Loan type
Average
rate
Change
1 day
Change
1 year
30-year fixed
4.67%
15-year fixed
4.19%
5/1 ARM
4.83%
Data source: NerdWallet Mortgage Rate Index
VA Mortgage Rates
NerdWallet's mortgage rate tool can help you find competitive, customized VA mortgage rates. Just enter some information about the type of loan you're looking for and in minutes you'll get a rate quote tailored to meet your needs, without providing any personal information. From there, you can start the process of getting approved for your home loan and be on your way to making offers. It's that easy.
What is a VA loan and who is eligible?
A V.A. loan is a mortgage that requires no down payment, no mortgage insurance and is available to active duty military, veterans, military spouses, reservists and National Guard members. The V.A. loan program, backed by the U.S. Department of Veterans Affairs, aims to help service members and veterans enjoy the benefits of home ownership.
Credit score and credit history requirements for V.A. loans are not as strict as with some other government programs and conventional loans. The V.A. guarantee gives lenders the confidence they need to make these loans even if the borrower's credit isn't up to typical mortgage standards.
How much does it cost?
If you meet eligibility requirements for a VA loan, you'll be able to buy a home without saving for a down payment or paying mortgage insurance. Instead, you'll need to pay a funding fee. The fee varies depending whether it's for a purchase or a refinance and on factors including whether you served in the regular military, the Guard or the reserves, whether you're disabled, or if you're the surviving spouse of a service member. The fee typically ranges from 1.5% to 3.3% of the loan value. It can be lower for some refinances and can be waived for disabled veterans and some surviving spouses. You'll also be responsible for other closing costs, such as appraisals and inspections.
Learn more about VA loans:
Check out our other mortgage and refinance tools