Jumbo mortgage rates
Find and compare the best jumbo mortgage rates from 40+ lenders in your area.
Refine results
Based on your inputs, we recommend the following lenders because of their loan offerings, low rates, and easy online process.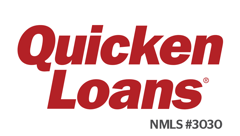 Great for FHA loans, low down payments and a seamless online experience.
FHA, low down payments, online.
from Quicken
(888) 980-4498

Will match the lowest rate or give customers $1,000
No origination or application fees
Based on your info, our trusted lenders provided these quotes for mortgage rates in .
Save money by contacting 3 or more lenders
Mortgage rate trends (APR)
30-year fixed
15-year fixed
5/1 ARM
NerdWallet's mortgage rate insight
Mortgage rates climbed one or two basis points, according to a NerdWallet survey of daily mortgage rates published by national lenders Tuesday morning.
"
See full article
Mortgage rates today (APR)
Loan type
Average
rate
Change
1 day
Change
1 year
30-year fixed
4.0%
15-year fixed
3.44%
5/1 ARM
3.89%
Data source: NerdWallet Mortgage Rate Index
Jumbo Mortgage Rates
NerdWallet's mortgage rate tool can help you find competitive Jumbo mortgage rates tailored to meet your needs. Just enter some information about the type of loan you're looking for and you'll get a customized rate quote in minutes, without providing any personal information. From there, you can start the process of getting your home loan and be on your way to making offers. It's that easy.
What is a Jumbo mortgage?
A Jumbo mortgage is a home loan that's too big for your lender to sell it to government-sponsored entities Fannie Mae and Freddie Mac. That contributes to making Jumbo loans riskier for your lender, and as a result they typically carry higher mortgage interest rates, require higher down payments and have stricter qualifying criteria.
What loan amount qualifies as a Jumbo mortgage?
A Jumbo mortgage is any loan amount above the national conforming loan limit, which is $424,100 in 2017 for most areas, but can be more in some high-cost markets. For example, conforming loans can top out at $636,150 in Alaska, Washington, D.C., and metro areas in other high-demand housing markets. Limits are even higher in some cities in California and Hawaii.
When should you consider a Jumbo mortgage?
You should consider a Jumbo mortgage if you're purchasing a high-priced home and are in a position to qualify for the more stringent requirements they carry, including a high credit score, strong credit history and usually a 20% down payment.
Jumbo mortgage rates are higher, so if you can decrease your mortgage loan size to qualify for a conforming loan, you should consider doing that.
Learn more about Jumbo loans:
Check out our other mortgage tools