15-year fixed mortgage rates
Find and compare the best 15-year fixed mortgage rates from 40+ lenders in your area.
Refine results
Based on your inputs, we recommend the following lenders because of their loan offerings, low rates, and easy online process.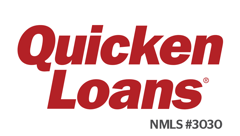 Great for FHA loans, low down payments and a seamless online experience.
FHA, low down payments, online.
from Quicken
(888) 980-4498

Will match the lowest rate or give customers $1,000.
No origination or application fees.
Based on your info, our trusted lenders provided these quotes for mortgage rates in .
Save money by contacting 3 or more lenders
Mortgage rate trends (APR)
30-year fixed
15-year fixed
5/1 ARM
NerdWallet's mortgage rate insight
The average rate on the 30-year, fixed-rate mortgage dropped two basis points, while the 15-year fixed and 5/1 ARM were unchanged, according to a NerdWallet survey of daily mortgage rates published by national lenders Friday morning.
"
See full article
Mortgage rates today (APR)
Loan type
Average
rate
Change
1 day
Change
1 year
30-year fixed
4.0%
15-year fixed
3.45%
5/1 ARM
3.9%
Data source: NerdWallet Mortgage Rate Index
15-Year Fixed Mortgage Rates
NerdWallet's mortgage rate tool can help you find competitive, 15-year fixed mortgage rates customized for your needs. Just enter some information about the type of loan you're looking for and you'll get a personalized rate quote in minutes, without providing any personal information. From there, you can start the process to get preapproved for your home loan and be on your way to making offers. It's that easy.
What is a 15-year fixed-rate mortgage?
A 15-year fixed-rate mortgage maintains the same interest rate and monthly payment over the 15-year loan period. The 15 year fixed-rate mortgage allows the borrower to pay off the mortgage faster and typically has a low interest rate. But monthly payments are usually higher than with other mortgages.
When should you consider a 15-year fixed-rate mortgage?
For most buyers, the main draw of a 15-year fixed-rate loan is the low interest rates and paying off your mortgage faster. It also offers stability and peace of mind because your monthly payment won't change no matter what happens to inflation or market interest rates. However, remember that your monthly payments will be much higher and the loan may be harder to qualify for.
Learn more about fixed-rate loans: