Pros and Cons of a 30-Year Fixed-Rate Mortgage
A longer repayment period qualifies buyers for lower payments or a pricier home. But the rate will be higher and you'll pay more interest over the life of the loan.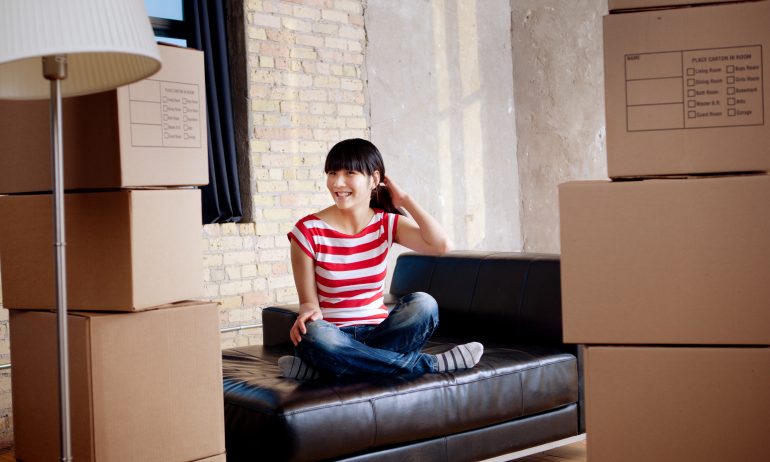 Many or all of the products featured here are from our partners who compensate us. This influences which products we write about and where and how the product appears on a page. However, this does not influence our evaluations. Our opinions are our own. Here is a list of our partners and here's how we make money.
Thinking about getting a 30-year fixed-rate mortgage? Good idea. This granddaddy of all mortgages is the choice of nine out of every 10 home buyers.
It's no mystery why 30-year fixed-rate mortgages are so popular. Because the repayment period is long, the monthly payments are low. Because the rate is fixed, homeowners can count on monthly payments that stay the same, no matter what — although taxes and insurance premiums may change.
Here's a quick look at the benefits — and some drawbacks — of this popular mortgage.
Defining a 30-year fixed-rate mortgage
A 30-year mortgage is a home loan that will be paid off completely in 30 years if you make every payment as scheduled.
Most 30-year mortgages have a fixed rate, meaning that the interest rate and the payments stay the same for as long as you keep the mortgage.
The pros of a 30-year fixed-rate mortgage
Lower payment: A 30-year term allows a more affordable monthly payment by stretching out the repayment of the loan over a long period

Flexibility: You can pay off the loan faster by adding to your monthly payment or making extra payments, but you can always fall back on the smaller payment as needed
"

A 30-year mortgage is a home loan that will be paid off completely in 30 years if you make every payment as scheduled.

"
Predictability: It's nice to count on your mortgage payment staying the same, no matter how stormy the economy gets or how high the interest rates climb

More house for the mortgage: Lower payments mean you could qualify for a more expensive home

Bigger tax deduction: Current tax laws let home buyers deduct mortgage interest from their taxes. In the early years of a loan, most of your mortgage payments go toward paying off interest, making for a meaty tax deduction.

Easier to qualify: With smaller payments, more borrowers are eligible to get a 30-year mortgage

Lets you fund other goals: After mortgage payments are made each month, there's more money left for other goals
The cons of a 30-year fixed-rate mortgage
Higher rates: Because lenders' risk of not getting repaid is spread over a longer time, they charge higher interest rates

More interest paid: Paying interest for 30 years adds up to a much higher total cost compared with a shorter loan

Slow growth in equity: It takes longer to build an equity share in a home

Danger of overborrowing: Qualifying for a bigger mortgage can tempt some people to get a bigger, better home that's harder to afford. Remember to leave a cushion for life's inevitable surprises.

Higher upkeep costs: If you go for a pricier home, you'll face steeper costs for property tax, upkeep and maybe even utility bills. "A $100,000 home might require $2,000 in annual maintenance while a $600,000 house would require $12,000 per year," says Adam Funk, a certified financial planner in Troy, Michigan. He budgets 1% to 2% of the purchase price for upkeep.
How to accelerate your savings
With a little planning, you can combine the safety of a 30-year mortgage with one of the main benefits of a shorter mortgage — a faster path to fully owning a home. How is that possible? Pay off the loan sooner. It's that simple.
If you want to try it, ask your lender for an amortization schedule, which shows how much you would pay each month in order to own the home completely in 15 years, 20 years or another timeline of your choosing. Your payments will be higher with a shorter term but you won't be locked into a higher payment.
"

With a little planning you can combine the safety of a 30-year mortgage with one of the main benefits of a shorter mortgage, a faster path to fully owning a home.

"
It takes discipline to stick to the plan. Making your mortgage payment automatically from your bank account lets you increase your monthly auto-payment to meet your goal but override the increase if necessary.
This approach isn't identical to a getting a shorter mortgage because the interest rate on your 30-year mortgage will be slightly higher. Instead of 3.08% for a 15-year fixed mortgage, for example, a 30-year term might have a rate of 3.78%. But you would pay off the mortgage faster.
For mortgage shoppers who want a shorter term but like the flexibility of a 30-year mortgage, here's some advice from James D. Kinney, a CFP in New Jersey. He recommends buyers gauge the monthly payment they can afford to make based on a 15-year mortgage schedule but then getting the 30-year loan. That would leave them with a smaller payment as well as a safety buffer and money for other goals.
The 'sleep-well' advantage
Whichever way you pay off your home, the biggest benefit of a 30-year fixed-rate mortgage may be what Funk calls "the sleep-well-at-night effect." It's the guarantee that, whatever else changes, your house payment will stay the same.
Get more smart money moves – straight to your inbox
Sign up and we'll send you Nerdy articles about the money topics that matter most to you along with other ways to help you get more from your money.