Tips for First-Time Home Buyers
Learn strategies for saving a down payment, applying for a mortgage, shopping for a house and more.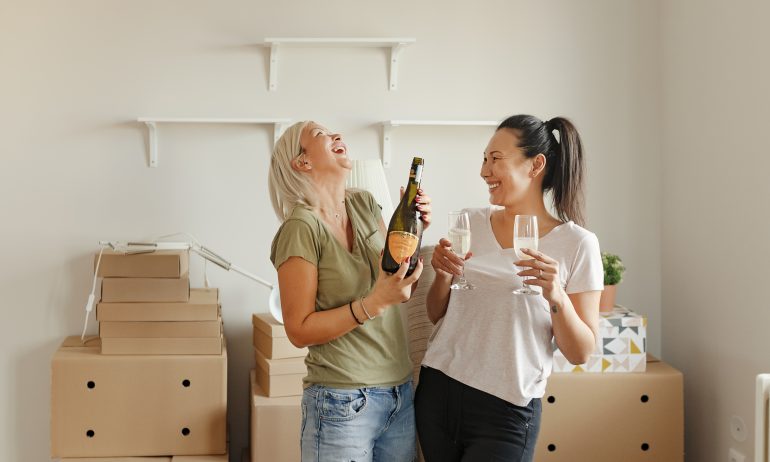 Some or all of the mortgage lenders featured on our site are advertising partners of NerdWallet, but this does not influence our evaluations, lender star ratings or the order in which lenders are listed on the page. Our opinions are our own. Here is a list of our partners.
It's exciting — and a little scary — to think about buying your first home. Even when you know you're ready to buy a house, you might not be sure where to begin. These tips for first-time home buyers will help you navigate the process from start to finish.
Down payment: Your down payment requirement will depend on the type of mortgage you choose and the lender. Some conventional loans aimed at first-time home buyers with excellent credit require as little as 3% down. But even a small down payment can be challenging to save. For example, a 3% down payment on a $300,000 home is $9,000. Use a down payment calculator to decide on a goal, and then set up automatic transfers from checking to savings to get started.

Closing costs: These are the fees and expenses you pay to finalize your mortgage, and they typically range from 2% to 6% of the loan amount. Your closing costs on a $300,000 loan could be between $6,000 and $18,000. That's additional money you'd have to pay, on top of your down payment. In a buyer's market, you can often ask the seller to pay a portion of your closing costs, and you can save on some expenses, such as home inspections, by shopping around.

Move-in expenses: Remember to budget for moving costs, which typically run up to $2,500 for most local moves. (Long-distance moves can be much pricier.) You'll need some cash after the home purchase. Set some money aside for immediate home repairs, upgrades and furnishings.
2. Decide how much home you can afford
Figure out how much you can safely spend on a house before starting to shop. NerdWallet's home affordability calculator can help with setting a price range based on your income, debt, down payment, credit score and where you plan to live.
3. Check and polish your credit
Your credit score will determine whether you qualify for a mortgage and affect the interest rate lenders will offer. Having a higher score will generally get you a lower interest rate, so take these steps to polish your credit score to buy a house:
Get free copies of your credit reports from each of the three credit bureaus — Experian, Equifax and TransUnion — and dispute any errors that could hurt your score.

Pay all your bills on time, and keep credit card balances as low as possible.

Keep current credit cards open. Closing a card will increase the portion of available credit you use, which can lower your score.

Avoid opening new credit accounts while you're applying for mortgages. Opening new accounts could put a hard inquiry on your credit report and lower the overall average age of your credit accounts, which could hurt your score. 
Mortgage loans from our partners