How to Determine Home Value
Use online tools, comparable properties and appraisals to determine value when buying, selling or refinancing.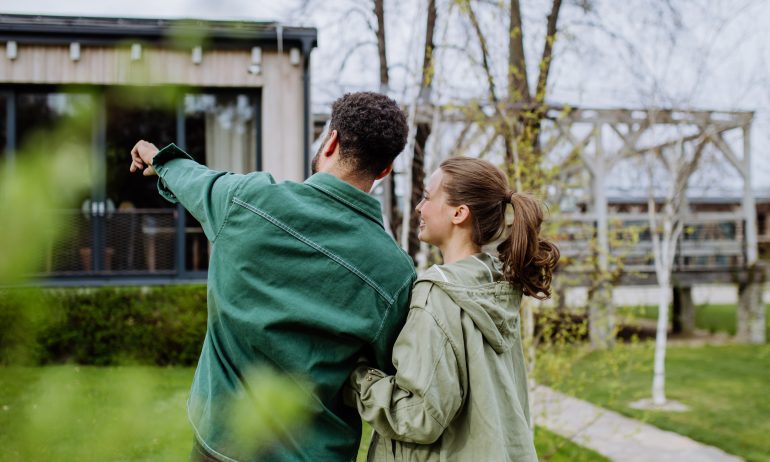 Some or all of the mortgage lenders featured on our site are advertising partners of NerdWallet, but this does not influence our evaluations, lender star ratings or the order in which lenders are listed on the page. Our opinions are our own. Here is a list of our partners.
Wonder what your house — or a house you might buy — is really worth?
The short answer's easy: A house is worth whatever someone will pay for it. The long answer depends on the market and whether you're asking a lender, an agent or a county tax assessor.
Knowing how to calculate your home's value with the help of online tools and trained professionals better prepares you to buy, sell, refinance, tap into your home's equity — or even negotiate lower property taxes.
Here are five ways to determine home value.
1. Use online valuation tools
Searching "how much is my house worth?" online reveals dozens of home value estimators. The technical term for these tools is automated valuation models, or AVMs, and they're typically offered by lenders or real estate sites like Zillow and Redfin.
AVMs use mathematical models to estimate home values, based on public records like property transfers, deeds of ownership and tax assessments, along with recent sales of similar properties in the area.
Think of an estimate from an online AVM as a starting point, not the final say. AVMs, for instance, don't consider property conditions — a big factor in home value. A rundown house will be worth less than a similar home in good repair. And the tools have more robust data in some areas than others. So it's always a good idea to talk to a local real estate expert to get more insight.
2. Use the FHFA House Price Index Calculator
The tool uses the "repeat sales" technique. Equipped with millions of mortgage transactions gathered since the 1970s, the FHFA tracks a house's change in value from one sale to the next. Then it uses this information to estimate how values fluctuate in a given market.
Keep in mind the HPI calculator looks at conforming home mortgages (loans less than $726,200 and up to $1,089,300 in high-cost areas) and isn't adjusted seasonally or for inflation.
3. Get a comparative market analysis
When you're ready to dive deeper into your home value, you can ask a local real estate agent for a comparative market analysis, or CMA.
Though not as detailed as a professional appraisal, a CMA evaluates the home and market to estimate home value, typically for listing purposes.
Local real estate agents may provide a CMA for little or no cost, but be aware: They may do so with hopes of getting hired as your selling agent.
4. Hire a professional appraiser
Lenders require a home appraisal before they'll approve a mortgage, but as a property owner, you can hire an appraiser to estimate home value at any time. Among other things, appraisers evaluate:
Location: The region, city and neighborhood in which a home is located.

Property: Characteristics of the house, including improvements and the land it sits on.

Comparable properties: Sales, listings, vacancies, cost, depreciation and other factors for similar houses in the same market.
This information is combined to create a final opinion of value for the home and delivered in an official report.
Although more thorough than an online estimate, appraisals aren't foolproof. If you're applying for a mortgage and think the appraiser was unfair or made a mistake, you can file for a "reconsideration of value" with the lender.
Mortgage loans from our partners