How to Challenge a Low Home Appraisal
Ask for a reconsideration of value if you think the appraiser made a mistake. Consider filing a fair housing complaint if you suspect you've been discriminated against.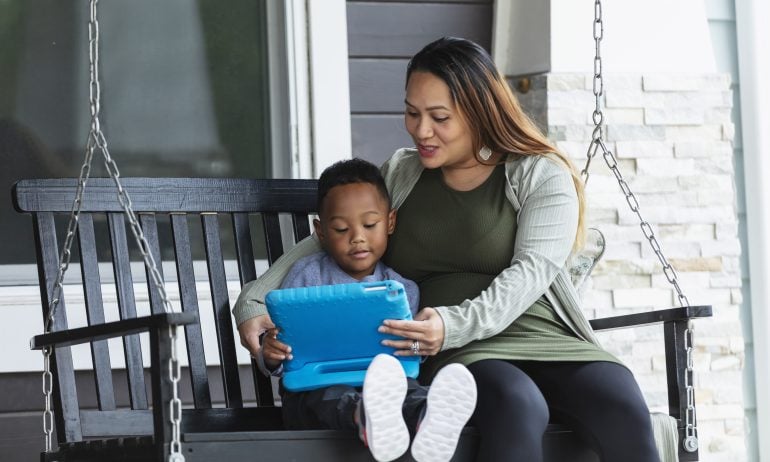 Some or all of the mortgage lenders featured on our site are advertising partners of NerdWallet, but this does not influence our evaluations, lender star ratings or the order in which lenders are listed on the page. Our opinions are our own. Here is a list of our partners.
A lot rides on a home appraisal, whether you're trying to sell a house, refinance your mortgage or tap into your home equity.
An appraisal may come in lower than you expected because property values dropped or because you've overestimated your home's market value. But the appraisal process isn't foolproof, and there are options if you think the appraiser got it wrong, or you suspect that you've been subject to appraisal discrimination.
Here's what to do if your home appraises for less than you think it should.
Understand how an appraisal affects home equity
A home appraisal is a licensed appraiser's opinion of home value, based on research, analysis and professional judgment. Lenders require an appraisal for most kinds of home loans because the property serves as collateral for the loan — they don't want to lend more than the property is worth. Lenders plug the appraised value into a formula called the loan-to-value ratio (LTV) — the loan balance divided by the home value. A combined LTV includes the balance of the mortgage plus the amount of a home equity loan or line of credit. The ratio affects the amount you can extract in home equity and whether you can refinance.
Here's an example of how the appraised value would affect borrowing from your home equity. Say, for instance, a lender's maximum combined LTV is 85%. You'd like to borrow $100,000 through a home equity loan and currently owe $200,000 on your mortgage.
If your home appraised for $375,000, your combined loan-to-value ratio (300,000 divided by 375,000) would be 80%, and you might qualify. But if the home appraised for $325,000, the LTV (300,000 divided by 325,000) would be 92%, too high to meet the lender's requirement.
Check the appraisal report for accuracy
The lender is required to send a free copy of the appraisal report to the loan applicant at least three days before the loan closes. So you'll get one if you're refinancing or applying for a home equity loan. But in a home sale, the buyer will receive it as part of the mortgage process. If you're the seller, work with your real estate agent to get a copy of the report from the buyer.
The appraisal report documents a slew of property details that the appraiser considered in the valuation. Even the best appraisers can make mistakes, so scour the report to make sure all the particulars are correct, such as:
Number of bedrooms and bathrooms.

Amenities, including fireplaces, patios and pools.

Garage type and condition.

Condition of roof, furnace or other major systems listed on the report.

Additional features, such as energy-efficient systems.
To help determine home value, appraisers consider prices of comparable homes that were recently sold in the area, known as real estate comps.
Check which homes were used. Were they truly comparable? How nearby are the homes, and how recently were they sold?
You may want to ask a friendly real estate agent familiar with your neighborhood — or your agent, if you're working with one — for a list of recent comparable sales.
Understand that appraisals are different from online home value estimates. The appraisal isn't wrong just because it's lower than the ballpark figure you saw online. Home appraisals take more details into account than home-search algorithms can, so use online estimates as guidelines only.
Submit a 'Reconsideration of Value'
Promptly document any mistakes or missing information from the appraisal report, as well as any additional information about comparable sales that you think should be considered. If you're the loan applicant, then submit that written information as part of a "reconsideration of value" to your lender.
If you're the home seller, ask your real estate agent to communicate those issues to the buyer and ask the buyer to submit the information to their lender.
Although the loan applicant ultimately pays for the appraisal, the appraiser actually works for the lender. So any feedback about the appraisal should go to the lender, not the appraiser.
The lender will pass along the information to the appraiser. The information you provide could prompt the appraiser to revise the valuation, but only if the additional details are relevant and significant enough to move the needle.
A loan applicant could also ask for a second appraisal or start over with a different lender. But appraisals typically cost at least a few hundred dollars, and there's no guarantee the next appraisal will come in higher.
File a complaint if you suspect discrimination
Under the U.S. Fair Housing Act of 1968, home appraisers aren't allowed to discriminate based on someone's race, color, religion, sex, disability, family status or national origin. Yet many media reports in recent years have highlighted instances in which properties appraised for more when Black homeowners hid evidence of their race. Although the stories were new, the concept of "white-washing" a home to get a fair value has a long and painful history in the Black community.
Another option is to file a fair housing complaint. You can do that directly with the Department of Housing and Urban Development's Office of Fair Housing and Equal Opportunity or get help through your local fair housing center. Funded through HUD's Fair Housing Initiatives Program, fair housing centers do preliminary investigations and help people navigate the complaint process. You can find a fair housing organization near you on the HUD website.
Refinance programs that don't require appraisals
If you have a mortgage backed by the Federal Housing Administration or the Department of Veterans Affairs, you may be able to refinance without getting an appraisal. These programs, however, don't let you cash out any of your home equity:
Get more smart money moves – straight to your inbox
Sign up and we'll send you Nerdy articles about the money topics that matter most to you along with other ways to help you get more from your money.