Business Loan vs. Personal Loan: Which Is Right for You?
It's important to weigh the pros and cons before selecting a personal loan over a business loan.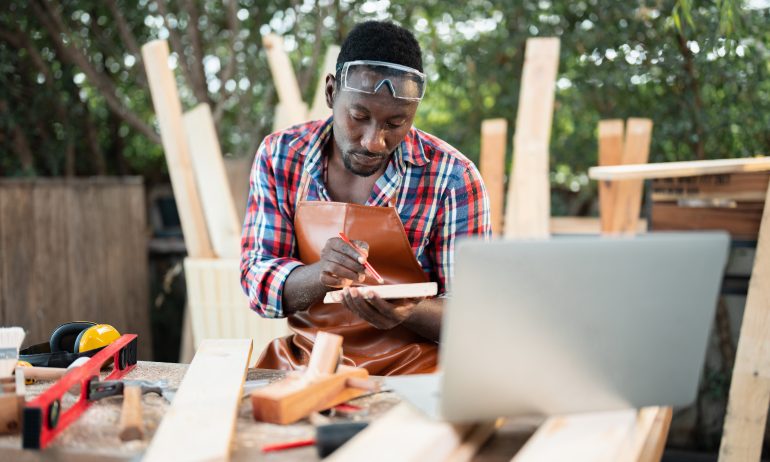 Many or all of the products featured here are from our partners who compensate us. This influences which products we write about and where and how the product appears on a page. However, this does not influence our evaluations. Our opinions are our own. Here is a list of our partners and here's how we make money.
Small-business owners aren't always given the option to choose between a business loan and a personal loan when seeking financing. If you have a choice, keep in mind there may be consequences when using a personal loan for business purposes.
Comparing loan terms and weighing the personal liability and credit implications of each can help you determine whether a business loan or a personal loan is the best option for you and your business.
Overview of business loans
Funds from business loans are to be used for business purposes. Depending on the lender and the loan program, funds from a loan can be used for your business in a variety of ways:
Expanding or acquiring an existing business.

Purchasing real estate, or constructing or renovating buildings.

Refinancing other business debt.

Purchasing equipment, machinery, furniture and other business assets.

Setting aside as revolving funds or working capital.
Overview of personal loan
Personal loans and lines of credit are also offered by banks, credit unions and online lenders. Although not technically the same, a personal line of credit is frequently thought of as a variation of a personal loan.
Lenders generally put few limitations on the uses of personal loans. Unless your lender specifically excludes it, the funds from a personal loan can generally be used for the same things as a business loan, including starting a business.
Drawbacks of choosing a personal loan
There can be consequences to choosing a personal loan over a business loan. As a general rule, to protect your personal assets and credit, it's best to keep your personal finances separate from your business finances. Before you blur the line between the two, give some consideration to the following.
Even if the funds from a personal loan will be used for business purposes, the debt is in your name and can appear on your personal credit report. An increase in personal debt can work against you when you apply for other personal financing. For example, the amount of debt listed on your personal credit report can affect your ability to get a personal mortgage.
Impact on your personal credit score
If your personal loan is reported to the credit agencies, it can affect your credit score depending on how you manage the loan. As with any loan in your name, you are responsible for timely payments on a personal loan. If you are late on a loan payment or miss payments, this will typically impact your credit score.
Building business credit history
Personal loans, even when used for business purposes, won't be associated with your business credit history. If you want to build your business credit, then a business loan is one of the ways to do it. Having business credit is important because it could enable you to get funding in the future.
Personal liability assessment
Personal liability isn't always a consideration when choosing between a business loan and a personal loan. While a personal loan is your responsibility, there are also times when you may be personally liable for a business loan. Sole proprietors and general partners are typically held personally responsible for business debts. In addition, if you offer a personal guarantee, which is often required to get a small-business loan, you are liable for the debt.
Next, you can compare the terms of a personal loan with those of a business loan to determine, in your opinion, if the benefits of choosing a personal loan outweigh the potential drawbacks. Here are some areas to focus your attention.
Consider the loan amounts you've been offered. A business loan may offer you a larger loan amount than a personal loan. However, this may only be important when the personal loan amount you've been offered is well below what you actually need for your business.
In some situations, the interest rate on a personal loan can be higher than the rate on a business loan. Does this hold true in your situation? If so, use a business loan calculator to estimate monthly payments, total loan payments and total interest paid to see if the difference in interest rates is significant.
Business loans can offer a longer repayment period than personal loans, depending on the lender. Will a personal loan allow you the time you need to repay the loan? Be aware that a longer loan repayment period can also mean that you will pay more interest over the life of the loan.
The loan amount, interest rate and loan term or repayment period determine your repayment amount. Compare the repayment amounts between the personal loan and the business loan to see which is the best fit for your budget.
The application process for a personal loan may be faster than that of a business loan. When comparing loan offers, be sure to ask each lender how quickly they fund loans. If there is a difference of weeks instead of days, this could be an important factor in your decision.
with Fundera by NerdWallet