Should You Co-Sign a Student Loan?
Deciding to co-sign a student loan comes down to whether you can repay the entire loan on your own if necessary.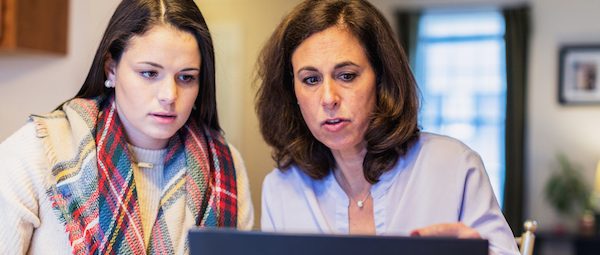 Many or all of the products featured here are from our partners who compensate us. This influences which products we write about and where and how the product appears on a page. However, this does not influence our evaluations. Our opinions are our own. Here is a list of our partners and here's how we make money.
You should co-sign a student loan only if you can afford to pay it back yourself, because you may have to.
Co-signing makes you legally liable to repay the loan if the primary borrower can't. And if you can't afford to make payments, your credit will be damaged.
If you can afford to co-sign, you should do so knowing the risks involved and how you can get off the hook for the loan in the future.
Options to consider before co-signing
Before you apply for a private student loan as a co-signer, steer the primary borrower toward other options.
Make sure they've submitted the Free Application for Federal Student Aid, or FAFSA, to qualify for all federal student aid. This includes free or earned aid, like grants, scholarships and work-study, as well as federal student loans.
For undergraduates, federal student loans are the best option because they don't require credit history or a co-signer to qualify. Most private loans do.
Compared with federal loans, private loans tend to carry higher interest rates and have fewer repayment options or opportunities for loan forgiveness. They should be considered only after all federal aid has been maxed out.
Virtually anyone with a qualifying credit history can co-sign a student loan.
That means you could co-sign a student loan for your child, grandchild, another relative or even a friend. Private lenders look for co-signers with a steady income and good to excellent credit scores, typically in the high 600s or above. They also consider other debt you already have.
A co-signer gives a borrower access to college financing he or she otherwise wouldn't have; it can also help the student build credit.
But just because you can co-sign a loan doesn't mean you should.
How co-signing affects your credit
When you co-sign a loan, you are handing the keys to your credit over to the student borrower.
The impact of co-signing will be felt even before a loan is approved: You'll get a temporary ding on your credit score when the lender performs a hard pull on your credit history during the application stage.
Once approved, the loan and its payment history will show up on your credit report. Any missed payments can hurt your credit.
If the borrower can't meet payments and you can't cover them, the loan could go into default. It's a black mark that will remain on your credit report for seven years, among other financial consequences.
Other risks of co-signing
Co-signing may affect your ability to borrow. Co-signing a loan increases the "debt" part of your debt-to-income ratio, which may impact your ability to get new credit for things like a car or a house.
Late payments could have lenders or collectors after you. As soon as a payment is late or missed, you may hear from the lender, or worse, a debt collector. To avoid missed payments, encourage the primary borrower to sign up for autopay or communicate with them each month before payments are due.
You could be responsible in case of death or disability. It may sound morbid, but find out the lender's policy if a borrower dies or becomes disabled. If they don't allow for forgiveness, the responsibility to make payments would fall solely to you.
What to discuss with the student borrower
Co-signing requires an open discussion with the primary borrower, who should know the risks you're taking on as a co-signer and how long-term repayment will affect life after college. That discussion should include what they're studying, when they expect to graduate and what their job prospects and income potential might be.
You likely know the borrower well, so ask yourself: Has this person has shown that he or she is responsible enough to take on the commitment of a loan? To complete years of study? If the answer is no, then you should point the borrower toward other options.
Student loans from our partners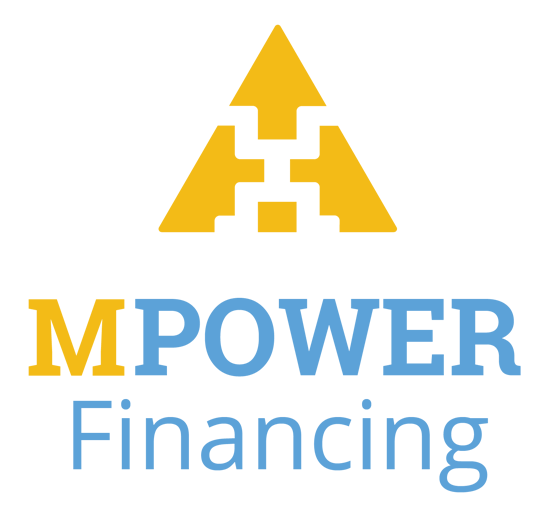 How to stay on top of a co-signed loan
When a lender makes an offer, read the loan's promissory note in full to understand all the details. For example, the private lender Sallie Mae says the primary borrower and co-signer share the responsibility of making payments on time.
To avoid any future surprises, find out what level of communication you'll receive as a co-signer. This could include when payments are made or how soon after a missed payment that you'd be notified, along with any fees assessed. Ask the lender how you'll receive notification, such as phone, email or mail.
If the borrower tells you he or she can't meet a payment before it is due, contact the lender immediately to find out your options. You may be able to get on a new repayment plan or trigger a temporary pause in payments.
How to get released from co-signing
There are two methods of getting released from co-signing responsibility: co-signer release and refinancing.
Co-signer release is a feature you want to look for in a private student loan. Most lenders allow your name and legal liability to be removed from the loan once the borrower has made a certain number of on-time payments. That number ranges from 12 to 48 months, depending on the lender.
You may also point the borrower to student loan refinancing, which would remove your name from the loan and allow the borrower to combine his or her student loans into a single loan with a lower interest rate, if they qualify. To refinance, they'll need to meet credit and income requirements, and have a record of on-time payment.
How to co-sign a private student loan
If you're ready to co-sign a loan, you and the borrower should compare offers from multiple student lenders, including banks, credit unions and online lenders, to find the lowest rates.
As a co-signer you'll want to make sure that the loan has maximum flexibility on payments. Consider loan features like borrower protections — deferment and forbearance — along with repayment options and the availability of co-signer release.
Spot your saving opportunities
See your spending breakdown to show your top spending trends and where you can cut back.