FHA Loans: What to Know in 2023
An FHA loan is a mortgage insured by the Federal Housing Administration. FHA loans are helpful for buyers with limited savings or lower credit scores.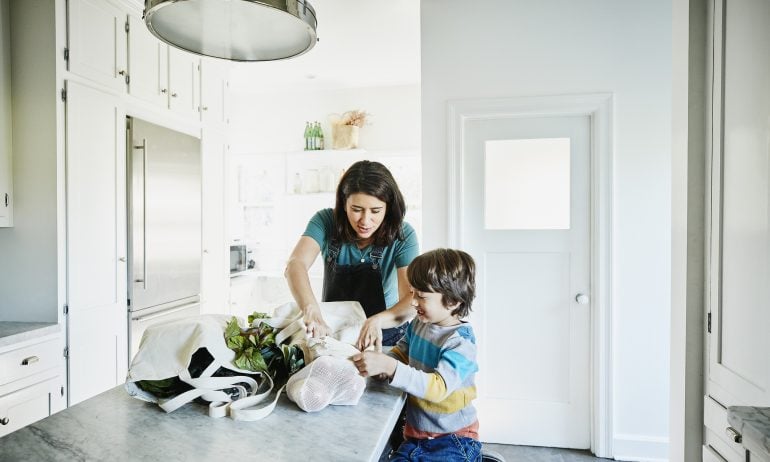 Some or all of the mortgage lenders featured on our site are advertising partners of NerdWallet, but this does not influence our evaluations, lender star ratings or the order in which lenders are listed on the page. Our opinions are our own. Here is a list of our partners.
FHA loans allow down payments as low as 3.5% with a 580 FICO or 10% with a 500 FICO.

The federal government insures FHA loans, but the loans are issued by private lenders.

Mortgage insurance is required on all FHA loans, even if you put 20% down, but the amount and duration vary.

The home must undergo an FHA appraisal and meet government standards for health and safety.
An FHA loan is a mortgage insured by the Federal Housing Administration, which is part of the U.S. Department of Housing and Urban Development. With a minimum 3.5% down payment for borrowers with a credit score of 580 or higher, FHA loans are often a good fit for first-time home buyers or people with little savings or credit challenges.
You could still qualify for an FHA loan even if you don't meet the requirements for a conventional mortgage or if you had a bankruptcy.
The federal government doesn't issue FHA loans, but it does insure them. That insurance protects lenders in case of default, which is why FHA lenders are willing to offer favorable terms to borrowers who might not qualify for a conventional home loan.
FHA loans are issued by private, FHA-approved lenders, including many banks, credit unions and nonbanks (a type of online lender).
An FHA home loan can be used to buy or refinance numerous types of homes, including:
Two- to four-unit multifamily homes.
Specific types of FHA loans can also be used to finance new construction or renovate an existing home. However, all properties — existing or new construction — must undergo an FHA appraisal. If the property meets government standards, then you can use an FHA loan to buy (or refinance) it.
FHA vs. conventional loans
In general, it's easier to qualify for an FHA loan than for a conventional loan, which is a mortgage that isn't insured or guaranteed by the federal government.
Here are some key differences between FHA and conventional loans:
Credit score and history: FHA loans allow for lower credit scores than conventional loans. If you've had credit problems (including bankruptcy), you might find it easier to qualify for an FHA loan.

Mortgage insurance: Unlike conventional loans, all FHA loans require mortgage insurance. (However, the amount you pay varies based on the size of your down payment.) With a conventional loan, mortgage insurance generally isn't required if you make a 20% down payment or once you reach 20% equity in your home.

Gift funds for down payments: FHA rules are more flexible regarding the monetary gifts from family, employers or charitable organizations you can apply to your down payment.

FHA appraisal: To qualify for an FHA loan, the property must undergo an appraisal to make sure it meets government standards for health and safety. (An FHA appraisal is different, and separate, from a home inspection.) Conventional loans don't require this.

Closing costs: FHA loans may involve closing costs that aren't required by conventional loans.
The FHA sets minimum requirements for borrowers seeking an FHA loan. However, each FHA-approved lender can determine its own underwriting standards, so long as those requirements are in line with the minimums set by the FHA. For instance, one lender may require a minimum credit score of 600 and another a minimum of 620.
Lenders each set their own interest rates and fees, too. To make sure you get the best FHA mortgage rate and loan terms, shop more than one FHA-approved lender and compare offers.
In general, here are the basic requirements to expect when applying for an FHA loan.
Mortgage loans from our partners