Can You Buy a House With No Credit?
Your record of on-time payments for things like rent, utilities and insurance can fill in for a credit history with some lenders.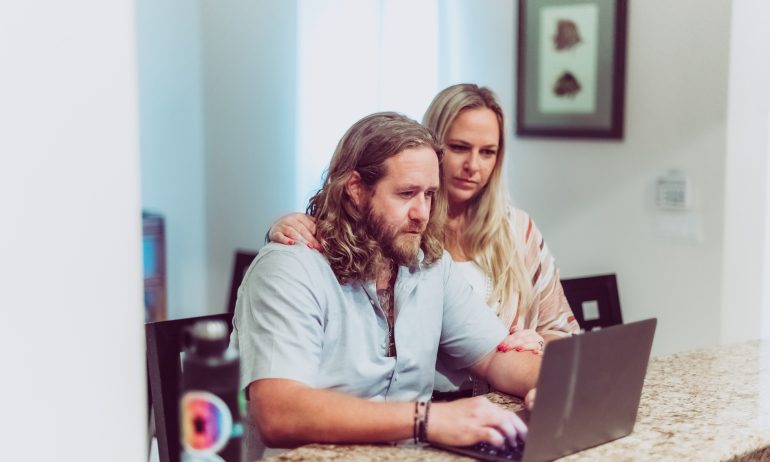 Some or all of the mortgage lenders featured on our site are advertising partners of NerdWallet, but this does not influence our evaluations, lender star ratings or the order in which lenders are listed on the page. Our opinions are our own. Here is a list of our partners.
It's possible to get a mortgage if you don't have a credit score, but you'll probably have to look harder to find the right lender — and be prepared to provide extra documentation to show a record of paying bills on time.
What are credit history, credit report and credit score?
A traditional credit history is a record of how someone has repaid debts such as car and student loans, mortgages and credit cards.

Your history is contained in credit reports compiled by the three major credit-reporting companies — Equifax, Experian and TransUnion.

A credit score is a three-digit number based on information in someone's credit reports. Two of the most important elements are whether a person has a history of making on-time payments and the amount of money they owe compared with their available credit. Lenders use credit scores to assess the likelihood that applicants will repay money they borrow.
If you've never taken out a loan, had a credit card or been an authorized user on someone's credit account, then you may not have a credit report or credit score.
The smart home for your credit
NerdWallet tracks your credit score and shows you ways to build it — for free.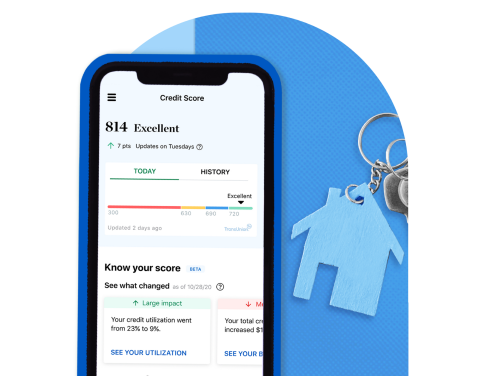 The difference between bad credit and no credit
Bad credit means you've had some missteps and your credit score is low. A score below 630 on a scale of 300-850 is typically considered a bad credit score. You may be able to qualify for a mortgage with a credit score in the 500s or low 600s, but you'll pay a higher interest rate than a borrower with good credit.

No credit means you don't have a track record of handling credit accounts, so you don't have a credit score. With no credit score to go on, it's more challenging for lenders to gauge the risk of loaning you money.
Mortgage loans from our partners


Getting a mortgage with nontraditional credit
Traditional credit data refers to information about credit card accounts, loans and mortgages. Nontraditional credit data is information about your history of making regular payments for things like rent, utilities and insurance.
Government-backed home loans allow lenders to use nontraditional credit data to evaluate borrowers who don't have credit scores. They include:
FHA loans, backed by the Federal Housing Administration. They are open to first-time and repeat home buyers.

USDA loans, backed by the U.S. Department of Agriculture. These loans are for rural home buyers.

VA loans, backed by the U.S. Department of Veterans Affairs. Only active and veteran military members and some surviving spouses are eligible.
It's also possible to get a conventional loan without a credit score. Fannie Mae and Freddie Mac, the government-sponsored enterprises that drive many of the underwriting decisions lenders make, have guidelines for evaluating conventional borrowers with no traditional credit.
Each loan program and lender has its own requirements, but generally to qualify with nontraditional credit you'll need to have made 12 months of timely payments for at least two to three types of continuing obligations, such as housing, utilities and insurance.
Be prepared to provide documentation of your payment history, such as canceled checks, money order receipts and account statements. The lender may also order a special report from a company that verifies rent, utility, phone and other payments.
Not all lenders consider nontraditional credit, so you'll need to shop around and compare a few that do. Contact lenders and talk to loan officers to learn about your options.
Be aware that lenders have tightened their requirements since the COVID-19 pandemic began, so it may be harder than usual to find one that will work with you. Lenders continue to be cautious, given an increase in mortgage delinquency rates in the second quarter and the ongoing recession, according to the Mortgage Bankers Association.
To make it easier to qualify for loans, you can take steps to build a traditional credit history.
Secured credit cards and credit-builder loans are two ways to get started. Secured cards are backed by a cash deposit. With credit-builder loans, you make payments, and the amount you borrow is held in a bank account. You can't access any of the money until you've repaid the loan.
To build a good credit history,
Keep credit balances under 30% of your credit limits.

Maintain a mix of accounts.
Mortgage loans from our partners