The 3 Reports You Haven't Frozen Yet
Equifax, Experian and TransUnion aren't the whole game. Consider putting a freeze on your reports from these lesser-known agencies as well.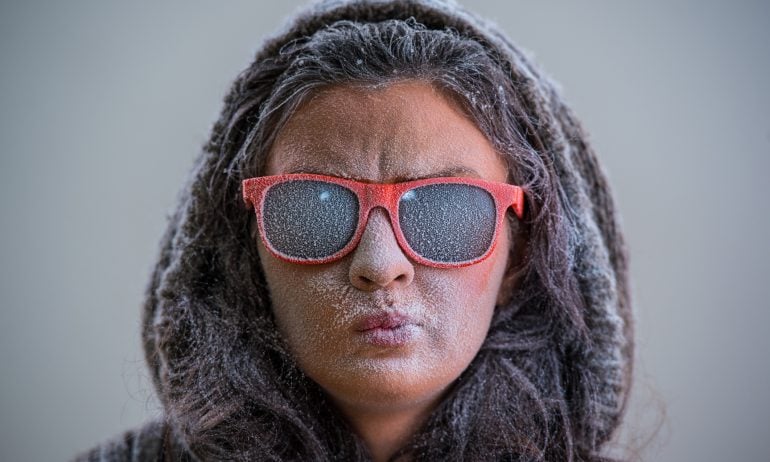 Many or all of the products featured here are from our partners who compensate us. This influences which products we write about and where and how the product appears on a page. However, this does not influence our evaluations. Our opinions are our own. Here is a list of our partners and here's how we make money.
Sometimes feel you're being watched? These days, no one will call you paranoid. Last year's Equifax breach highlighted the depth of Americans' data held by the major credit bureaus. And Equifax, Experian and TransUnion are only three of dozens of consumer reporting agencies, companies that collect and sell your information.
The Big Three gather and report data on your credit use, but other consumer reporting agencies build banking, rental and employment profiles, and even lists of prescription drug purchases — to name a few. Experts say you should consider freezing some of these reports, in addition to freezing your Equifax, Experian and TransUnion reports.
Although you can't freeze every consumer report — and it won't relieve that creepy-crawly feeling — doing so can make it harder for criminals to open accounts in your name.
Here are three of the biggest consumer reporting agencies you haven't heard of and how to freeze your report at each. The best part: Only one of them may charge you for it.
Data type: Credit Freeze cost: Free
Innovis is a credit bureau like Experian, Equifax and TransUnion — but it's less well-known. Still, if you're placing freezes, many experts say it's worth including.
"

You have to worry about every credit reporting agency. You can't just worry about 75 or 80% of them.

"
Avivah Litan

,

cybersecurity analyst
"If a company uses Equifax and Innovis … and Equifax doesn't respond, they'll go to Innovis," says Avivah Litan, a cybersecurity analyst at business technology research and advisory firm Gartner. "You have to worry about every credit reporting agency. You can't just worry about 75 or 80% of them."
Credit freezes largely prevent reporting agencies from releasing your data, so lenders can't verify it, and they're unlikely to give you (or someone pretending to be you) a loan or other credit. If someone does get credit in your name, it's "a really hard crime to unravel," according to Litan, "a lot harder than credit card fraud."
You can request an Innovis credit freeze by phone, mail or online. The online form asks for your name, address, Social Security number, phone number and birthdate. After the request is processed, you'll receive a letter with a PIN that you can use to lift the freeze.
Data type: Banking Freeze cost: Free
ChexSystems is to bank accounts as credit bureaus are to credit. If you're opening a new account, most banks query ChexSystems' database for red flags in your banking history. A frozen ChexSystems report typically equals an account denial.
"

The risk here is too great; I'm not going to let my life be ruined out of laziness.

"
Jon Stein

,

tech professional
That's important, because "if a thief opens an account, they'll misuse the account by overdrafting and accruing fees," Roslyn Lash, an accredited financial counselor from Winston-Salem, North Carolina, said in a previous NerdWallet interview. And if this happens, you could be blocked from opening new accounts, she said.
Like Innovis report freezes, ChexSystems freezes are free and easy — just input a few pieces of information on the online form (including your driver's license number) and wait for your PIN in the mail.
Tech professional Jon Stein froze his reports at ChexSystems and Innovis shortly after learning about the Equifax breach. Stein was concerned that identity criminals would target the two agencies because consumers might be less likely to have requested freezes there.
"It's pretty simple to freeze ChexSystems and Innovis; might as well take care of them while freezing Experian, Equifax and TransUnion," Stein says. "The risk here is too great; I'm not going to let my life be ruined out of laziness."
SoFi Checking and Savings

APY
4.20%SoFi members with direct deposit can earn up to 4.20% annual percentage yield (APY) on savings balances (including Vaults) and 1.20% APY on checking balances. There is no minimum direct deposit amount required to qualify for the 4.20% APY for savings. Members without direct deposit will earn 1.20% APY on all account balances in checking and savings (including Vaults). Interest rates are variable and subject to change at any time. These rates are current as of 04/24/2023. Additional information can be found at http://www.sofi.com/legal/banking-rate-sheet
Bask Interest Savings Account

APY
4.75%Annual Percentage Yield (APY) is accurate as of 05/09/2023. APY is variable and subject to change at any time without notice. No monthly service charge. No minimum balance requirement. Must fund with 15 days of opening account.
Data type: Various Freeze cost: Varies by state, typically $0-$10
LexisNexis compiles multiple data sources about consumers, including public records information, as well as reports with insurance claim and policy data. Your information might be pulled if you're applying for insurance, and requesting a report freeze could prevent a criminal from getting a policy in your name.
The best way to request a LexisNexis freeze is through the mail, according to spokesperson Jennifer Grigas Richman. You can write it at LexisNexis Consumer Center, P.O. Box 105108, Atlanta, Georgia, 30348-5108. The New York State Department of Consumer Protection has sample letters for requesting freezes at the Big Three, and they can be adapted to LexisNexis. It's a good idea to use certified mail.
Freezes aren't the end of the story
Freezing these reports — as well as those from Equifax, Experian and TransUnion — helps foil identity thieves, but it doesn't mean your current accounts are secure. Criminals can still use your credit card to make unauthorized purchases, for example, so keep an eye on your statements.
And keep in mind that when you make it harder for other people to open accounts in your name, it's also harder for you to open accounts. So if you're planning to apply for a new credit card or a mortgage, or switch banks or insurance companies, it might be worth waiting to freeze. Or keep the PIN the reporting agencies provide you handy so you can request a temporary lift. (In many cases, current credit and service providers can still access your reports when you renew a policy or apply for a new account. It's worth checking before placing the freeze.)
Litan recommends consumers start with the credit reporting agencies, then request a freeze at ChexSystems, and then LexisNexis, depending on their level of concern. "Consumers don't have a lot of control over what happens to their data," she says. "But you can at least control [this] outcome, so why not?"
Take advantage of the highest interest rates since 2007 with the best high-yield savings accounts.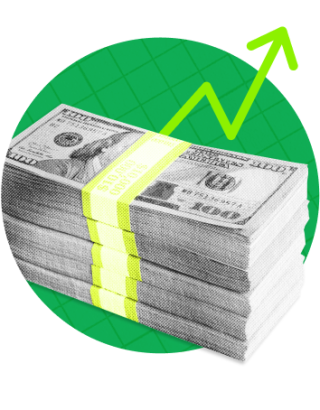 Get more smart money moves – straight to your inbox
Sign up and we'll send you Nerdy articles about the money topics that matter most to you along with other ways to help you get more from your money.