Blacklisted by ChexSystems? What to Know
If you've had banking problems, ChexSystems will alert other banks about them for up to five years. Opening new accounts could be tough. Prepaid cards or second chance checking could help.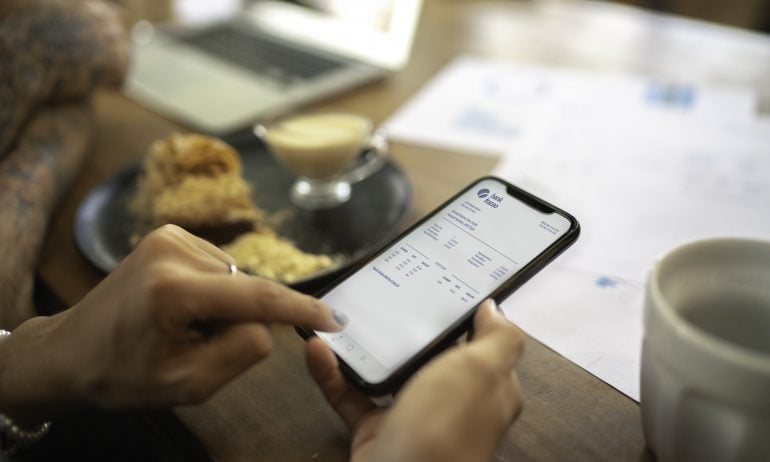 Many or all of the products featured here are from our partners who compensate us. This may influence which products we write about and where and how the product appears on a page. However, this does not influence our evaluations. Our opinions are our own. Here is a list of our partners and here's how we make money.
If you've been denied a bank account, it might be because of a report on ChexSystems. When you apply for a new account, many banks use ChexSystems to see if you have a history of mishandling bank accounts. This can impact their decision to approve you for an account.
Being in ChexSystems can be challenging for a time, but there are still ways to get a bank account while you wait for your record to clear up. Read on for more information about ChexSystems and what options may be available to you.
» Fix your ChexSystems record with 
ChexSystems is a national consumer-reporting agency that keeps track of people who have misused a checking or savings account; for example, by bouncing a check or failing to pay a fee. Banks and credit unions can use ChexSystems to determine whether a person is a desirable potential customer.
A bank or credit union will review an applicant's ChexSystems report. More than 80% of banks and credit unions use consumer reports from agencies such as ChexSystems or Early Warning Services to help them decide whether to approve bank account applicants, according to the National Consumer Law Center.
The review process is akin to applying for a credit card. A card issuer generally goes through at least one major credit reporting bureau to check your credit. This helps the issuer determine if you're a risky customer for a new credit card. (Some banks look at your credit score when you apply for a bank account, too. from NerdWallet.)
Banks and credit unions share information about these individuals and whether the institution closed their accounts. In return, the agency collects these consumer histories and creates risk scores and reports for banks to use as they consider potential customers.
ChexSystems provides the following information to banks and credit unions:
Individuals can request their own score and report. You can request both your score and report from the agency, but a ChexSystems report is more useful. It gives you context for why a bank might've rejected you, and you can get one copy free every year. To request the report online,  on the official ChexSystem website.
You'll generally receive the report by mail within five business days. But there might not be much in your report, and that's a good thing: Unlike credit reports, ChexSystems ones focus mostly on negative account history.
Usually five years. Although federal regulations allow ChexSystems to keep records for up to seven years, the agency keeps them for five.
If you review your report and see any incorrect or out-of-date information, you can also  and with your financial institution.
Sometimes a bank will require a credit report. Banks might want more information than just banking history before approving a new customer's account, including credit reports.
If a bank offers a checking account with a credit option such as an , for instance, it might request credit information. Banks can either pull a person's credit report from one of the major credit reporting bureaus or get additional information that ChexSystems provides.
The short answer is, yes, you can get a bank account even if you're on ChexSystems. Getting blacklisted doesn't necessarily mean you won't have access to a checking or other account for the next five years.
Some banks and credit unions offer people with blemished histories so-called second chance checking accounts. Although these typically come with monthly fees, customers often can move to less costly regular checking accounts after successfully managing second chance checking for a year or two.
"Bank or credit union managers often have the authority to grant account privileges in spite of negative ChexSystems reports," says Rob Drury, executive director of the Association of Christian Financial Advisors. In addition, you could try opening an account at a credit union, he says: "Some do not subscribe to ChexSystems."
» Want to rebuild with a savings account instead of checking? Browse
Consider other alternatives. You also could opt for a that has low fees and strong protections.
Being denied a bank account because of a negative ChexSystems report or low consumer score isn't the end of the world. Understanding how the process works and what your current account options are can help you progress toward better money management.