Most Americans Save, but Many Can't Cover a $1,000 Emergency
NERDWALLET 2023 CONSUMER SAVINGS REPORT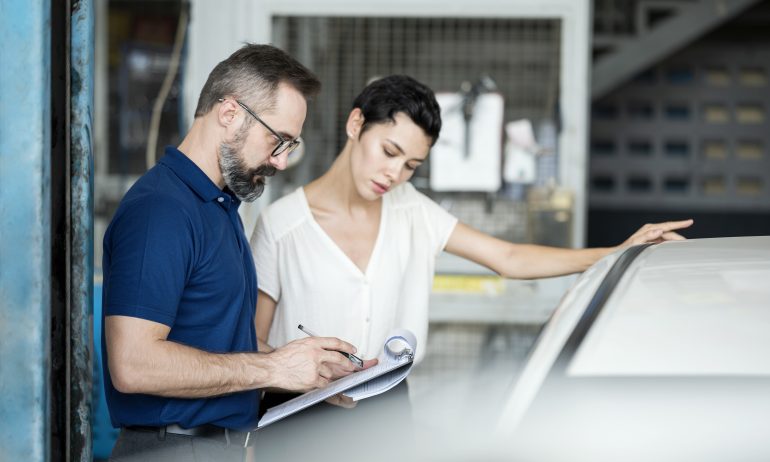 Many or all of the products featured here are from our partners who compensate us. This influences which products we write about and where and how the product appears on a page. However, this does not influence our evaluations. Our opinions are our own. Here is a list of our partners and here's how we make money.
The investing information provided on this page is for educational purposes only. NerdWallet, Inc. does not offer advisory or brokerage services, nor does it recommend or advise investors to buy or sell particular stocks, securities or other investments.
Saving money, like maintaining your health, is always a work in progress. Whether for long-term financial aspirations or vacations and spending, you can always save more.
About 9 in 10 Americans (89%) save on a regular basis, according to a new NerdWallet survey conducted online by The Harris Poll. And although financially responsible purposes such as emergency funds and retirement top the lists of savings goals, there is work to be done: 155.6 million Americans — 60% of them — don't have a retirement-specific account, according to the survey of 2,035 adults from March 30-April 3, 2023.
"Saving money might not always take priority when there are other immediate expenses to take care of, but it's a vital part of your financial health," says NerdWallet banking writer Chanelle Bessette. "Whether you're saving up to weather an emergency, to be able to retire or simply to go on vacation, having money set aside can help you avoid debt and create a sense of security. With current interest rates as high as they are, you could also earn a higher return on your cash, especially over the long term."
Note: Throughout this report, "savers" refers to the share of Americans (89%) who say they save money on a regular basis.
Average savings near $1,000 per month. Americans who regularly save typically set aside $985 every month, on average, according to the survey.
Saving for emergencies is most-cited savings goal. More than half of Americans (53%) regularly save for emergencies, while 43% regularly save for retirement and 42% for vacations.
Existing emergency funds may come up short. Less than half (45%) of Americans would be able to cover a $1,000 emergency expense without turning to a credit card or loan, according to the survey.
Millions of Americans are missing out on retirement accounts. An estimated 155.6 million (60%) Americans lack a retirement-specific savings account. This includes half of baby boomers (ages 59-77), 56% of Generation X (ages 43-58), 66% of millennials (ages 27-42) and 73% of Generation Z (ages 18-26).
Nearly 9 in 10 (89%) Americans save regularly, according to the survey. They could be stashing it in a shoebox or a high-yield savings account, but they're setting aside money on a regular basis. And interestingly, it's the youngest generations that are more likely to be regular savers.
Savers say they typically set aside $985, on average, in a normal month, according to the survey. The median amount reported is $250. This includes money put in traditional savings vehicles such as certificates of deposit and savings accounts, but also kept as cash at home.
Savvy saver tip: Keeping cash close at hand can feel secure, but filling a safe in the basement could be doing your savings a disservice. If you like keeping cash, you could consider saving just enough to satisfy that need to feel comfortable — maybe enough to cover one month's living expenses. CDs and high-yield savings accounts can offer some interest on your money and are insured up to $250,000 per account, with restrictions. So while the funds won't be as close to home, they'll remain readily available.
Saving for emergencies, retirement and vacations top list
When asked what goals they're saving for on a regular basis, the top two responses were undoubtedly financially responsible: emergencies (53%) and retirement (43%). But lest we work hard and not play hard, vacation goals (42%) were a top contender.
The only generation for which vacation goals were the top-cited reason to regularly save: Generation Z.
Savvy saver tip: It's OK to focus on multiple savings goals and to have some fun while you're at it. One way to get strategic about these stacks of savings: having separate savings vehicles. Some vehicles include a high-interest savings account for emergency savings and a CD for fixed-term savings. Online savings accounts also make it easy to have multiple accounts (or subaccounts) in one place, each for a category of your savings budget.
Emergency savings: Always a work in progress
Having a cushion in case of financial emergencies is a hallmark of financial health, and it's the top-cited goal of savers. But emergency savings can be a moving target as you progress throughout life stages.
Having enough set aside for an unexpected car repair is a good place to start your emergency fund, but just 45% of Americans would be able to cover a $1,000 emergency expense without turning to a credit card or loan, according to the survey. And 25% of Americans have used money from savings or a retirement account to pay their bills within the last 12 months.
Savvy saver tip: In a perfect world, you'd have several months of living expenses set aside in case of an emergency such as a job loss. But amassing this kind of fund takes time. Start with smaller goals: If you have nothing, work your way up to a $500 emergency fund. If you have a few hundred dollars, set your sights on a month's worth of living expenses. Every bit helps when you find yourself unexpectedly in need of extra cash, so do what you can.
Retirement savings: Room for improvement
Although 43% of Americans say they save for retirement regularly, 60% of American adults don't have a retirement-specific savings account such as a 401(k) or investment retirement account, also known as an IRA. That's about 155.6 million adults. Unsurprisingly, the younger people are, the less likely they are to have such an account.
Savvy saver tip: "Retirement may seem like a distant reality, but that's exactly what makes your retirement savings powerful," Bessette says. "The sooner you start, the more time you'll have to accumulate wealth over the years it takes to get to retirement."
In total, 24% of Americans have opened a savings account within the last 12 months — 14% of Americans with online-only banks and 13% at traditional banks or credit unions. (These figures do not add up to 24% because some respondents may have opened new accounts with both online-only banks and traditional institutions.)
Dissatisfaction could be motivating them: Just under half (48%) of Americans say they're satisfied with the bank that provides their primary savings account. But banking industry turmoil could also be a factor.
It's important to note that this survey was fielded March 30 through April 3, so some new accounts could have been opened in the immediate wake of two well-publicized bank failures — Silicon Valley Bank and Signature Bank. Large, traditional banks reported an influx of deposits during that period.
Relatedly, just 40% of Americans recognize that the Federal Deposit Insurance Corp. does not insure deposits up to $500,000 in personal savings accounts, according to the survey. This rate would have likely been even lower before the failure of Silicon Valley Bank and media coverage of the FDIC insurance coverage: up to $250,000 per depositor, per institution and per ownership category.
Savvy saver tip: "The news of recent bank failures rattled some consumers, but it also made people aware of the importance of FDIC insurance," Bessette says. "If you're holding on to more than $250,000 in your bank account, see what you can do to make sure your money is insured."
Shopping for better savings rates
Half (50%) of Americans know that savings account interest rates have increased over the last 12 months, according to the survey. But it may not be enough: 36% of Americans say the interest on their savings account is too low.
One way to ensure you're getting the best rate available is to check the offerings from time to time. The survey found just 12% of Americans shop for new savings accounts to find better rates at least once per year. Consider it one way higher interest rates are working in your favor: Savings accounts generally offer little interest — the national average interest rate for savings accounts is 0.39% annual percentage yield, or APY, according to the FDIC — so now may be a good time for consumers to consider the options.
Savvy saver tip: When looking at savings accounts interest rates, check for rates on CDs, too. Both have increased over the past several months, and if you don't need near-instant access to your funds, a CD could offer a higher return. About 1 in 10 (11%) Americans have opened a CD within the past 12 months.
"Now is a great time to do some comparison shopping to see how your current bank stacks up against other options," Bessette says. "If you like your current bank's checking features but think you could get a higher rate on your savings, you could also mix and match your accounts at multiple banks to get the features and rates that work best for you."
Get more smart money moves – straight to your inbox
Sign up and we'll send you Nerdy articles about the money topics that matter most to you along with other ways to help you get more from your money.