NerdWallet Hackathon 2019: 3 Days of Cross-Team Creativity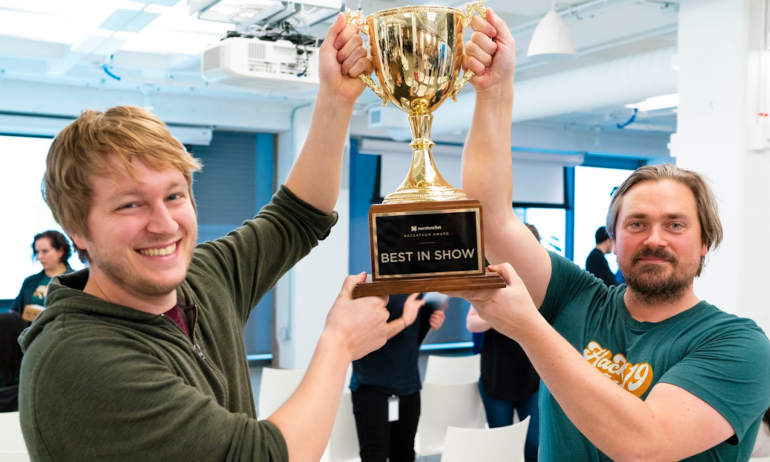 Many or all of the products featured here are from our partners who compensate us. This influences which products we write about and where and how the product appears on a page. However, this does not influence our evaluations. Our opinions are our own. Here is a list of our partners and here's how we make money.
This post was written by Aadik Shekar, head of corporate development, and Nikhil Shah, senior engineering manager.
NerdWallet just celebrated its first hackathon of 2019!
The NerdWallet Hackathon tradition dates back to 2015. But unlike traditional hackathons that focus on technical solutions involving only engineers, we invite all Nerds to participate, including engineers, product managers, writers, Workplace Ops, Marketing, Design and more. With everyone working together across different skill sets to build something new, NerdWallet Hackathons have proven to be a great platform for creativity, innovation, team building and collaboration across the entire company.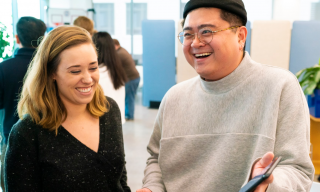 Our hackathons provide an opportunity for employees to take a break from their regular work to do something cool that either scratches an itch (that feature they wanted to ship last year), improves our workplace, boosts productivity or just creates something that they think should exist but doesn't (yet). The event is set up as a three-day mini sprint to build anything that Nerds believe would make NerdWallet better for consumers, employees or partners.
Beyond that, we make time for hackathons because they're an opportunity for cross-team and cross-company work, a chance for Nerds to work with new people, flex their creativity and try new things they might not otherwise get to do in their day-to-day role.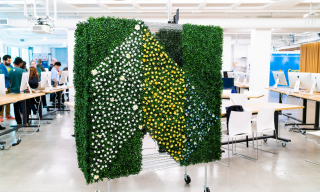 This hackathon consisted of 37 different teams, with more than 100 Nerds in San Francisco, Portland, India, and other locations participating. There was an amazing depth and creativity of ideas, from the "Office Garden" team that built our giant N logo in flowers (at right), to more technical solutions that made the NerdWallet user experience even more personalized and helpful to consumers.
Some of the cool ideas from this hackathon included surfacing more useful and pertinent NerdWallet content through the app experience, developing tools to help load web pages even faster on both desktops and mobile, and revamping our Alternatives to Payday Loans database (itself originally a hackathon project), so consumers have more access to and a better understanding of their options.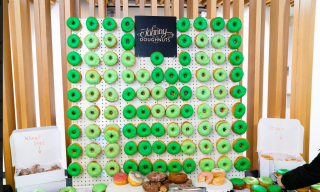 And that's only a few of the ideas! Nerds are also working on a ton of stuff in the back-end to help make NerdWallet even better and more useful for our members.
Hackathons have historically helped bring a ton of great ideas to our consumers, and this year was no different. We're in the process of taking all that creative energy and ideas and moving that great work into production.
How I do become a part of it?
Glad you asked — we're looking for smart, talented folks who want to help create a world where everyone can make financial decisions with confidence. Check out our current openings here, or follow us on LinkedIn!
Top photo: The Hackathon Best in Show winners celebrate their success.