As Fed Resumes Rate Hikes, Chair Powell Isn't 'Optimistic' — Yet
Still targeting inflation, the Federal Reserve has raised the federal funds rate a quarter of a percentage point to a range of 5.25% to 5.50%.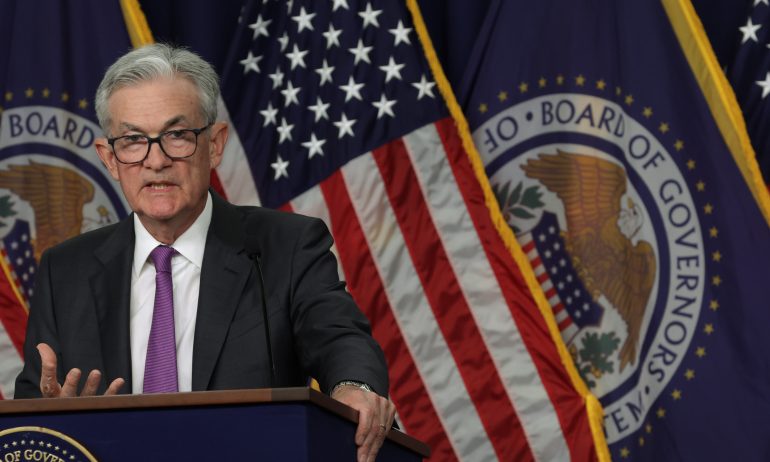 Many or all of the products featured here are from our partners who compensate us. This influences which products we write about and where and how the product appears on a page. However, this does not influence our evaluations. Our opinions are our own. Here is a list of our partners and here's how we make money.
Well, that break didn't last long.
The Federal Reserve opted to resume rate hikes at Wednesday's meeting by a quarter of a percentage point, as expected. Last month, the central bank took a brief hiatus from increasing the federal funds rate after 10 consecutive rate hikes beginning in March 2022. The federal funds rate range is now 5.25% to 5.50% — a more than 22-year high.
Fed Chair Jerome Powell said during a news conference Wednesday that last meeting's pause and this meeting's hike do not signal the start of a pattern to increase rates at every other meeting. Between now and the Sept. 19-20 meeting, he said, the Fed will look closely at five upcoming reports, all from the Bureau of Labor Statistics: the employment cost index report due Friday, two jobs reports and two consumer price index (CPI) reports.
Fed continues its pursuit of 2% inflation
The CPI is used as a proxy for inflation. The June CPI report released July 12 showed inflation rose 0.2% in June, up 3% from the same month a year ago — it was the lowest level since March 2021. The report came in better than expected, but it's only one report, Powell said.
It's true that disinflation has begun without any real costs to the labor market, but Powell said he wouldn't use the term "optimistic" to describe this situation. Instead, he said current conditions indicate "there's a pathway" to a soft landing. However, the Fed is no longer anticipating a recession, Powell added.
Powell noted that the unemployment rate of 3.6% is the same as in March 2022, when the Fed first began increasing the interest rate. "It's not that we're aiming to raise unemployment," Powell said. But he said history suggests that, "when central banks go in and slow the economy to bring down inflation, the result tends to be some softening in labor market conditions. And so that is still the likely outcome here."
The worst outcome, Powell said, would be to not deal with inflation now. "Whatever the short-term cost of getting inflation under control, the longer-term social costs of failing to do so are greater," he said. "The historical record is very, very clear on that."
Powell added that if inflation is not brought down, it becomes volatile, which interferes with people's lives and economic activity.
The Fed chair was ambivalent about future hikes, saying the central bank might raise funds at the September meeting if the data warrants, but it's also possible it could hold steady.
Powell said the Fed is approaching a point where it must balance the risk of doing too much with the risk of doing too little. "As our stance has become more restrictive and inflation moderates, we do, increasingly, face that risk," he said.
Nerd out on investing news
A NerdWallet account is the smartest way to see the latest financial news and what it means for your wallet.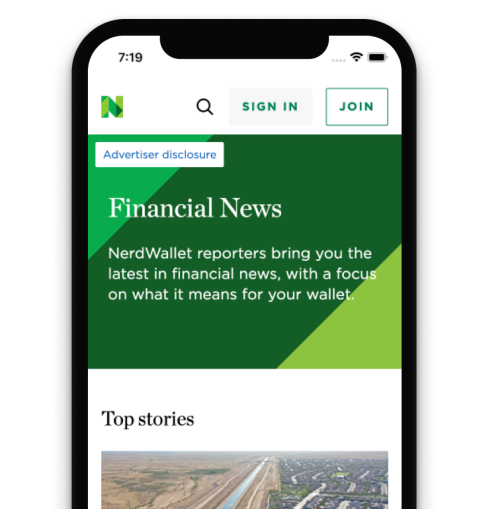 Much like the Fed, economists are also now curbing recession expectations for the coming year. In a July 15 survey by The Wall Street Journal, the 69 economists polled estimated that there was a 54% chance of an economic downturn in the next year. The last two estimates from previous WSJ surveys were 61%.
Meanwhile, in a July 19 survey by Goldman Sachs, its economists estimated there was a 20% probability of a recession over the next 12 months, down from 25%. Goldman Sachs economists also collectively projected that the rate hikes during the Fed's July meeting would be the last for this cycle.
Photo by Alex Wong/Getty Images News via Getty Images
Get started with budget planning
Check your current spending across categories to see where you can save