The Bankruptcy Means Test: What It Is, Why It Matters
The bankruptcy means test determines whether you're eligible for Chapter 7 bankruptcy.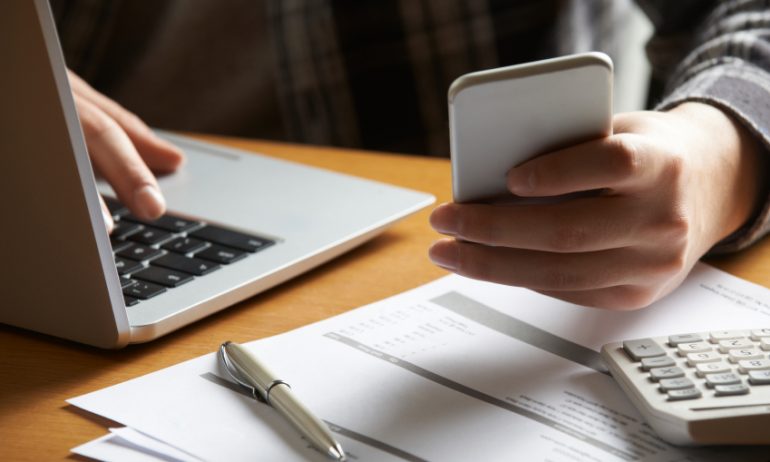 Many or all of the products featured here are from our partners who compensate us. This influences which products we write about and where and how the product appears on a page. However, this does not influence our evaluations. Our opinions are our own. Here is a list of our partners and here's how we make money.
It takes into account your income, expenses and family size to determine whether you have enough disposable income to repay your debts. Although it was designed to restrict the number of debtors who can get their debts forgiven through a Chapter 7 bankruptcy, most people who take the means test pass it easily.
Those who don't qualify for Chapter 7 or who want to retain certain assets — like a house or expensive car — can choose instead to restructure their debts and pay them off through Chapter 13 bankruptcy.
Here's how the test works and what it means for your bankruptcy case.
In a process that can be expensive and confusing, the means test clarifies whether you're eligible for Chapter 7 bankruptcy or confined to Chapter 13.
The means test has two parts, both designed to see if you have any disposable income that you could put toward paying off debt. Generally, your bankruptcy attorney will fill out the form and submit it to the court with the rest of your filing papers.
The test is only for those who have primarily consumer debts, like credit card or medical debt; you don't need to pass the means test if your debt is mainly from a business you own. For Chapter 13 bankruptcy, the test also plays a part in setting the repayment schedule.
The first part of the means test checks whether your household income is below your state's median income.
While the means test is based on the past six months, there are adjustments for recent or upcoming changes. Say you had a job for four of the past six months but are now unemployed. The means test will factor in the drop in income. Conversely, if you recently got a new job and are making more money, that increase will be considered as well.
If you're below the median income, you've passed the means test and can file for Chapter 7 bankruptcy. It's as easy as that.
In fact, in 2013, all but 12% of debtors who took the means test passed it in the first stage, according to data from the Executive Office for U.S. Trustees, a government organization that oversees the administration of bankruptcies.
For people in that 12% who still hope to file for Chapter 7 — and for people who want to file for Chapter 13 — there's a second part of the test.
Gather documentation about your expenses over the past six months. Things such as rent, groceries, clothing and medical costs make up what are called "allowable expenses." What's left after allowable expenses is deemed disposable income that could be put toward paying off debt.
Be thorough. This is where you can make crucial mistakes, such as omitting items or listing conflicting amounts for the same expense, that could result in your case being thrown out.
"It can be a fairly involved process," says California bankruptcy attorney Matthew Olson. "Other than what people tell me, I don't know what's going on with their family situation and expenses. There's a fair amount of responsibility on consumers to be forthright with coming up with information."
What's allowable is based on both national and local standards used by the IRS. National standards cover items like food and clothing, while local standards cover expenses like housing and car payments. Your lawyer will work with you to ensure that you have your expenses properly documented.
If your disposable income is shown to be low enough, you may still qualify for Chapter 7 at this point.
If you're filing for Chapter 13 bankruptcy, either because you can't meet the test for Chapter 7 or you want to keep some of your assets, the allowable-expenses portion of the test will be used when working out the terms of your repayment plan.
If you pass the bankruptcy means test
Passing the means test gives you the green light to file for Chapter 7 bankruptcy, which will forgive most of your unsecured debts, like medical bills and credit card debt. But that doesn't mean that's the best route for you. Even if you qualify for Chapter 7 bankruptcy, make sure you know the difference between Chapter 7 vs Chapter 13 bankruptcy.
You might be better off filing for Chapter 13 bankruptcy. This type of bankruptcy allows you to get caught up on your debts — such as a mortgage, overdue loans and back taxes — and hold onto your assets, says Melissa Davey, member at Stites & Harbison, a creditor rights and bankruptcy services group in Georgia.
"Most often debtors choose Chapter 13 because it allows them to propose a plan to restructure debt," Davey says. Talk with your bankruptcy attorney to figure out which solution is best for your situation and goals.
If you fail the means test
There is no appeals process if you fail the means test, but that doesn't mean Chapter 13 is your only option, provided you can hold off on filing for a while.
Remember, the income and expenses you use to fill out the means test reflect your financial situation for the past six months. You can take the test again after six months if you think your situation then will meet the threshold for Chapter 7 debt forgiveness.
If you can't wait any longer to file for bankruptcy and can't pass the means test, you'll be restricted to a Chapter 13 and will pay back your debts over three to five years.
After you have your answer, take time to talk with your attorney about which chapter is the best debt relief option for you. From there, you can work to resolve your debts through bankruptcy.