How to Say No to Co-Signing — and Yes to Helping
Alternatives to co-signing can help you reduce risks while honoring relationships.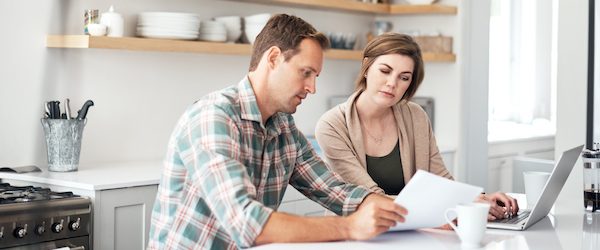 Many or all of the products featured here are from our partners who compensate us. This may influence which products we write about and where and how the product appears on a page. However, this does not influence our evaluations. Our opinions are our own. Here is a list of our partners and here's how we make money.
When someone you love asks you to co-sign, it can be hard to refuse because you want to help. But co-signing can put your money, your credit and your relationship at risk.
Here's how to handle the request — and valuable, useful alternatives to co-signing.
First, make sure the person asking you to co-sign understands how it would affect you. As a co-signer, you have full responsibility for repayment. The loan or credit card shows up on your credit report.
In addition to putting your credit at risk, can limit your ability to borrow money. Even if all payments are being made on time, you could still be turned down for a future loan because of the amount of debt you're responsible for repaying.
Not planning to borrow money anytime soon? Neither was Kari Jean Glosser, a Los Angeles-area certified financial planner and partner at Abacus Wealth Partners, when she co-signed a loan for her dad. But later, when she had an opportunity to purchase an increased stake in her business, she was turned down for a loan because her debt obligations were too high.
If it's too hard to say no to a co-signing request, you can say your financial planner advised against it. (Your "financial planner" can be a book, an article, yourself or a financial professional; the good ones all say it's dangerous.)
Finding an alternative to co-signing may be better for both parties.
You can help your loved one get that apartment, car or college degree without co-signing.
If you have the financial means, either borrow the money yourself or take it out of savings and lend it to the person who asked you to co-sign, recommends Kelley Long, a Chicago-based certified public accountant and a certified financial planner. You can with reasonable interest.
Here's how this can help you:
Although you're formalizing the loan with a written agreement, think of it as a gift, Long says, since there's a chance the borrower won't pay you back. If that makes you uncomfortable, remember that co-signing is risky in the same way: If the borrower doesn't repay the debt, you will.
Lending the money this way won't help the other person's credit standing. If that's the goal, the borrower can apply for a or a on their own. That won't put your credit at risk.
Phillip Deerwester, a portfolio analyst with TGS Financial Advisors in Radnor, Pennsylvania, says if you're more financially sophisticated than the person asking for help, you might be able to offer guidance without adding your name to the loan. He said he has done so when siblings have asked him to co-sign.
Among the ways he has assisted:
When deciding how to proceed, Deerwester says, ask yourself, "Is this opportunity important enough to them, and are they important enough to me, for me to risk damaging my credit or paying their debt for them?"
It's easy to worry about what could happen if you say no when someone needs a co-signer to finish the next semester, or to buy a car to get to work.
But it's important to understand that saying yes can also damage the relationship. If you say yes once, it can be harder to say no the next time, Glosser says. It might be better in the long run if the person looks into alternatives to getting a co-signer, or waits until he or she can qualify without help.