I Just Paid Off My Credit Card. Will My Credit Score Go Up?
Paying off a credit card will help your score, especially if you were using more than 30% of your credit limit.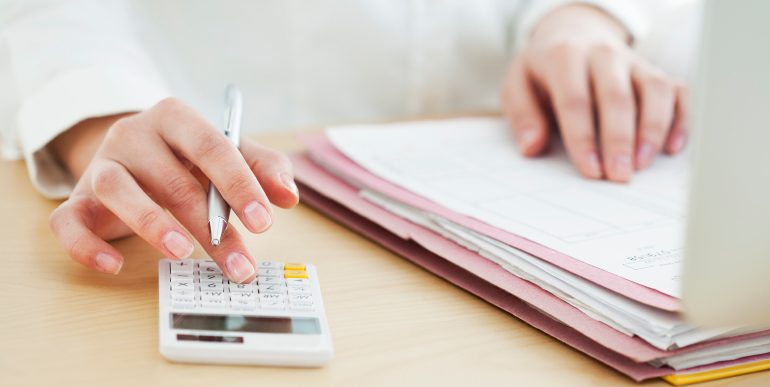 Many or all of the products featured here are from our partners who compensate us. This influences which products we write about and where and how the product appears on a page. However, this does not influence our evaluations. Our opinions are our own. Here is a list of our partners and here's how we make money.
Paying off credit card debt is smart, whether you zero out your balance every month or are finally done paying down debt after months or years. And as you might expect, it will affect your credit score.
Whether you are chipping away at a balance or eliminating it with one big payment, your score will likely go up.
Here's how various credit card payoff scenarios are likely to play out.
Should I carry a balance or pay in full?
Carrying a balance does not help your credit score. There is a persistent myth that paying off your entire balance is a mistake when you are trying to build credit. That's not true.
It's best for your wallet and for your score to pay balances in full and on time. Second-best? Pay at least the minimum payment, on time.
If you carry a balance, try to keep it below 30% of your credit limit — and much less is better. That's because credit utilization — or how much of your credit limit you're using — is an important factor in calculating your credit score. VantageScore calls this ratio "highly influential," and FICO says it accounts for about 30% of your score. (You can check to see how much of your credit limits you are using by viewing your free credit score from NerdWallet.)
How much will paying off my credit card benefit my score?
The closer you were to your credit limit(s), the more a paid-off card is likely to lift your score, all other things being equal.
Paying off the full balance: If your credit utilization drops significantly because you repaid your credit card debt, you'll likely see improvement once the lower balance is reported to the three major credit bureaus.

Paying it off slowly and methodically: Most credit scoring models will also reflect your progress incrementally. You won't see a huge increase when you finally get that balance to zero.

Paying off one card, but having balances on the others: Your credit utilization is calculated both per-card and overall. While it's best to pay off all cards every month, you're headed in the right direction if you eliminate one balance.
Keep an eye on your progress
As you pay down your credit card balances, your credit utilization ratio improves.
Most major card issuers also allow you to set up alerts to let you know when you are nearing a limit you choose.
Once you whittle down your credit card balances and see an improved credit profile, you likely want to maintain that progress.
If you are able to manage it, keep paid-off credit cards open and use them occasionally. Closing a card can hurt your score by reducing the average age of your credit accounts and by driving up your utilization.
You can keep utilization low in a couple of ways: A higher score might make you eligible for a higher credit limit. Having a higher limit while keeping your charges about the same will give you lower credit utilization.
But applying for a higher limit sometimes counts as a hard inquiry, which can cause a small, temporary dip in your score, so be strategic.
You can also make multiple payments throughout the month, so your utilization is low no matter when in the billing cycle your card issuer reports to the credit bureaus. If your balance happens to be high when the issuer reports, it can damage your score, even if you pay off cards every month.
Paying attention to basic good credit habits is essential.
Pay your bills on time as much as possible. Payment history is the other major factor in scores, along with utilization. And the higher your score, the more a late payment can damage it.

Keep the 30% guidance in mind. Don't use more than 30% of your available credit on any card at any time during the month.

Apply only for credit you actually need, and make sure to go after the best credit card for your individual score and financial needs.