Dollar Store Demand + the Wild Card that Could Sink Wealth
Money News & Moves: Dollar stores are getting more of our cash but remember, health and wealth are closely related.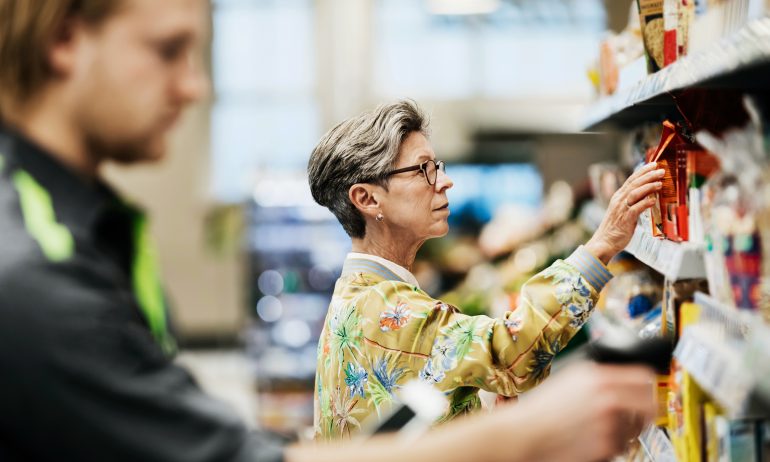 Many or all of the products featured here are from our partners who compensate us. This influences which products we write about and where and how the product appears on a page. However, this does not influence our evaluations. Our opinions are our own. Here is a list of our partners and here's how we make money.
The one good thing about inflation? Dollar stores are more popular than ever. It's too much fun to browse the aisles of a store promising what it rarely offers: something for a buck. Though I never found anything "beyond" at Bed Bath & Beyond, either. 
But these days, when you're looking for a bargain — or just a way to kill some time  — dollar stores deliver. 
There's a dollar store in Angel Fire, New Mexico, that looks like nobody ever stocks the shelves. Most everything seems to still be in boxes and sitting on the floor. Now that's an adventure. It's like wandering a warehouse — you'll never know what you'll find.
No doubt, you're likely to save more on a per-item basis by shopping at a gigantic wholesale club such as Costco, BJ's or Sam's Club, but I always feel a little raw after checking out from one of those big box stores. The yard-long receipt tells the story: You may have (theoretically) saved some money, but you still probably spent too much.
Saving a dollar but not spending too much
It's the impulse buys that get you. So please feel welcome to gaze over my shoulder as I am reminded of how to actually save money when shopping at a dollar store or a discount club. You know these, I know these, but it feels like we could use a gentle reminder:
Skip the aisles with the cheap T-shirts; you've got plenty of those.

The sample on a toothpick tastes pretty good now, but that packaged food item will probably hide at the bottom of your freezer, only to be tossed out in a year or two. 
Research published by the American Journal of Public Health finds that dollar stores were the fastest-growing type of food retailer by share of household expenditures — gaining nearly 90% from 2008 to 2020. That's still just a sliver of overall food purchase volume (2.1% in 2020), but the trend may affect public health.
Jargon-free — and just plain free — money insights from a certified financial planner.
"These foods tend to be higher in calories and lower in nutrients, raising public health concerns, especially in rural and low-income areas where food-access challenges are often greatest," the report said.  
The challenge for consumers is making not only money-smart buying decisions, but also healthy ones. This brings us to …
The wild card to wealth: your health
It may seem challenging enough to plan and save for life after work. Or to build emergency savings or fund your children's education. But the greatest threat to financial security may be your health — especially the cost of recovering from physical or mental setbacks.
It's estimated that in 2022, a retired couple age 65 might need around $315,000 to cover health care expenses in retirement. And that's after-tax money, according to a study by Fidelity.
Recent news stories about celebrities' health problems have served as a reminder. From those in their 20s to stars in their 60s, the famous have revealed maladies such as chronic back pain, lupus, depression, multiple sclerosis and dementia. But they usually have the financial resources to weather the downturns. 
For the rest of us, it will take some planning ahead. 
Nerd out on investing news
A NerdWallet account is the smartest way to see the latest financial news and what it means for your wallet.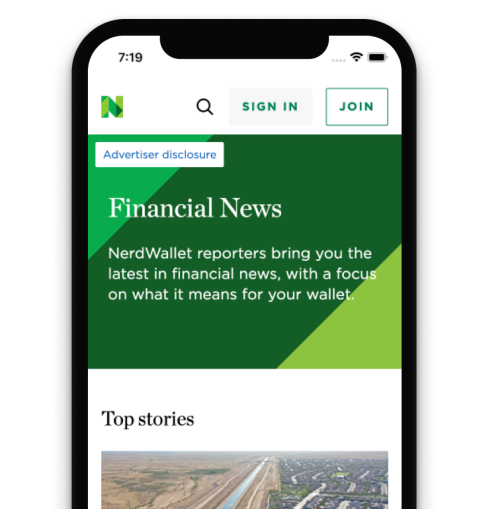 A guide to covering the basics
First, you'll want to check the balance on your emergency fund. Are you on your way to covering something like three months' worth of essential living expenses? Then:
Make sure your health insurance is adequate. That might include disability coverage and long-term care, too. Some 43% of working Americans had inadequate health insurance in 2022, according to a study by the nonprofit foundation The Commonwealth Fund. 

Look into the pros and cons of a HELOC or home equity loan. These allow you to tap the value of your home without selling it. You may not want to trigger a loan right away, but know that it's an option, just in case — to cover unanticipated expenses that you're sure you can repay with a little bit of time. Remember, though, you don't want to put your home at risk if your financial situation gets dicey. 

If you're approaching 65, start researching and considering your Medicare options.
Beyond that, it's a matter of strengthening your balance sheet and slowly but surely bolstering your net worth. 
Keep debt in check, aiming for low balances and plenty of available credit. That's an issue right now for many Americans, as household debt soared in the fourth quarter of 2022. The New York Federal Reserve Bank said credit card balances surpassed the pre-pandemic high, while mortgage and auto loan balances also rose. Delinquencies were higher, too. If you're feeling pressed, review our seven tips to get out of debt.
In the meantime, if you find yourself mounting not only a medical recovery but also a financial one, look at these six options for paying off medical bills.