Living Single and Maximizing Money
The smart management of money when you're single can give you independence and help you reach financial goals.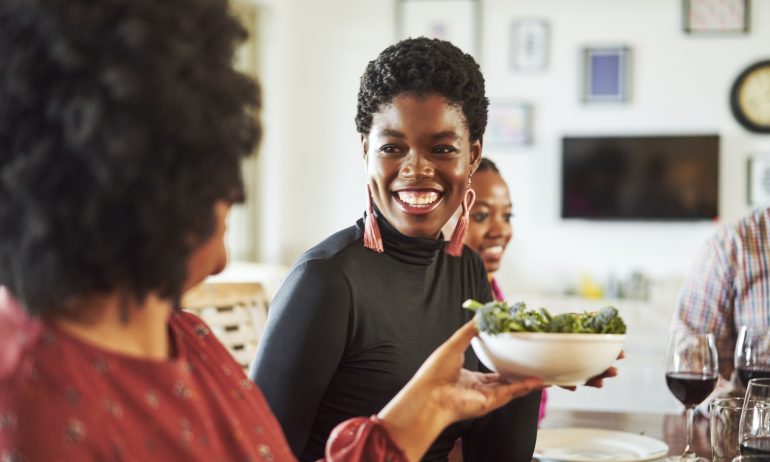 Many or all of the products featured here are from our partners who compensate us. This influences which products we write about and where and how the product appears on a page. However, this does not influence our evaluations. Our opinions are our own. Here is a list of our partners and here's how we make money.
The investing information provided on this page is for educational purposes only. NerdWallet, Inc. does not offer advisory or brokerage services, nor does it recommend or advise investors to buy or sell particular stocks, securities or other investments.
Single and not sorry — that's how you live.
Sure, couples get a dual income, tax breaks and somebody else to blame when household finances take a downturn. But they fight over the remote, too. So, ya know, plusses and minuses.
Being single is not the exception these days. It's practically a 50/50 split between Americans who are married (135.9 million) and those who never married, are widowed or are divorced (130.3 million), according to a 2022 U.S. Census Bureau document.
Here are six things you can do to maximize your money when it's your world and everybody else is just living in it.
1. Work with a 'best financial friend'
Your friends and family can impact your financial life in so many ways. It can be a good idea to enlist someone close to you to be your BFF: best financial friend. See if they are also motivated to significantly improve their money situation, then think through ways you can help — and even inspire — each other.
Like anything: shopping, sports or working out, having a friend involved can make it more fun and help you keep each other honest and accountable. Some ideas to try:
Share your financial goals. Maybe it's paying down a credit card or spending less when shopping. 

Exchange resources, like books, online tools, websites and podcasts. 

Be honest about your money worries. You'll likely have many of the same concerns in common.

Offer each other support when times are tough. 

Cheer successes. It's fun to share good news along the way. 
2. Keep it simple and easy to maintain
Managing money when you're on your own doesn't have to be complicated. Don't force yourself to keep extensive records or track every penny if it's not in your nature. Establish money habits that are easy to maintain.
That could take several forms:
You might decide to simply "pay yourself first" by setting aside a portion of your earnings for savings and debt repayment.

Consider automatic money transfers for savings and paying bills.
3. Know your credit score
A commonly cited management cliche is, "You can't improve what you don't measure." It's relevant to one important personal finance metric: your credit score.
Knowing what it is and learning how to build your credit score is one way to improve your financial situation — not by taking on more debt, but by getting lower interest rates on the debt you already have or will take on in the future.
4. Aim for no debt other than car or home loans
It's easy to let debt swell over time into a giant drain on your net worth. Trim the debt fat little by little. Get some momentum going. Try paying down a credit card twice a month.
When you hit the debt-zero target, resolve to charge only what you can pay off each month. Sure, there will be exceptions, such as putting travel expenses or other major purchases on a card to gain points and a little payback freedom. But your ongoing goal should be to remain mostly debt-free, not counting your mortgage and car loan.
5. Reduce your tax burden
Married or single, people naturally want to pay less in taxes. The strategies to do so are basically the same.
"One way that you can make sure that you reduce your taxable burden is by contributing to a deductible IRA if you are eligible to do so," said Rose Niang, the director of financial planning for Edelman Financial Engines, in a recent podcast.
However, a Roth IRA may offer longer-term tax benefits without the upfront deduction, so talk to a tax advisor to help determine which is right for you.
"The money going into your HSA account is not taxable. And then, when you pull it out to pay for qualified medical expenses, it's not taxable, but the earnings in there also aren't taxable," Niang said. "So it's a really good way to reduce your tax burden and have that health care emergency account that you can use if things were to go sideways."
Your health plan has to have a high deductible in order to use an HSA, so that's another good topic to address with an advisor.
6. Start living more in the moment
Your social circle can also join in an effort to start living better. During lean financial times, it's easy to fall into a "one day" outlook on life. "One day, I'll be happier when I have more money." Or do "more fun things" or "travel more."
Live for today but within your financial means. Urge yourself to be happier, healthier and more in the moment, even when money may be tight.