What Is a Junk Fee?
Junk fees can include surcharges you pay on credit cards, bills, loans, air travel, hotel rooms and event tickets.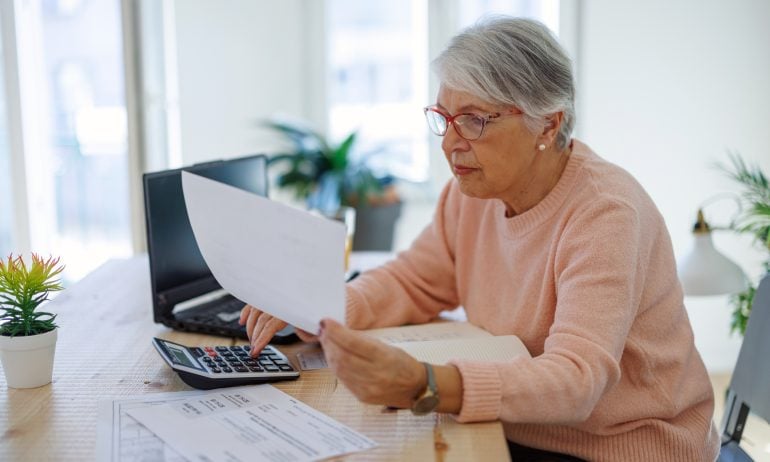 Many or all of the products featured here are from our partners who compensate us. This influences which products we write about and where and how the product appears on a page. However, this does not influence our evaluations. Our opinions are our own. Here is a list of our partners and here's how we make money.
Junk fees are pesky at best, expensive at worst and usually a surprise to consumers. They can include the surcharges you pay on credit cards, bills, loans, air travel, hotel rooms and event tickets.
These are some of the most common types of junk fees, as defined by the Consumer Financial Protection Bureau, or CFPB:
Fees for overdraft or nonsufficient funds. The average cost of these fees is between $30 and $35, the CFPB says.

Late fees for not paying a bill on time. Nearly 60% of all fees charged by credit card issuers in 2019 came from late fees alone, according to the CFPB.

Convenience fees. Companies charge these fees to accept bill payments online or over the phone, transfer payments or conduct foreign transactions.

Prepaid card fees. Add-on or unadvertised costs to use prepaid cards. These cards provide a critical service for unbanked individuals, according to the CFPB.

Closing costs and homebuying fees. Added costs associated with closing on a home, including document preparation or title insurance, can cut into household equity. It may even be a barrier to homeownership, according to the CFPB.
These fees drive up overall costs for consumers and make it more difficult to do comparison shopping, according to a fact sheet released by the White House in March. In addition, fees at the back end of a transaction or those hidden in fine print distort the total price for consumers. You see this tactic with "service fees" for event ticketing or "resort fees" on hotel bills.
Junk fees are found across most financial services. For example, a CFPB report on March 8 detailed unlawful junk fees in several loan servicing markets, including auto loans, mortgages, student loans and payday loans. Some of those illegal fees include:
Auto loan servicing. Fake and excessive late fees, inflated estimated repossession fees, excessive processing fees and kickback payments.

Mortgage loan servicing. Excessive late fees, fees for unnecessary property inspections, fake private mortgage insurance premium charges and failure to adhere to Department of Housing and Urban Development, or HUD, rules that protected homeowners from late charges, fees and penalties.

Payday and title lending. Vehicle repossession fees, property retrieval fees and vehicles being repossessed with fees despite prior payment agreements with borrowers.

Student loan servicing. Late fees and interest even after payments were made on time, usually when servicers erroneously and temporarily allowed payments by credit card.
What's being done to curb junk fees?
Here are some of the recent actions taken to cut down on junk fees:
In February, the CFPB announced a proposed rule to curb excessive late fees on credit cards that could save consumers up to an estimated $9 billion per year. The CFPB found credit card companies charge customers as much as $41 per missed payment; the proposed rule would lower that amount to a maximum of $8.

In November 2022, the Federal Communications Commission, or FCC, adopted a rule that requires cable and internet providers to list fees and services upfront in a consumer-friendly way. The FCC says this would allow consumers to compare prices between providers more easily.

On Feb. 1, Department of Transportation Secretary Pete Buttigieg said the DOT would launch a dashboard displaying which airlines guarantee family seating. And in March, the department submitted a rule to Congress requiring airlines to provide fee-free family seating that allows a parent and child to sit together.
The Junk Fee Prevention Act, introduced on March 22 by Sens. Richard Blumenthal, D-Conn., and Sheldon Whitehouse, D-R.I., aims to eliminate hidden and unnecessary fees and require the full price of services to be provided upfront rather than at the point of sale. In addition, the bill would allow the Federal Trade Commission, or FTC, and the FCC to issue and enforce new rules.
The act was introduced after President Joe Biden's State of the Union address on Feb. 7, in which he said his administration would take on junk fees. Biden called on Congress to pass the act, which had not been formally introduced.
"Junk fees may not matter to the very wealthy, but they matter to most folks in homes like the one I grew up in," Biden said in his address. "They add up to hundreds of dollars a month. They make it harder for you to pay the bills or afford that family trip. I know how unfair it feels when a company overcharges you and gets away with it. Not anymore."
Learn more below about the policy proposal for fees charged by hotels, event ticket sellers, communication services and airlines.
Proposed rules for hotels and ticketing service providers
Proposed rules for cable TV, internet and mobile phone companies
Proposed rule for airlines