Declining Rental Car Insurance Abroad? Know the Risks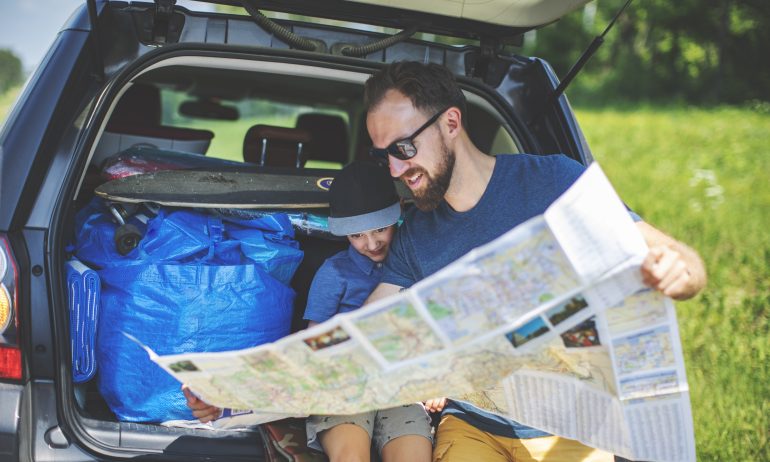 Many or all of the products featured here are from our partners who compensate us. This influences which products we write about and where and how the product appears on a page. However, this does not influence our evaluations. Our opinions are our own. Here is a list of our partners and here's how we make money.
You're on an overseas trip and about to rent a car. You decline the additional insurance offer and mentally high-five yourself for saying no because your credit card offers primary rental coverage.
Not so fast, smarty-pants.
Several credit cards offer primary rental coverage as part of their cardholder benefits, which means the card would pay out first in the event of an accident and you could avoid involving your own auto insurer.
But that may not be what the rental car agent is offering with your rental agreement. You might be asked to opt for a collision damage waiver, or CDW (also known as a loss damage waiver). If you elect this option, and your rental car is damaged or stolen, the car rental company will likely waive any costs to you.
So why would you pay extra for a CDW when your credit card already provides primary rental car insurance?
Well, even though the latter provides protection in the case of an accident, you'll likely still have to deal with a deductible, paperwork and lost time as you wait to be reimbursed by insurance. In most cases, a CDW lets you walk away free of all of those hassles and expenses, which can become even more cumbersome when you're dealing with them internationally.
CDW waivers can cost between $10 and $30 per day. So if you're renting a car for two weeks, it can pile a significant sum onto your rental fees. But consider whether what you'd save by skipping the CDW would be outweighed by the out-of-pocket costs, increased insurance premiums and headaches while dealing with an international claims process.
Be aware of exceptions by card, country
Every credit card has its own policies and restrictions, and insurance criteria may differ depending on where you're traveling. A sampling of some potential trip-ups:
Discover discontinued car rental insurance as a benefit on any of its cards as of Feb. 28, 2018.

American Express cards can provide primary rental coverage, but you have to enroll and there's a flat rate of $19.95 or $24.95 per rental period depending on the coverage you select (less in California and Florida). Know that the coverage doesn't include any vehicles rented in Australia, Ireland, Israel, Italy, Jamaica and New Zealand.

Italy requires all foreign renters to include a collision damage waiver in their rental agreement.

Ireland allows foreign renters to decline the collision damage waiver, but the rental company may place a hold on your credit card for the amount of the deductible, which could cost thousands and hamper your purchasing power while you're traveling.

The Chase Sapphire Preferred® Card and the Chase Sapphire Reserve® both offer primary rental insurance and don't exclude any countries, but the Chase Sapphire Preferred® Card does exclude most luxury cars, including certain models of BMW, Mercedes-Benz, Cadillac and Lincoln. The Chase Sapphire Reserve® has some exclusions as well, like antique cars.
If you have more than one card that offers primary rental insurance, it's likely that each one has different coverage. Before your trip, call the number on the back of your card and ask the representative for the most up-to-date information so you use the best card for your circumstances. You should know that in most cases the coverage may exclude:
Certain countries or territories, specific to each issuer and card

Luxury and antique vehicles

Trucks and other cars with open beds

Motorcycles, mopeds and RVs

Rentals lasting past a certain number of days. Some cards won't cover rentals longer than 15 days; others won't cover rental agreements that are longer than 31 days.
If you did your due diligence and feel that your credit card's coverage is sufficient for your trip, you then have to consider whether the cost of purchasing the rental agency's CDW is worth it to you. It may add significant cost to the rental.
The flip side is that without it, if anything happens to the car, you'll likely owe a deductible, have to pay for any repair charges upfront and wait to get reimbursed from the insurance company.