What Is Proof-of-Stake Cryptocurrency?
This technology eliminates the need for energy-hungry computers to verify transactions.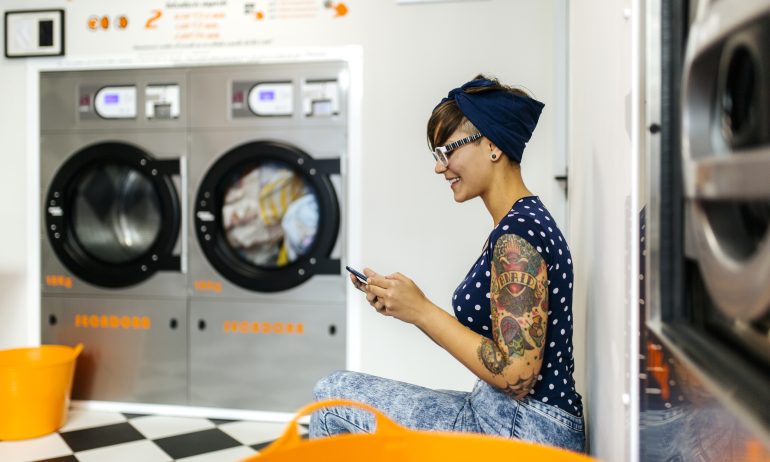 Many or all of the products featured here are from our partners who compensate us. This may influence which products we write about and where and how the product appears on a page. However, this does not influence our evaluations. Our opinions are our own. Here is a list of our partners and here's how we make money.
---
The investing information provided on this page is for educational purposes only. NerdWallet does not offer advisory or brokerage services, nor does it recommend or advise investors to buy or sell particular stocks, securities or other investments.
Proof-of-stake cryptocurrencies are digital assets that use a method known as staking rather than mining to ensure the legitimacy of transactions reported by users. Staking is a way to earn passive income by committing cryptocurrency to aid in the operation of a blockchain network.
The main alternative to proof-of-stake technology is proof of work. The first and most valuable cryptocurrency, Bitcoin, is an example of crypto that uses proof of work, relying on Bitcoin mining rather than staking.
Proof-of-stake cryptocurrencies have some advantages. For example, staking uses dramatically less energy than mining, and the financial barriers to entry with staking can be lower. However, proof-of-stake cryptocurrencies also carry risks, such as possible losses related to mistakes or fraud.
Understanding 'consensus mechanisms'
Proof of stake is known as a blockchain "consensus mechanism." Here's what that means:
Because most cryptocurrencies have no central authority keeping track of transactions and balances, their underlying systems need a way for users to agree on who owns what.
Theoretically, any user can attempt to update the shared ledger of historical transactions, so developers have designed ways to prevent fraud or mistakes from getting through. They do this by aligning users' economic incentives around keeping an accurate record.
Using proof of stake is just one way of doing that.
Advertisement
Promotion

None

no promotion available at this time

Promotion

Get $5 in Crypto

after opening a Webull account, activating crypto trading, and completing 1 crypto trade before 10/31/2022.

Promotion

Get an 8% Bonus

when you deposit at least $50. Earn more when you deposit more. (U.S. only).
Proof-of-stake cryptocurrencies allow people who use the network to gather records of transactions and propose them for inclusion in the permanent record of their underlying blockchain.
While this process is technical, everyday users of cryptocurrencies can participate in it if they have a basic understanding of how it works.
Some users, often those who have extensive holdings in a cryptocurrency, can act as validator nodes. Their computers do the actual work of collecting network transaction data and submitting it for inclusion.
Validator nodes whose "blocks" of transactions get added to the ledger are given a reward in the form of cryptocurrency, so there's stiff competition to be the one whose information the network selects. Validators can increase their chances of winning a block by putting cryptocurrency at stake. Basically, the more they have on the line, the better their chances of winning a reward.
It's not a risk-proof proposition. For example, validators on some blockchains can lose part of their stake — in a process called slashing — if they submit inaccurate information or sometimes if their computers go offline unexpectedly.
So how do regular people get in on the proof-of-stake game? Anyone who owns a proof-of-stake cryptocurrency can "delegate" their crypto to a validator with more network power than they have.
This process can often be done directly from your crypto exchange or crypto wallet, generally bringing returns beyond what you can get in other savings products.
However, if you're selecting a validator yourself, it's a good idea to research their historical performance and reliability. Online communities or official websites for crypto projects often offer analytics showing statistics about validators.
Proof of stake vs. proof of work
The main difference between proof of work and proof of stake is that proof of stake relies on staking, while proof of work relies on mining.
Proof of work was the first widely used blockchain consensus mechanism. It requires users to mine or complete complex computational puzzles before submitting new transactions to the network. This expenditure of time, computing power and energy is intended to make the cost of fraud higher than the potential rewards of a dishonest action.
Supporters of proof-of-work cryptocurrencies argue that their methods are straightforward and time-tested. For instance, Bitcoin has been working properly 99.99% of the time since 2009, according to one analysis.
However, as proof-of-work cryptocurrencies have become more popular, the difficulty of solving these puzzles has skyrocketed, as has the required computing power.
Bitcoin alone now uses as much energy as some midsized countries, according to a University of Cambridge analysis. And the needed computing power is far too advanced for most everyday users. Mining is typically done using expensive, purpose-built hardware.
On the other hand, anyone with a small amount of proof-of-stake cryptocurrency can participate in staking. The rewards might be higher for those with a bigger investment, but the roadblocks for getting started are lower than with major proof-of-work cryptocurrencies.
And the environmental effect of staking is smaller. Because the ability to submit blocks is based on cryptocurrency holdings, not computing power, it doesn't require such extensive energy to operate.
Comparing proof of stake and proof of work is essential when deciding whether to invest in a particular cryptocurrency. But even if you believe proof-of-stake cryptocurrencies are superior, it's important to remember that not all proof-of-stake cryptocurrencies are of equal value.
As always, read up on the cryptocurrency project you want to support. Get a sense of what it's trying to achieve and whether any other products on the market might be able to do it better.
However, if you buy a proof-of-stake cryptocurrency, you'll be well-served by a better understanding of how it works.
The author owned Bitcoin, Cardano, Solana and Ethereum at the time of publication. The editor owned Bitcoin and Ethereum.
Get more smart money moves – straight to your inbox
Sign up and we'll send you Nerdy articles about the money topics that matter most to you along with other ways to help you get more from your money.